As more people look to get more creative while saving money, DIY projects are gaining steam. And this is one of those projects that really gives you a lot of ideas.
Blogger Kelsey Johnson of Design-Innovate-Create knew exactly what to do when he friend asked for help jazzing up an old dresser.
Johnson takes out all the drawers from the dresser and lines them up. She strips all the hardware off, such as the handles and knobs.
Her friend loves the color combination of grey and pink, so they spray paint the outside grey.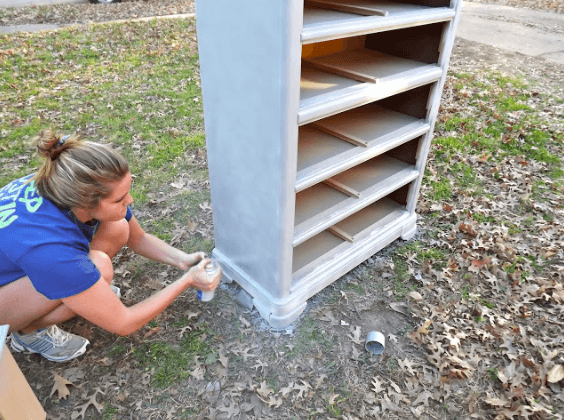 The primary change is the drawers, though. They take a beautiful lace pattern and lay it over each drawer. No tape necessary.
Then they take some pink spray paint and spray over the lace.
After letting it dry for a little while, they remove the lace. The drawers look blue here but they're actually pink, as the finished pictures show. And the design looks amazing.
Instead of buying new hardware, they take a can of metallic paint and spray it over all the knobs and handles. It fits perfect in the scheme.
The finished product looks super nice. Great work!