Whether it be socialism or communism, neither are a good idea. Just take it from this Delaware restaurant owner who's originally from Vietnam. He's been there; he's fled that.
Thinh Pham, 58, cherishes the freedom he enjoys today in the United States of America. One might not realize the life-or-death risks he took to obtain what many of us today may take for granted.
Fleeing Communism
Life for Pham in his hometown of Saigon changed dramatically after American forces pulled out of Vietnam in 1975, essentially allowing communist forces to take over the south and assert their rule over the entire country.

Pham's father was put into political prison for his "crime" of working for the south Vietnamese government. His entire family was punished, and all 11 children were banned from higher education and well-paying jobs for life.

Even the simple necessities like buying food became a daily hardship.

"Why is it that we used to be able to buy meat and rice everywhere, and now we can't?" Pham recalls his thoughts as a 15-year-old, reports the Salisbury Daily Times. "What happened to my family's money?"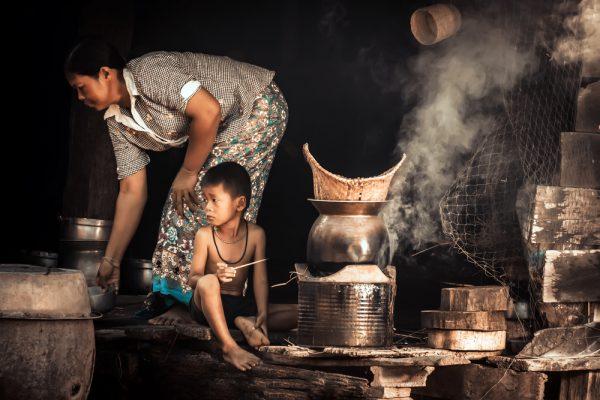 His family was plunged into poverty; their future wasn't optimistic.
Pham, a student at the time, quit his role at the school's newspaper, for he refused to be told what he could and couldn't write, and refused to praise the communist party.
Before the communists took over, he recalled how American troops had helped the south build schools and highways. They even distributed milk and bread to children on their way to school.
"You are the future," Pham recalls the American soldiers telling him.
However, the soldiers all disappeared one day. Abruptly.
The south Vietnamese soldiers were left to fend for themselves—and that didn't end well for them. Many ended up becoming refugees, that is, if they didn't end up being thrown into prison camps.
Pham's father eventually emerged from prison, only to die shortly afterwards due to disease resulting from the maltreatment he was subject to behind bars.
Still a teen, but already mature enough to realize how the Marxist system had impacted his country, Pham realized there was no future for him in Vietnam.
"If I escape, I have a future," he says.
At 19 years old, Pham took a plunge and joined a wave of "boat people" fleeing communism. This was a perilous journey. Many didn't make it. Dangers included drowning, starvation, disease, even pirates.
A boat took Pham safely to Malaysia, where he waited three months at a refugee camp. The United Nations then helped him immigrate to the United States, and a new life began.
Honoring Veterans in Delaware
During the almost four decades that Pham has resided in the United States, he has earned his keep as an electrical engineer. Both he and his wife, Ashley, whom he married at 31-years-old, have a daughter, Emma Margaret.

In 2017, Pham and his wife opened their own Vietnamese restaurant, Minh's Bistro at Rehoboth Beach, which has already made a splash with the locals.

Serving up the delicious dishes from home, which are free of MSG, Pham is obviously doing what he loves and is proud to be the very first Vietnamese restaurant in the local area.

Vietnam war veterans come here too, and Pham makes a point of honoring them.

"I am indebted as well to the Vietnam Veterans who sacrificed so much for our freedom," reads Pham's statement on the Bistro's site.

In an episode of Coastal Cuisine, published on Jan. 19, 2018, Pham tells host Michael Sprouse that the United States protected the South [of Vietnam] from the communists, and he's forever grateful.

"The U.S. did a great deal," says Pham. "Without them I'm not here."

So, every first Wednesday of the month, Vietnam veterans, and those currently serving in the U.S. military, including their spouses, receive 50 percent off at Minh's Bistro.

This is Pham's gesture of sincere gratitude for "the Vietnam vet," and thanking them for their sacrifice and service in battling the most murderous cult in history—

the cult of communism

.

According to The Black Book of Communism, communist regimes are responsible for more than 100 million unnatural deaths, though the actual statistic is believed to be much higher.

In fact, communism continues to play a destructive role in today's world—such as how the Chinese Communist Party routinely kidnaps and murders Falun Gong practitioners for their organs. For more on forced organ harvesting,

click here

.

After having lived through the horrors in his home country, and seeing "body bags on the street," says Pham, he knows how important it is for Americans to safeguard their freedom.

Freedom, in fact, comes at great cost.
For an eye-opening explanation of communism's "satanic" connection, see the video below: