A Joe Biden surrogate and Netflix star was arrested on Thursday for allegedly enticing a minor to produce sexually explicit videos and photographs of himself, following an FBI investigation into the allegations.
Jeremiah "Jerry" Harris, 21, contacted a 13-year-old boy starting in December 2018 and lasting through earlier this year, according to
a criminal complaint
filed in the U.S. District Court for the Northern District of Illinois.
Harris allegedly sent explicit videos and photographs to the minor and solicited the same from the boy.
Harris "acknowledged to law enforcement that he in fact received such photos and videos from Minor 1 through the Snapchat application," according to an FBI agent who submitted an affidavit.
The mother of the minor said she accessed her son's cell phone in February and found a text message from Harris that said Harris didn't think he should be friends with the boy anymore and that he was sorry for something he'd done in the past involving the boy.
Other messages involved a request from Harris for the boy to meet him in private at a cheer competition.
The mother later uncovered a "my eyes only" folder in her son's Snapchat account and found a video of a  black male doing an explicit act. While his face wasn't visible, her son said it was Harris. She also found explicit photographs of a black male in the folder, and some photographs that her son sent to the other user.
The boy later told his mother that he met with Harris in person at a cheer camp in 2019 and that Harris allegedly tried soliciting sex from the minor.
One Snapchat message stated, "would you ever want to [expletive]."
The minor told a child forensic interviewer about his relationship with Harris. His twin brother said Harris tried to solicit explicit photographs and videos from him but he said no.
Harris told law enforcement in an interview Monday that he asked a minor for photographs of his "booty" despite knowing the boy was 13. He also admitted that he asked for and received explicit material, according to the complaint. He also admitted to trying to solicit sex and sending explicit material to the minor.
Harris "admitted to soliciting and receiving child pornography on Snapchat from at least between 10 to 15 other individuals he knew were minors," the complaint stated, and he admitted to engaging in sex with a minor at an event last year.
It wasn't clear if Harris had a lawyer.
A spokesperson for the man told ABC News this week: "We categorically dispute the claims made against Jerry Harris, which are alleged to have occurred when he was a teenager. We are confident that when the investigation is completed the true facts will be revealed."
Harris was scheduled to appear in court on Thursday.
He faces up to 30 years in prison if convicted.
Anyone who believes they were a victim of Harris, or believes they know a victim, was encouraged to call the FBI's Chicago Field Office.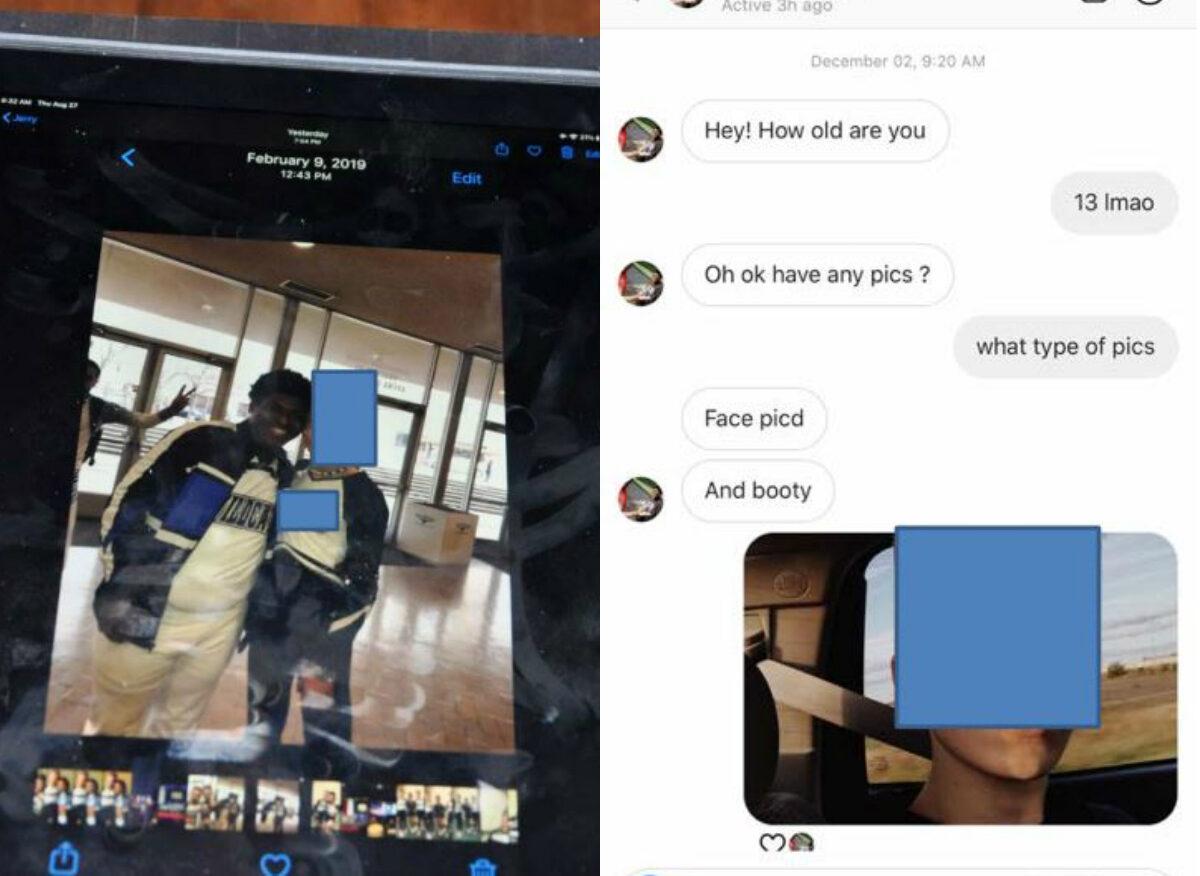 Harris appeared in a video interview with Biden, the Democratic presidential nominee, over the summer.
The video was removed from Harris's Instagram account this month.
Biden's campaign hasn't responded to requests for comment.
A family filed a lawsuit against Harris in Texas this week, along with the U.S. All Star Federation (USASF), and Varsity Brands, seeking $1 million.
The lawsuit alleges the companies failed to adequately supervise, hire, retain, and/or remove sexually abusive members of its organization.
Harris was under the direct supervision of USASF, Varsity, Cheer Athletics, and other defendants when he came into contact with the boys, the lawsuit states.
USASF and Varsity didn't respond to requests for comment.
Harris vaulted to national fame after appearing in a documentary on Netflix called "Cheer."
A Netflix spokesperson told The Epoch Times via email: "Like everyone we are shocked by this news. Any abuse of minors is a terrible crime and we respect the legal process."