Arthouse: Creative and Inspired Living in Markham
March 26, 2013 10:34 am Last Updated: April 18, 2013 4:54 pm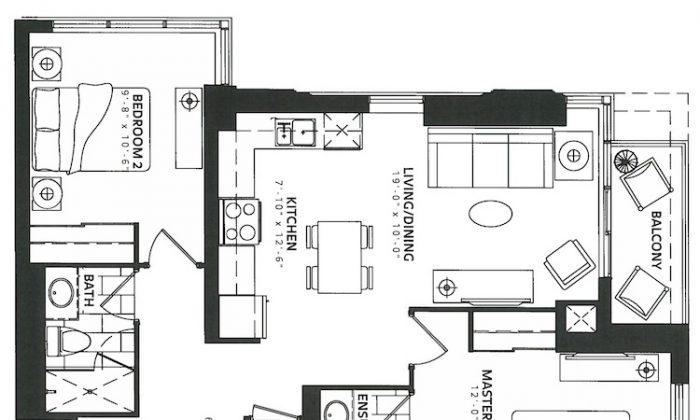 Flato Developments president Shakir Rehmatullah has a passion for the arts and a passion for Markham, one of Canada's most ethnically diverse and fastest-growing cities. 
He's been busy, supporting the bustling Markham Theatre. His support was so overwhelming the theatre will be called the Flato Markham Theatre for the next decade at least.
Besides generous donations to the Markham-Stouffville Hospital, Rehmatullah is now figuring out just how he will throw Flato support behind Markham's Varley Art Gallery.
The Varley Gallery is named for Canadian portrait artist Frederick Varley (1881-1969) who was a member of the Group of Seven, a group of early 20th century painters famous for their landscape paintings of Canada. 
The Varley Gallery offers a revolving program of exhibitions by local and national artists. It also offers lesson in the visual arts disciplines to learners of all ages and educational programming for schools.
"The arts will connect all the cultures. It will affect all the residents [of Markham] in some form—it could be dance, music, oil paintings, anything," says Rehmatullah, who lives in Markham with his wife and three children. 
Art in the house 
Flato's latest project, Arthouse, is their tallest venture yet at 14 storeys. The 173 units will range in size from 570 to 1,000 square feet.
Arthouse amenities include a number of art-focused multiple-use rooms including a digital arts room, a design/drawing area, and a culinary arts studio. The main lobby will resemble an art gallery with changing artwork. 
"You don't have to be an artist to enjoy the arts and to be in this building," says Rehmatullah. 
Free tickets to the Flato Markam Theatre come with each unit. You can see six shows a year. 
It's all about living in an inspired and creative way. But is there space for the uncreative? Actually, there is some serious pragmatism at work behind the scenes. 
Painting it green
Flato will seek a LEED Silver designation, meaning that the systems in the building will be highly energy efficient, as well as beneficial to the physical health of residents.
Arthouse is located directly across the street from the Mount Joy GO station. Though there is ample parking, residents will also have access to an Autoshare car. Rehmatullah says they are currently looking into stations for electric cars in the car park as well.
To get you into the green living habit, buyers will receive complimentary use of a Presto card for six months. You can use the time to decide whether you'd like to endure the stress of driving downtown (45 minutes), or enjoy a book and catch up on work using the GO bus (45 minutes) or GO train (40-55min). Both are at your doorstep. 
This project will also be very attractive to residents who already work in Markham. Locating closer to work in the catchment area of some of Ontario's highest-ranking public schools can only help your live-work-play balance.
Keeping the creative energy flowing 
The building was designed by Page + Steele, who worked with a Feng Shui master to ensure the suite layout is excellent. 
The suites are spacious, with no awkward angles or cramped spaces. "This condo has a very special layout, it's very clean, very square," explains project manager Gary Chen.
Multiple bedroom units are spaced apart to ensure maximal privacy. The kitchens are positioned to channel positive energy into the unit and hold it there. 
Residents can use all that positive energy to do some skating at the Mount Joy Community Centre, take classes at the Varley Gallery (you can hang your work in the Arthouse Gallery!), or catch a show at the Flato Markham Theatre.
The Epoch Times publishes in 35 countries and in 21 languages. Subscribe to our e-newsletter.