Arranged Marriages a Tradition in Pakistan
September 29, 2008 10:50 pm Last Updated: February 29, 2012 4:09 pm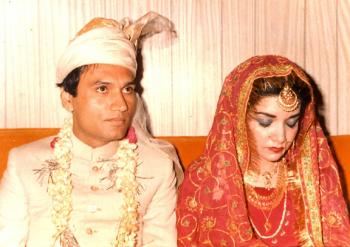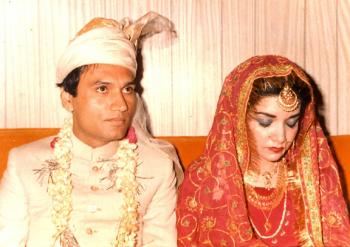 ISLAMABAD, Pakistan—Arranged marriages have been common in different cultures throughout history, often occurring traditionally in aristocratic families. Today, arranged marriages are less common overall, but still the norm in some countries like Pakistan.
Pakistan has two types of arranged marriages. In a semi-arranged marriage, the final decision is made by the couple. If the marriage is fully arranged, the parental decision ultimately prevails. Generally, dating is still not socially acceptable in Pakistan.
Semi-arranged marriages are most common among the well educated of Pakistan, and fully arranged marriages are common in rural areas, often among those who have little or no formal education.
In Pakistan, family life is paramount, and the family unit is more important than the individual.
"Marriage [in Pakistan] is essentially a marriage between two families," says Fauzia Burney, a Pakistani Muslim woman in her late forties.
In Fauzia's family three generations live harmoniously under the same roof. Fauzia, her husband, and their daughter Kulsoom live with Fauzia's mother-in-law and her husband's sister. Her mother, Zubaida, also lives with them.
Fauzia, Zubaida, and Kulsoom are all married to men that their families chose for them, but they also all felt they had a choice. And though there is a distinct difference in their ages and the time period of their marriages, these women retain a positive view of arranged marriages.
Before Fauzia was married, her parents introduced three potential suitors to her. She could choose one of them, or reject all three.
"Being very young I picked the one who was an administrator for an airline, because I wanted to travel," says Fauzia laughingly. She was engaged in 1981 to Nasim Burney in a formal engagement ceremony called a "maghni."
Her close family members attended the ceremony, the elders said prayers and gave their blessings, and the couple was fed Pakistani sweets. Rings were also exchanged and a date was set for the wedding. In the year and a half between her engagement and her wedding to her husband, she had a chance to get to know him.
Fauzia's mother, Zubaida, was married in the 1950s when she was 30 years old. Zubaida and her sisters received schooling—their mother could read and write in Farsi and English, although she did not hold any formal degrees. Zubaida feels that this is one reason her family allowed her to have a choice even more than forty years ago.
"[My husband] had a good sense of humor and was a distant relative who was well liked within the family," Zubaida recalls.
Modern Arrangement
Kulsoom, Fauzia's 22-year old daughter, is a college student, and says she was very surprised and a bit taken aback when her marriage proposal came from the extended family. "At first I was not comfortable with the idea but after some time passed I was okay with it," said Kulsoom.
Fauzia was very pleased for her daughter, and Kulsoom, although initially ambivalent, willingly gave the proposal serious consideration, due to the closeness she felt with her family.
Kulsoom and her fiancé spent time together after their engagement and before the formal wedding ceremony, which helped them grow comfortable with the arrangement. "We spent a lot of time together and then it really clicked," recalls Kulsoom.
A formal Pakistani wedding ceremony is an official Muslim affair that usually takes place in the bride's home. Three hundred guests made up of family and friends attended Kulsoom's ceremony.
Men and women sat separately in different parts of the home. In the room with the men of the family, prayers were recited and the cleric made remarks about marriage. After the couple signed the wedding papers, guests ate and mingled.
Fauzia's family reflects on how close-knit families influence the decisions that are made about important events – such as marriage – in Pakistani culture. Her family is like other families who are well-educated, and recognize the value of the individual, especially the woman, having the right of personal choice.