The U.S. Army held a ceremony in Hawaii on June 29 to honor 10 Vietnam veterans for their service. The ceremony included an Army parade, a military band, a Howitzer battery salute, and the presentation of medals to the veterans.
"It's never a wrong time to do something right," said current 196th Infantry Brigade Commander Col. Robert Berg, according to a Pentagon report.
The former soldiers served in the "Charger Brigade" of the U.S. Army's 196th Light Infantry Brigade, which was the first brigade-size unit to deploy to Vietnam in July 1966 and was the last to leave the country close to six years later.
While only 10 veterans were included in the recent ceremony, the Pentagon report notes "they represented a large number of soldiers who served in the Southeast Asia conflict but were never given a proper military ceremony to present awards and medals."
Former combat medic Allen Hoe from Honolulu, who received a Bronze Star and Purple Heart at the ceremony, said, "It was well worth the wait to have the brigade that you went to war with to recognize you years and years after that war was over," according to the report.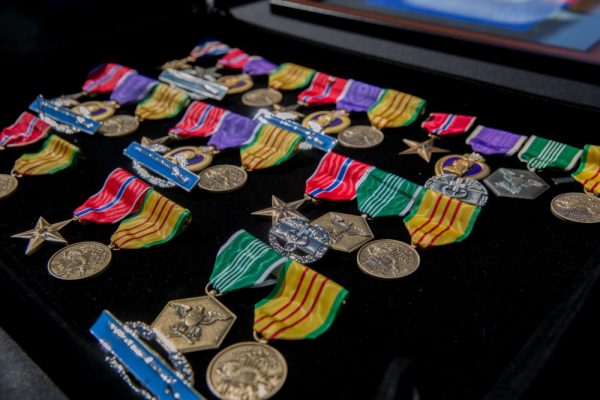 Brig Gen. Peter Andrysiak, U.S. Army Pacific chief of staff, said, "These awards presented here today are long overdue.
"Since the Vietnam War, the Army has honed and refined its own Army ethic, the shared beliefs that define our Army culture and bind us together for one moral purpose. One part of that ethic is how we value people, our most precious resource.
"And so we are coming together, 46 long years later, to show our appreciation to these distinguished veterans."
Former cavalryman Larry Johnson of Honolulu, who was presented the Bronze Star and Purple Heart, said, according to the report, "This has been a long time coming."