Two Marines are dead and about 60 troops have gotten sick due to what the Army suspects are hazardous vaping products advertised as containing CBD oil.
The soldiers and Marines suffered symptoms including headache, nausea, vomiting, palpitations, dilated pupils, dizziness, confusion, disorientation, agitation, and seizures.
The two Marines who died were in accidents blamed on the seizures. One soldier may have suffered significant neurological damage from seizures, the Army Public Health Center reported.
All the symptoms are consistent with synthetic cannabinoids, such as those found in some CBD vape oils (Cannabidiol).
CBD oil is made of hemp and doesn't contain THC, the psychoactive ingredient in marijuana. It has several medical uses, including as an anti-inflammatory agent.
"Although pure CBD oil has not yet been associated with adverse health effects, CBD vape oils most likely contain synthetic cannabinoids, concentrated tetrahydrocannabinol (THC), and/or other hazardous compounds in addition to, or in place of, CBD oil," the Army warns.
Army is seeing an increase in emergency room visits from certain vaping products. Click to learn more. https://t.co/AOaPiFBTfs pic.twitter.com/sh8awiulmH

— ArmyPublicHealth (@USAPHC) January 29, 2018
Synthetic marijuana—herbs sprayed with synthetic cannabinoids—produces stronger adverse  health effects than regular marijuana, and can also be deadly.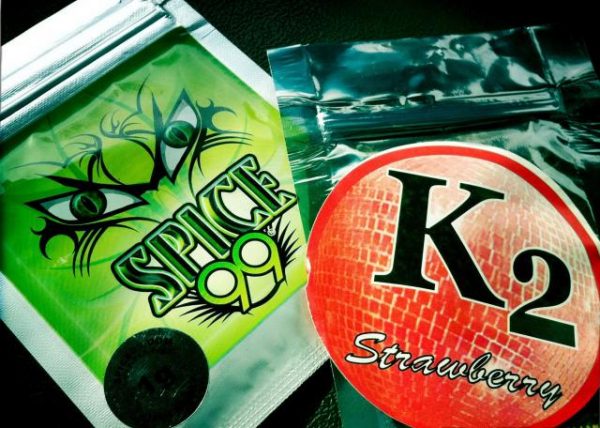 The Army doesn't allow troops to use either synthetic or natural cannabinoids, not even hemp-based.
"This problem has the potential to spread quickly across the Army," the center stated. "Although some vape oils claim to contain CBD oil, CBD, THC, and/or synthetic cannabinoids, many vape oils do not disclose that they may contain illegal and/or potentially hazardous substances to include synthetic cannabinoids. Even consumers who may not be seeking products containing CBD oil, CBD, THC or other synthetic cannabinoids may unintentionally purchase and use them."
Most of the affected troops have been treated at the Naval Medical Center at Camp Lejeune and Womack Army Medical Center at Fort Bragg, both in North Carolina.
"Four additional public cases have been reported in North Carolina and 33 cases have been reported in Utah," the center stated.
Recommended Video:
What is MS-13?