The Army announced on Sept. 1 that it has launched an investigation into the leadership at Fort Hood in Killeen, Texas, following a number of deaths and disappearances linked to the post, including slain soldier Vanessa Guillen, whose remains were found in June.
An investigation into 20-year-old Guillen's disappearance and death, and her reports of sexual harassment will be led by General John Murray, head of the Army's Futures Command. It will run alongside an independent review that began in August.
"There are currently several investigations underway at Fort Hood which are tasked with reviewing a wide range of topics and concerns," the Army said in a press release. "Gen. Murray will roll those efforts into a more complete and comprehensive investigation that will delve into all activities and levels of leadership."
Fort Hood Texas soldier Guillen was last seen on April 22 in the parking lot of Fort Hood's Regimental Engineer Squadron Headquarters. Her remains were found on June 30.
Aaron Robinson, 20, a fellow soldier, is suspected to have attacked and killed Guillen, and contacted his girlfriend to help dispose of Guillen's body. He died by suicide by shooting himself after officers tried to make contact.
The pair were both members of the 3rd Cavalry Regiment's engineer squadron but were on different troops. Attorney Natalie Khawam, a lawyer for Guillen's family, said in July that she believes Guillen was sexually harassed by Robinson, and planned to file a complaint against him before her death.
"We believe the person that killed her is that person that sexually harassed her," Khawam said at the time.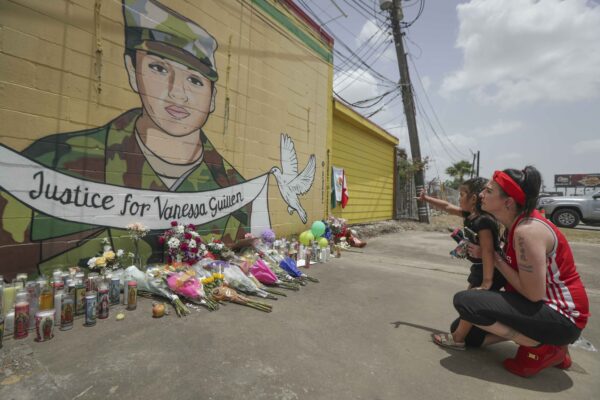 Separately, family members told Army leaders during a news conference in June that Guillen had told them that her superiors had sexually harassed her. One walked into the shower while she was naked, they said. Fearing, retaliation, she did not report the incident, Khawam said.
A spokesperson for the Army CID denied the allegations at the time.
Guillen is just one of a number of Fort Hood soldiers to have either died or disappeared this year. Fort Hood officials said in total, 26 soldiers have died so far this year in accidents, suicides, homicides, illness, and pending cases.
In August, Spc. Francisco Gilberto Hernandezvargas, 24, of New York, was found dead in a Texas lake. Sheriff's officials suspect he likely drowned.
Earlier, Brandon Rosecrans, 27, another soldier, was found dead about 9 miles from Fort Hood. He was shot and killed, and his body was found near a charred vehicle. No suspects have been named in his slaying.
In mid-June, soldier Gregory Morales was found dead in a field in Killeen, Texas, about 10 miles from the base, reports said. No suspects have been named in the case.
In a shakeup of leadership at Fort Hood, the Army said Maj. Gen. John B. Richardson IV will take on the position of deputy commanding general of III Corps operations and acting senior commander, replacing Major General Scott Efflandt.
Jack Phillips contributed to this report.