Commentary
American military leaders' fears that China could gain military access to bases on the Atlantic Ocean are being stoked by its success in expanding military relationships via strategic arms sales.
If China succeeds, it may force the United States to divert political and military attention away from defending U.S. friends and allies in Asia who also are facing Beijing's increasing military threats.
During a testimony before the Senate Armed Services Committee on April 22, Commander of the United States Africa Command (AFRICOM) General Stephen Townsend warned that China's power projection ambitions include "a network of bases around the globe … on the Atlantic coast of Africa."
One clear Chinese target for Atlantic Ocean military access is Nigeria, China's second largest African trading partner.
In early June 2018, China sent the Type 054A missile-armed frigate Yencheng to participate in a multilateral naval exercise hosted by the Nigerian Navy. A conference held along with the exercise was attended by Vice Admiral Shen Jinlong, current commander of the People's Liberation Army Navy (PLAN).
Nigeria has purchased a number of Chinese weapons in recent years, including the Chengdu Aircraft Corporation's F-7 lightweight turbojet-powered fighter, and the China Aerospace Science and Industry Corporation (CASIC) CH-3 unmanned combat aerial vehicle (UCAV).
Also in 2018, China made the first Africa sale of its Chengdu-designed FC-1 lightweight fighters, co-produced as the JF-17 by the Pakistan Aeronautical Complex and delivered to Nigeria this past April.
Nigeria initially purchased three, but a Nov. 7, 2020 report in Defense World.net noted, "Unconfirmed reports on social media said Nigeria is negotiating for an order of 40 more aircraft."
Though inexpensive at about $30 to $35 million per jet, the latest Block III version JF-17 is practically a 4+ generation capable fighter. Equipped with a Chinese active electronically-scanned array (AESA) radar, it has been most recently seen armed with the Helmet Mounted Display (HMD)-aimed Luoyang PL-10 5th generation short-range air-to-air missile (AAM).
The Block III may also be able to employ the Luoyang PL-15, a self-guided AAM with an estimated greater than 124 mile (200 km) range which may equal or be better than current U.S. and European long-range AAMs.
Earlier JF-17 versions can employ the 249 mile (400 km) range CASIC CM400 hypersonic land-attack missile. The PLA Air Force uses a passive-guided anti-ship version CM400 that is difficult to defeat with current U.S.-made ship defenses.
Potential PLA access to Nigerian military facilities could soon be complimented by PLA access to facilities in Argentina.
From about 2010 to 2015 under the leadership of former President Cristina Fernandez de Kirchner, Argentina was on its way to making significant arms purchases from China, to include about 24 JF-17s, up to five corvette size combat ships, and about 100 Norinco VN-1 series amphibious wheeled armored combat vehicles. Those deals were dropped after Fernandez left office in 2015.
However, in December 2017 she returned to power, as the Vice President of Argentina; and by mid-2020 reports emerged of Argentina's renewed interest in Chinese weapons like the JF-17 fighter.
Over the last decade Argentina has been unsuccessful in purchasing new jet fighters due variously to financial constraints or the political opposition of Great Britain, to which it lost a brief but bloody 1982 war over the Falklands Islands.
But on May 6, the Spanish publication Indodefensa reported that a delegation from the China National Aero-technology Import and Export Corporation (CATIC) was then in Argentina to discuss the sale and financing of the JF-17.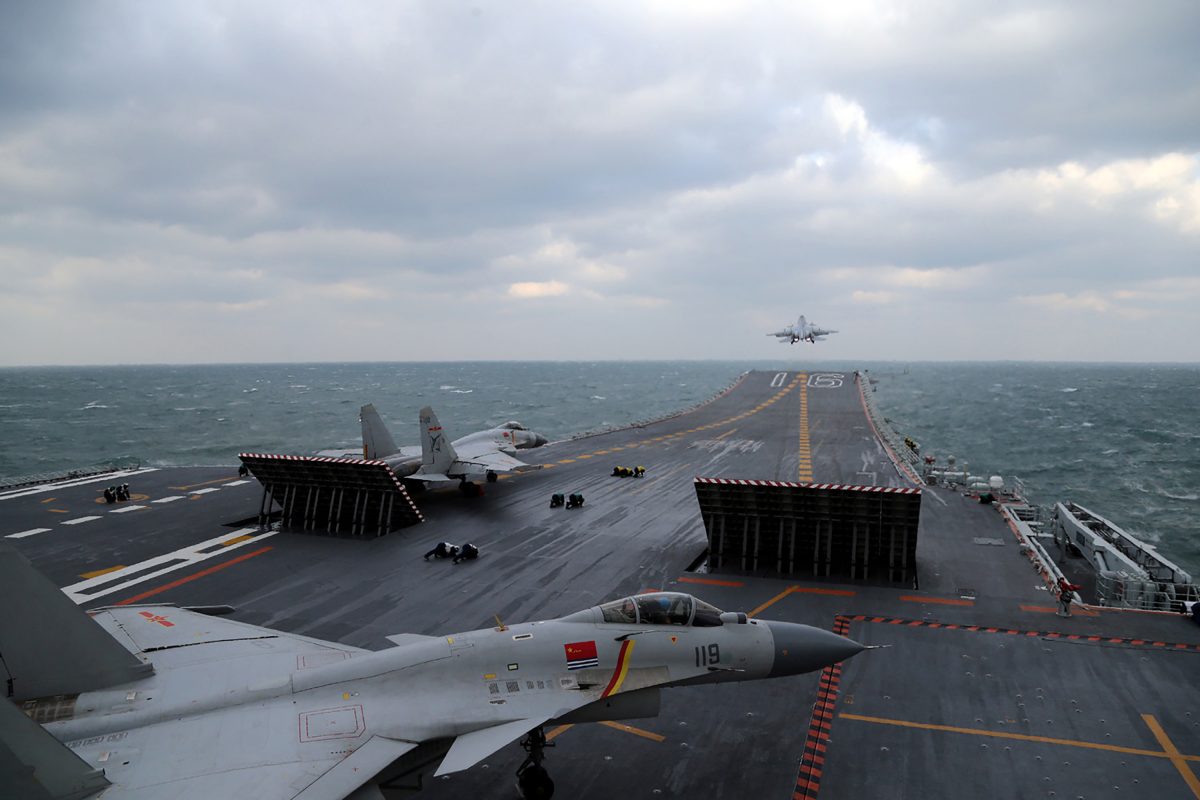 A May 14 Defense World.net report noted, "The delegation reportedly discussed the sale of 12 units of the JF-17 and visited the facilities of FADEA [Fabrica Argentina de Aviones], an Argentine aircraft manufacturer, which may be involved in a potential assembly or service of the fighters."
At the 2013 Paris Airshow, FADEA officials told this analyst of their ambition to co-produce and sell the JF-17 in Latin America. Should Argentina purchase the JF-17, other previously considered Chinese arms sales could be revived.
Today, as in the early 2010s, Argentina lacks the money to support such purchases and co-production, and would require significant Chinese concessional financing, which then would increase Beijing's leverage to expand its military relationship with Buenos Aires.
Argentina has already given China a 50-year lease for a space tracking and control radar installation that will be critical for China's military and civil space ambitions.
So, at a time when the PLA is rapidly increasing its power projection capabilities—to include aircraft carriers, large underway replenishment ships, a large amphibious projection fleet, and large military transport and refueling aircraft—it is also working hard to create opportunities for greater strategic access in the Atlantic Ocean.
If China is successful in obtaining military access it is conceivable that Chinese PLA Air Force (PLAAF) Y-20U refueling aircraft could enable Argentine and Nigerian JF-17s to exercise with PLA forces on either side of the Atlantic.
Or along with a PLAN aircraft carrier strike group, PLAAF Y-20Us could enable Nigerian JF-17s to join Argentine JF-17s in China-Argentine-Nigerian coercive military operations aimed at forcing London to begin negotiating the return of the Falklands to Argentina.
Unlike 1982, in the current period Argentina's neighbors might support its Chinese-enabled military pressure to regain the Falklands, isolating London and Washington in the region.
Venezuela may allow Argentine airstrikes against a transiting British carrier group, whose F-35B fighters may be challenged to prevent strikes by CM400 missiles.
An armed stand-off would increase Chinese leverage in Latin America; a British capitulation to negotiations would be viewed as a victory for China.
The PLA may start gaining military access in our hemisphere, forcing Washington to divert strategic attention and resources from other regions.
Rick Fisher is a senior fellow with the International Assessment and Strategy Center.
Views expressed in this article are the opinions of the author and do not necessarily reflect the views of The Epoch Times.