A convenience store robbery in downtown Baltimore led to an exchange of gunfire between officers and two armed suspects, who fled the scene and remain at large.
Police body cams and CCTV security cameras captured the dramatic moment when masked shooters opened fire on officers in a 7-11 store in the early morning hours of Tuesday, Jan. 16, CBS reported.
Baltimore Police Department spokesman T.J. Smith presented footage of the incident at a news conference Tuesday.
Video shows two male figures enter the store, after having first "cased" the place, Smith said.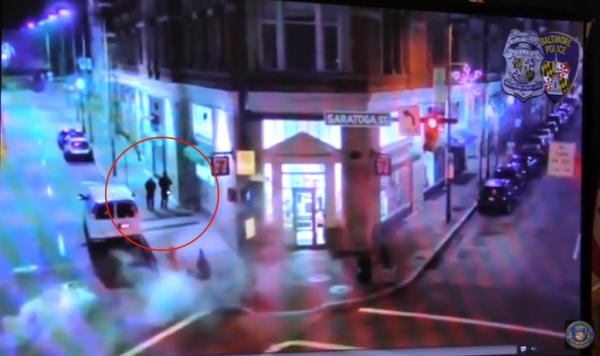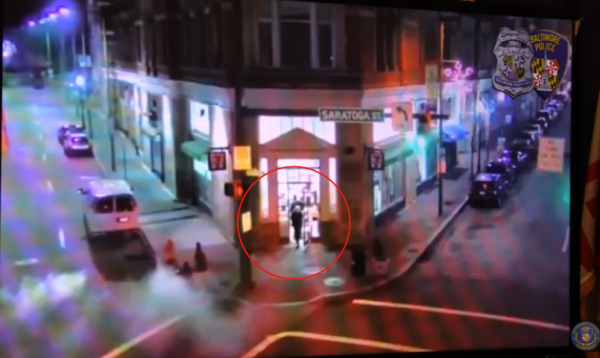 One of the suspects brandishes what appears to be a gun with an expanded-capacity magazine, forcing the store clerk to stand with arms raised behind the counter. The other suspect, also apparently armed with a handgun, brings a second employee over and shoves him to a kneeling position near the cash registers.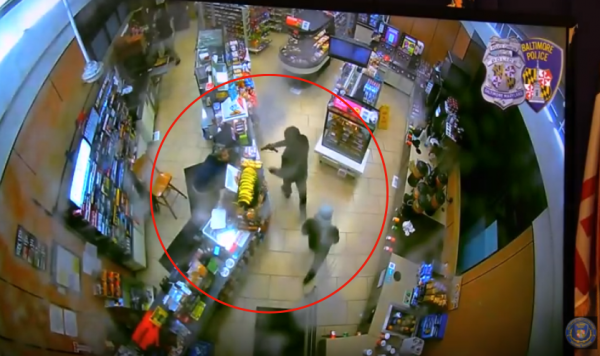 Police officers arrive at the scene and take up positions at a side entrance, which an employee indicates is a probable location for the suspects to attempt a getaway.
The two apparently try to leave through the side exit, Smith said, but retreat in the face of police presence.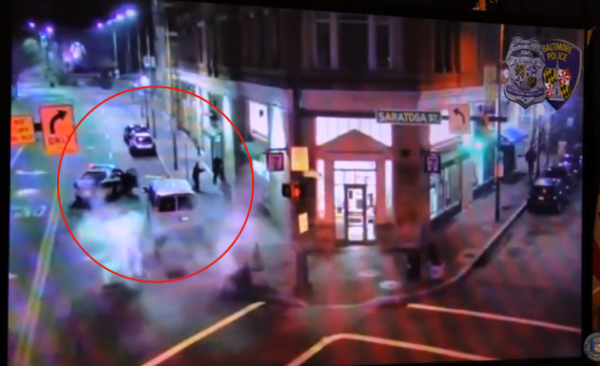 They fired shots inside the 7-11, which Smith said police believed "was an attempt to distract officers."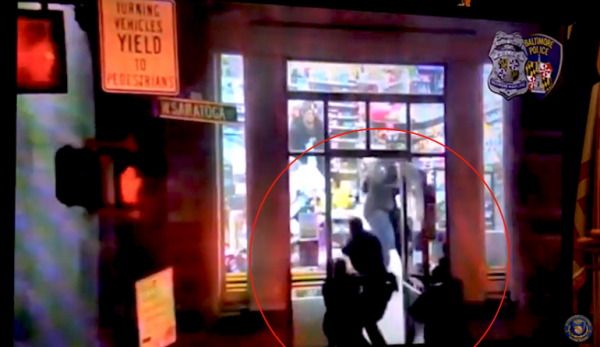 Officers then enter through the front door and confront the armed suspects, who open fire.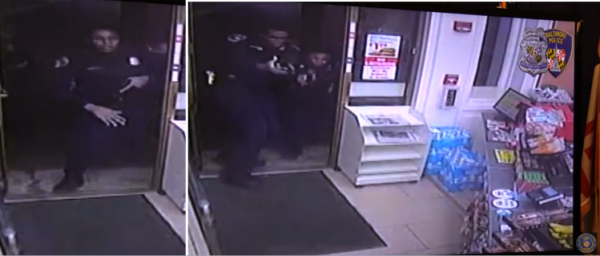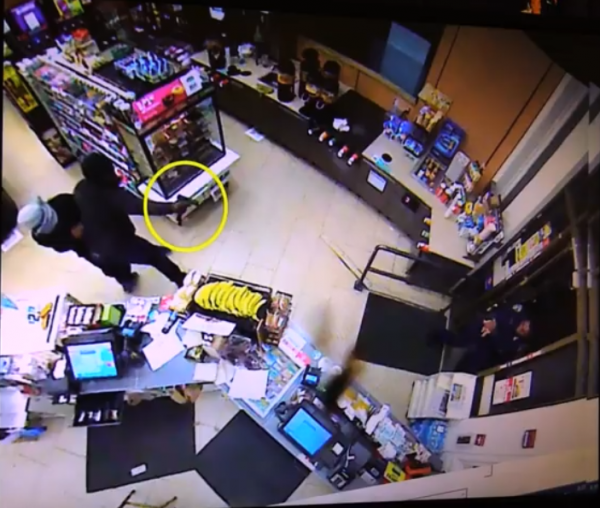 "This is a situation that is absolutely disturbing," Smith said. 
"They didn't hesitate to pull a gun out and pull the trigger on uniformed Baltimore City police officers they knew were going to be confronting them."
Smith said three officers fired their weapons numerous times in the confrontation, but that it is unclear whether any of the suspects were struck by returning fire.
No officers or bystanders were wounded, which Smith described as an "absolute blessing."
The suspects fled in different directions, which Smith indicated on an aerial map of the crime scene.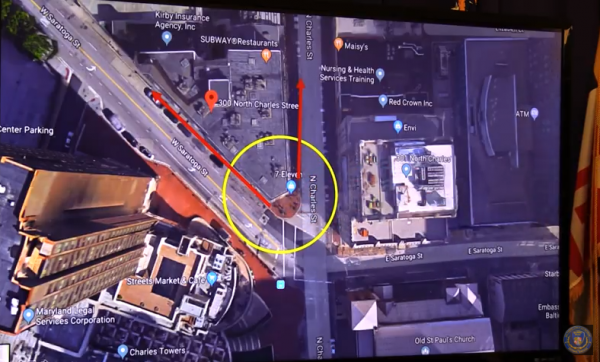 Police were checking area hospitals for recent arrivals with gunshot wounds.
A joint reward of $24,000 has been put up by law enforcement agencies for information leading to arrests.
The suspects reportedly took less than $100 in the robbery.
According to Fox News, local resident Jessica McPeters, who is said to live above the 7-11, told the Baltimore Sun that this was not the first time the store had been targeted by criminals.
She spoke of being forcefully pushed out of the way as a group of people fled the scene after stealing cigarettes.
Below is video of the incident presented at the press conference.
WARNING: Video contains graphic language and images

Below is video of the full press conference.
WARNING: Video contains graphic language and images
Recommended Video:
Corvette Chase