More than 1,000 Trump supporters gathered in front of the Maricopa County election center to demand officials count every legal vote.
Rep. Paul Gosar (R-Ariz.) said people want to get back to the Constitution. His concerns include the fact that voter logs haven't been purged and there is a concern in Arizona that not everyone is on the "same voter calibration system." He says the same voting machines used in Maricopa County are also being used in Clark County and Georgia. Gosar says this could be a "problem" and noted the issue of using the same machines in various counties was brought up by Democrat Jamie Raskin in 2018 as well.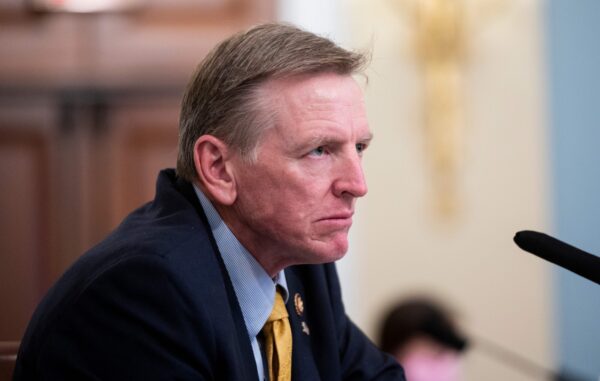 One resident said this election was his first time voting as an American citizen. He said one of his biggest fears of a Biden presidency is that Biden would "bring in Chinese infiltration."
Another resident said that just because certain media outlets call the winners, does not mean it is necessarily true. He also criticized election centers for allegedly boarding up their windows and blocking observers, saying if they were doing something "legal" and "above board," they wouldn't need to hide anything.
As of Nov. 6 at 9 a.m., Trump had received 50.6 percent of the 62,787 votes released by the county, to Joe Biden's 45 percent.
From NTD News