An Arizona resident who woke up to people breaking into their home shot four burglars, killing one.
The home invasion took place in Yuma on Jan. 3 at around 1 a.m.
The Yuma County Sheriff's Office said that the occupants of the house had been woken up by noises outside of their home and strangers trying to enter the house.
"The subjects made entry into the home and during the process of the home invasion and burglary, an occupant of the home fired several rounds, striking all four of the subjects," the sheriff's office stated (pdf).
All four were taken to Yuma Regional Medical Center.
Jessica Aynes, 28, of Yuma, was pronounced dead.
The other three suspects were identified as Edith Guerrero, 36, Jaden James, 18, and Leonardo Gonzalez, 27. Guerrero and Gonzalez were later flown to a Phoenix area hospital.
According to KYMA, the home that was invaded is located in the 3800 block of East County 18 1/2 Street.
A nearby resident identified by his first name only, Guillermo, told the outlet that he heard the alleged intruders.
"We were asleep and we heard a knocking at 1:25 a.m., 30 minutes later, a spotlight went by the window and flashes of vehicles," Guillermo said.
The flashes were sheriff deputies rushing to the house.
Another person who lives in the community said that the home resident who shot the alleged burglars warned them that someone was home by flickering his lights but they ignored the warning so he opened fire.
Anyone with information was asked to contact the Yuma County Sheriff's Office at 928-783-4427 or 78-CRIME to remain anonymous. Anonymous tips could also be submitted through the Yuma Sheriff's website.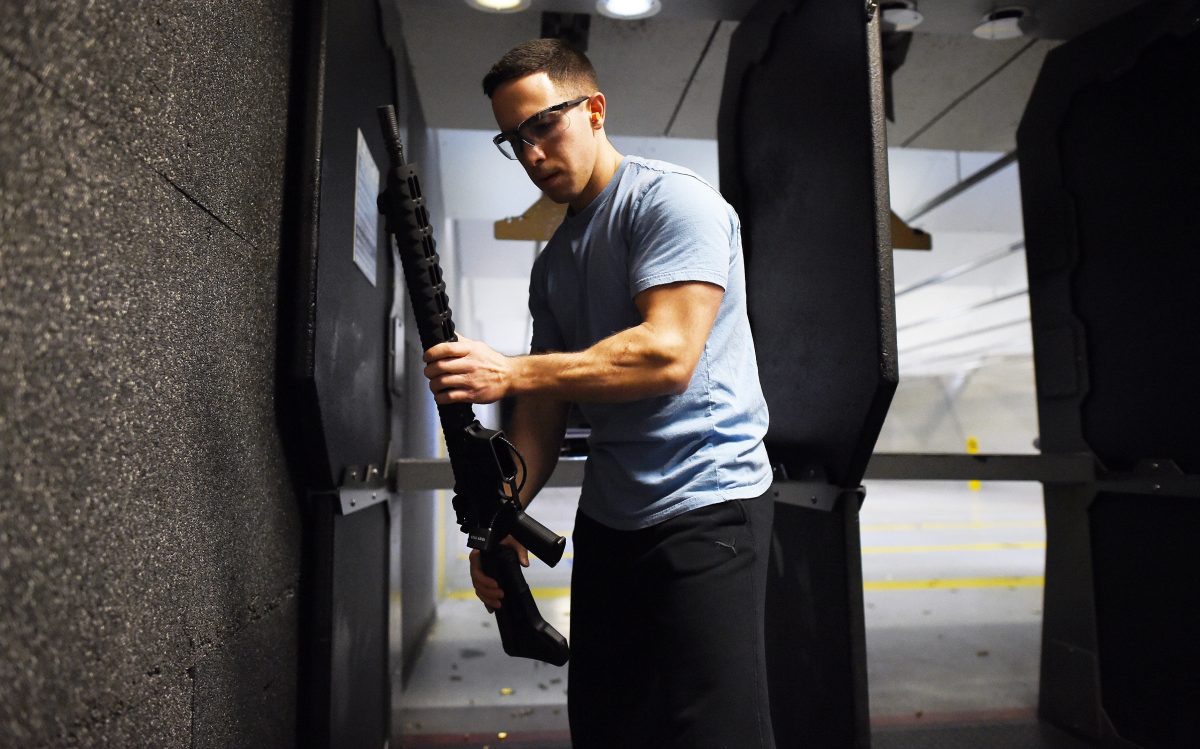 Accidental Shooting Deaths Halved in Past 2 Decades
Far fewer Americans fall victim to firearm accidents than some two decades ago, even though people own more guns, according to new data.
Accidental firearm discharges killed 486 people in 2017, down more than 50 percent since 1997, according to mortality data collected by Centers for Disease Control and Prevention (CDC).
Meanwhile, gun sales increased more than 80 percent between 1999 and 2017, according to The DataFace, a San Francisco data analysis company, which based its estimates on FBI background check data.
There appears to be a mix of factors behind the phenomenon, including safer hunting and gun locks.
Safer Hunting
Hunting accidents have declined, partly because of increased focus on safety and also because the number of hunters dropped by nearly 20 percent from 1991 to 2016, according to a federal survey (pdf).
However, there weren't many hunting fatalities to begin with—112 in 1995, according to data collected by the International Hunter Education Association. The data is incomplete, but it appears to cover the majority of the country. The association stopped publishing the data in 2008, but even if the fatal accidents dropped to zero, it wouldn't be enough to explain the drop in accidental firearm deaths.
Gun Locks
There has also been a prominent push for the safe storage of guns. Gun makers have partnered with law enforcement for a nationwide education drive called "Project ChildSafe" that has distributed over 37 million gun locks. But that project only started in 1999, while the decline in accidental death rates started decades before, dropping about fourfold between 1974 and 1999, according to CDC and the National Safety Council nonprofit (pdf).
Gun rights advocate Dave Kopel suggested some of the accidents may have actually been homicides with a perpetrator looking for a defense argument. That may partially explain why accidental deaths declined in near-unison with murders in the 1990s.
Epoch Times reporter Petr Svab contributed to this report.
From NTD News