Arizona Iced Tea Rapper Arrest: Cop Cuffs Man Holding Tea
May 3, 2013 1:22 pm Last Updated: July 18, 2015 5:20 pm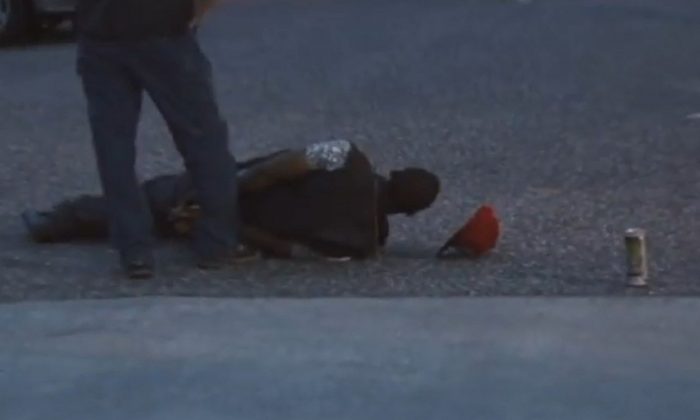 Arizona Iced Tea rapper arrest: A rapper was arrested after he refused to hand over his AriZona Iced Tea to a police officer.
Christopher "Xstrav" Beatty was out in front of his car drinking the beverage when an undercover cop came up to him, according to Gawker. The video was uploaded to YouTube.
The cop questions Beatty if there is alcohol in the tea, and he replies there wasn't.
"Let me look at it," the cop said, adding that "I'd just like to read the ingredients."
Beatty ultimately refused but said the officer did not give him any identification. After a heated exchange, the cop then accused Beatty of trespassing.
"You got five seconds to leave," the cop said, adding that he needs to put his hands against the car.
The cop then tackled Beatty, put him on the ground, and put handcuffs on him.
"Once Xstrav denies handing over his can the cop tells him to leave the property for trespassing. Out of nowhere an actual drunken stranger walks up starts giving shout outs and smelling like liquor…OBVIOUSLY drunk and he is just ignored and walks away without incident," said Tony Light, who uploaded the YouTube.com.
"A lawyer [is] gonna eat this up!" a man in the video said to the officer after the officer threatened to arrest him, too.