The office of Arizona's attorney general has asked Arizona Secretary of State Katie Hobbs for a report on potential voter fraud violations after she requested that he investigate alleged pressure by former President Donald Trump and his allies on Maricopa County officials in the wake of the 2020 election.
Attorney General Mark Brnovich, a Republican, received a July 7 letter from the secretary of state making the request, Assistant Attorney General Jennifer Wright told Bo Dul, a top official in Hobbs's office, in a recent letter obtained by The Epoch Times.
Instead of addressing the request to probe Trump, Wright asked for a voter participation report regarding the last presidential election, which she said could be used to identify potential felony violations of state law, which bars knowingly voting twice and other forms of voter fraud.
Hobbs's office was asked for the date on which Brnovich's office could expect to receive the report, which is produced by the Electronic Registration Information Center, a nonprofit run by state election officials.
The office, which said in early June that the report was expected "later this summer," didn't immediately respond to a request for comment.
"[Brnovich's office] has not received information from your office regarding potential double voting in the 2018 or 2020 election following the Secretary's March 19, 2019, decision to withdraw from the Interstate Voter Registration Crosscheck Program," Wright wrote.
"Notably, this the first time in over a decade the [Attorney General's Office] has received no referrals from the Secretary of State regarding double voting. Additionally, please provide any and all records your office possesses related to potential violations of Arizona's election laws."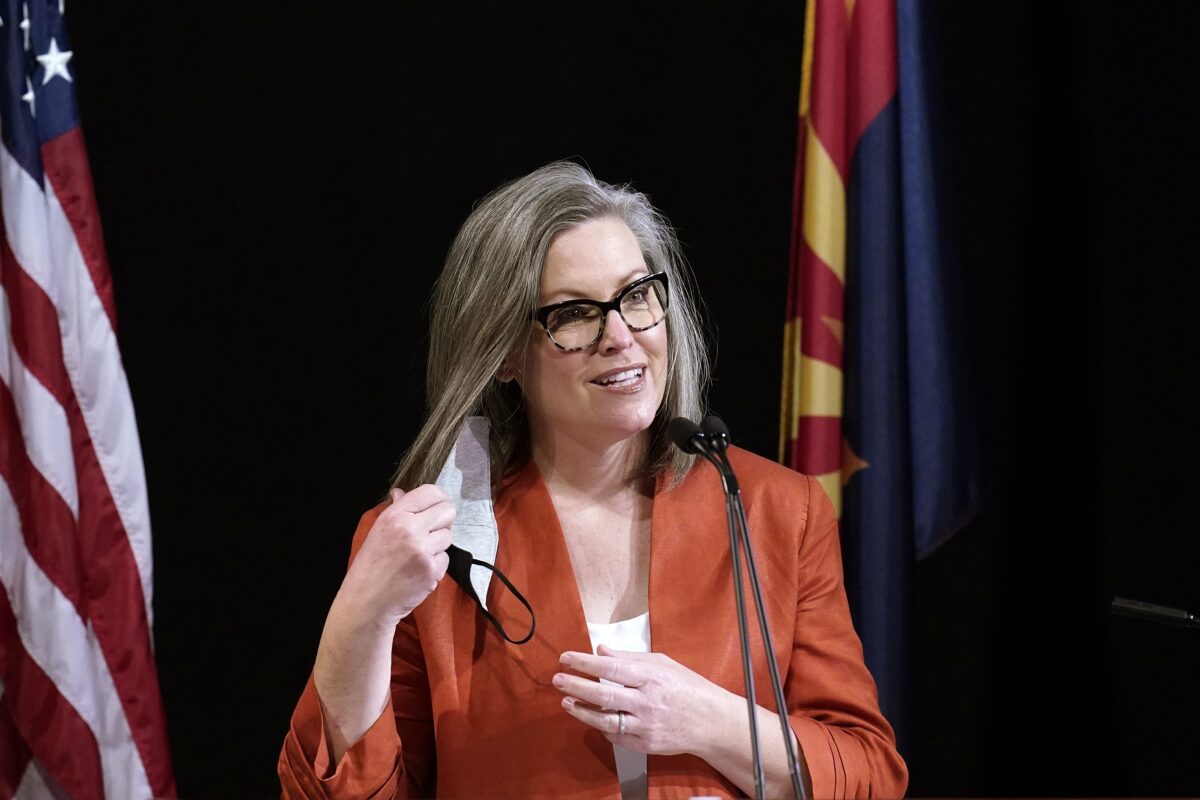 The back-and-forth between underlings for the two top state officials comes as Brnovich seeks election to the U.S. Senate and Hobbs runs to be Arizona's governor.
Hobbs, a Democrat, asked Brnovich in her previous letter to look into how Trump and allies, such as Arizona Republican Party Chair Kelli Ward, allegedly tried to contact Maricopa County supervisors in the days following the Nov. 3, 2020, election. Among the communications, which were released by the county to the Arizona Republic, was Ward asking county officials to stop ballot-counting amid fraud allegations.
The communications appeared to violate a state law that makes it a felony to knowingly interfere in any manner with an election officer, Hobbs said.
"I urge you to take action not only to seek justice in this instance, but to prevent future attempts to interfere with the integrity of our elections," she said, noting that Brnovich should refer the matter to another agency if his "ethical duties" prevented him from investigating it.
Hobbs and Brnovich have also faced off on the ongoing forensic audit in Maricopa County, with Hobbs repeatedly deriding the effort and Brnovich defending it.