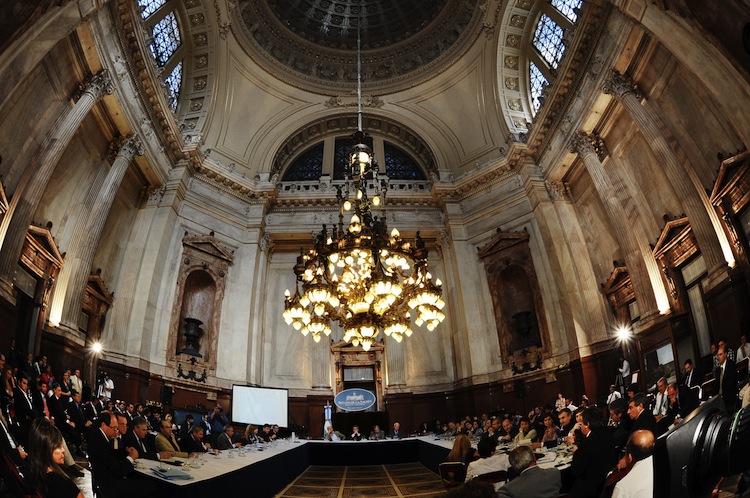 Argentina's Senate on Thursday voted nearly unanimously to nationalize the country's largest oil company, it was reported.
The bill was passed 63 to 3 to force the takeover of the YPF oil company from the Spain-based Repsol firm, Reuters said.
President Cristina Fernandez, who controls both chambers of Congress, pushed for the takeover, saying that Repsol underinvested and did not produce enough domestically, the news agency reported. Most members of Congress and many Argentines supported the takeover bid.
"The privatization of YPF was one of the worst mistakes of that era," Sen. Miguel Pichetto, who is allied with Fernandez, was quoted by Reuters as saying.
Sonia Escudero, an opposition lawmaker, said Repsol "took the profits it made in Argentina out of the country," reported MarketWatch. "Argentina went from being self-sufficient in energy supplies to depending on imports."
YPF was under state control for decades before it was handed over to Repsol in the 1990s. According to MarketWatch, oil production in Argentina fell by a third since 1998.
Argentina imported oil for the first time in 2010 since YPF, the largest company in the country, was privatized.
Spain has condemned the takeover and has told the European Union that it might take the case to the World Trade Organization, the BBC reported.