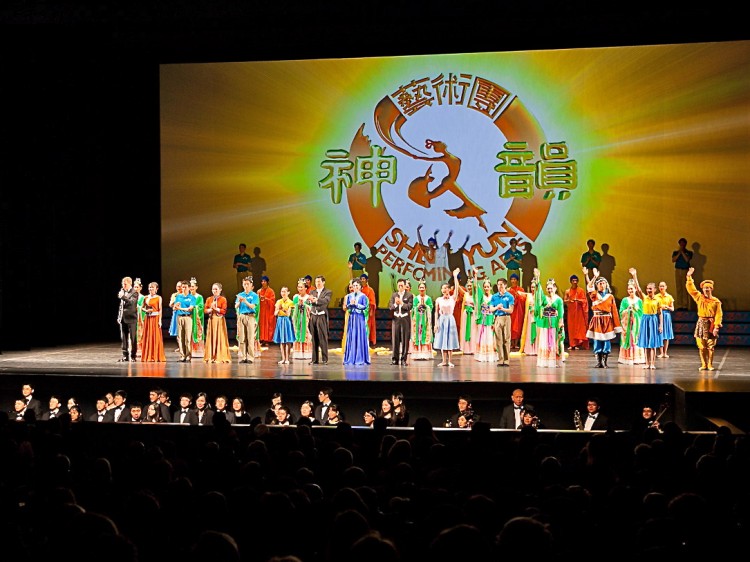 FRANKFURT, Germany—Mr. Michael Adrian, an architect, and his wife, attended Shen Yun Performing Arts International Company's opening performance at the Jahrhunderthalle in Frankfurt am Main on March 30.
"The show is awesome, calming and a feast for the eyes. This show truly helps release the tension one accumulates during the hectic and stress-filled days," said Mr. Adrian at the end of the New York-based company's performance.
"Shen Yun presents colorful and exhilarating performances of classical Chinese dance and music," says the company's website.
"It was amazing to listen to the music and at the same time watch the dancers. Everything was in such harmony," he added.
Mr. Adrian was taken by the atmosphere created by Shen Yun.
"The colors, the music, the dances, the entire show! Yes, and the artists—all create such a pleasant atmosphere," he said.
Ms. Adrian agreed with her husband, "I find the show very impressive and the costumes are outstanding. This is a feast for the eyes."
"Yes, it is not just a feast for the eyes, but also a feast for the ears, as well as a sensory delight," said Mr. Adrian, adding that for him the performance "provides calmness. Well, to best express it, I would say that it is Chinese medicine for the soul."
New York-based Shen Yun Performing Arts has three touring companies that perform simultaneously around the world. Shen Yun Performing Arts International Company will next perform in Stockholm, Sweden from April 4-6.
For more information, please visit ShenYunPerformingArts.org.