An archdiocese has apologized for reacting too quickly after an incident involving Kentucky Catholic high school students, blaming the reaction on "incomplete reports."
Following the Jan. 18 incident in Washington, numerous media outlets wrote stories that said students from Covington Catholic High School were mocking Native American activist Nathan Phillips.
Phillips, who falsely claimed to be a Vietnam veteran, also told a number of outlets that the students surrounded him and that he felt threatened. He also said they wouldn't let him access the Lincoln Memorial.
Once the full video of the encounter was acknowledged, a number of outlets backtracked as many of his claims turned out to be false.
The Archdiocese of Baltimore issued an apology on Jan. 23, saying it had reacted too soon.
"The annual March for Life is a magnificent affirmation of the value and dignity of human life. It is especially wonderful that so many young people from all around the nation participate in this March and the Archdiocese of Baltimore applauds them for doing so," the archdiocese stated in a press release.
"How sad, then, that this life-affirming event was marred by the widely reported confrontation at the Lincoln Memorial. It has become apparent, however, that initial reports of that incident were at best incomplete. Those incomplete reports led many, including the Archdiocese of Baltimore, to speak out too hastily. We apologize for doing so."
It's not clear which media outlets the archdiocese relied on specifically or why an apology wasn't forthcoming until Wednesday, days after the full video was acknowledged.
The Archdiocese of Covington, where the high school is located, also reacted to the edited video that initially circulated. It condemned the students for allegedly making fun of Phillips and said some could be expelled.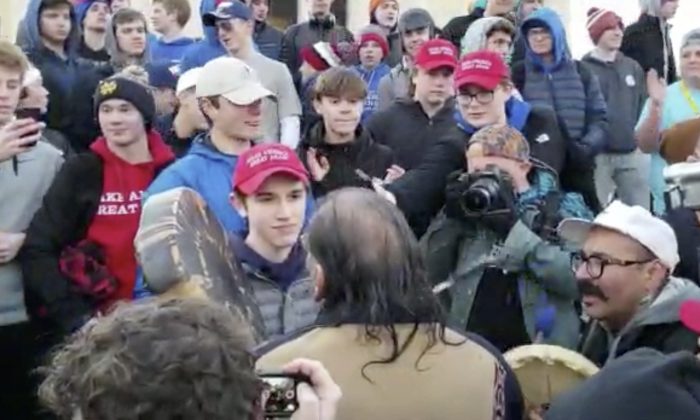 The archdiocese later took down its post and issued a fresh statement saying that an "independent, third-party investigation is planned to begin this week."
"This is a very serious matter that has already permanently altered the lives of many people. It is important for us to gather the facts that will allow us to determine what corrective actions, if any, are appropriate," the archdiocese stated.
"We pray that we may come to the truth and that this unfortunate situation may be resolved peacefully and amicably and ask others to join us in this prayer. We will have no further statements until the investigation is complete."
The Archdiocese of Covington has not apologized for basing its initial statement on slanted media reports.

Diocese Evacuated Over Threat
The Covington students have faced a number of death and other threats in the aftermath of the incident, including from Hollywood producers and journalists.
"I have received physical and death threats via social media, as well as hateful insults. One person threatened to harm me at school, and one person claims to live in my neighborhood. My parents are receiving death and professional threats because of the social media mob that has formed over this issue," Nick Sandmann, one student, said in a statement.
Another student shared more details of the abuse with The Daily Wire, saying: "We've been getting school shooting threats, school bomb threats, vandalism of our buildings, people have gone out and said they're going to slash our tires and break our school windows."
"We've have threats saying that it's best if the students at CovCat are locked in the school and set on fire. We've had tweets saying that we should be raped by clergy members. We've had every sort of threat that we should be thrown in woodchippers," the student added.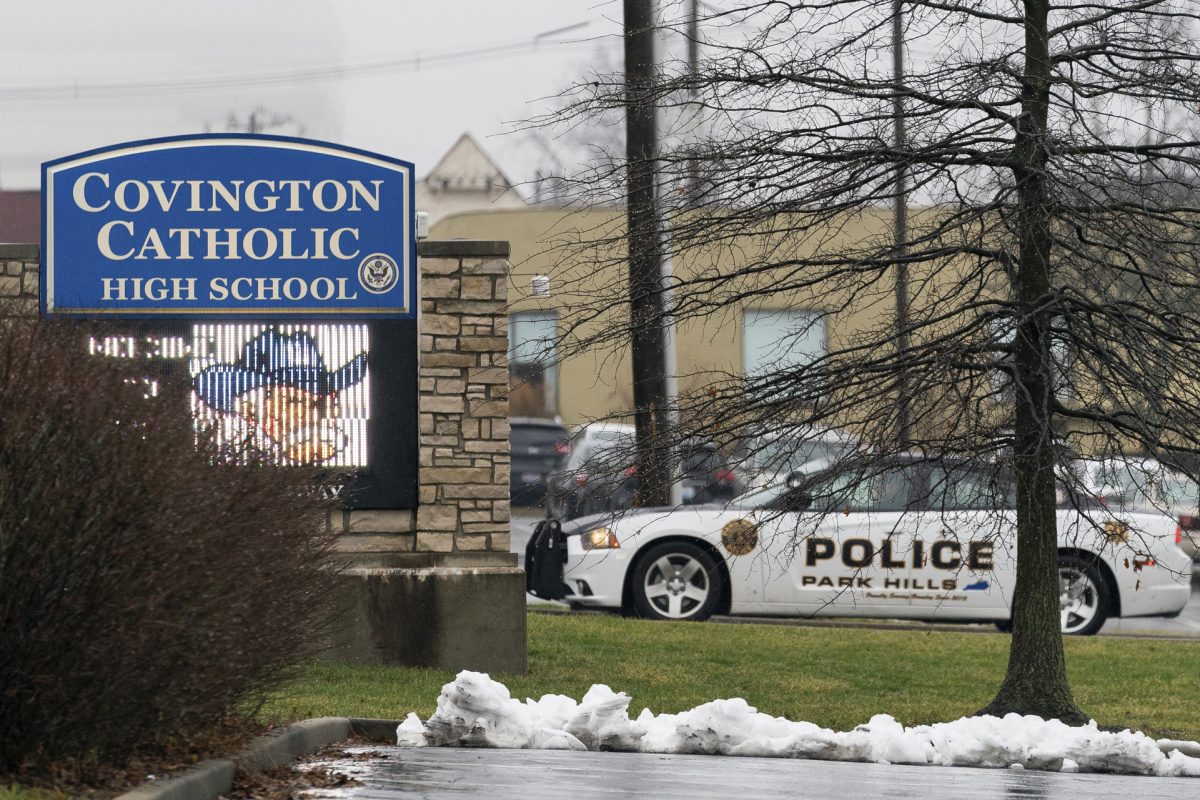 Fresh threats came in at the diocese on Wednesday, along with multiple suspicious packages, triggering an evacuation and a response by authorities, reported WLWT. The intersections of 11th and 12th streets and Madison Avenue were closed near the diocese as authorities investigated the packages.
The packages were not ultimately detonated and were taken away.
This incident came as the Kenton County Commonwealth's Attorney said he, alongside police, are tracking threats from emails and phone calls, the broadcaster reported.
"I suspect that a lot of these people are folks that do this on the Internet on a regular basis and they've gone to great lengths to hide their identity. And that obviously makes it more difficult. There are some people that are using what I believe are their real names and their real locations," Commonwealth's Attorney Rob Sanders said.
From NTD News