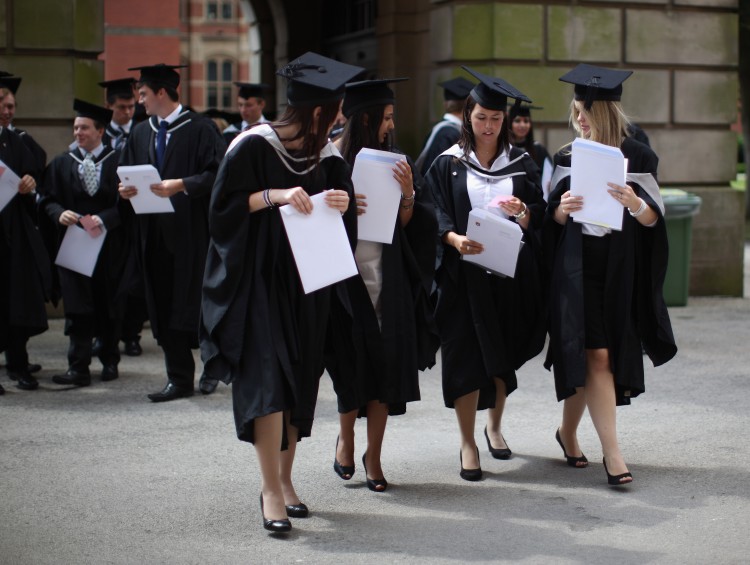 University applications from would-be students in England dropped by 9.9 percent this year, following a controversial tripling of tuition fees from about 3,000 pounds ($4,700) to about 9,000 pounds ($14,000) per year. 
This is the second large fee hike in recent times, the last one coming in 2006 when tuitions jumped from 1,000 pounds per year to 3,000 pounds.
Data published by university admissions organization UCAS showed that the biggest casualty of the fee spike are mature students. Applications from over 23-year-olds dropped by 13.5 percent.
From the U.K. overall, applications were down by 8.7 percent, with the least impact being felt in Scotland and Wales where the government pays student fees. There, applicants fell by only 1.5 and 1.9 per cent, respectively, compared to last year. 
Professor Michael Farthing, 1994 group chairman and vice chancellor of the University of Sussex, said that the system of loans ensures that raising the fees does not create any barrier to going on to higher education. But that message clearly wasn't getting through to prospective applicants, he said. 
"The uncertainty caused by the government's haphazard approach to reform has not helped. The most telling example of this is the fact that so many universities were forced to renegotiate their fees and financial support arrangements as a result of the government's muddled plans to relax student number controls," he said in a statement.
UCAS Chief Executive Mary Curnock Cook said that the data dispelled concerns that higher fees would have more impact on disadvantaged groups. 
"Our analysis shows that decreases in demand are slightly larger in more advantaged groups than in the disadvantaged groups," she said in a statement. 
Despite the drop, Curnock Cook also noted that demand for higher education still outstrips the number of available places.
Sally Hunt, general secretary of the University and College Union (UCU), described the figures as "very worrying" and highlight the government's "folly" in raising fees. 
"We cannot afford a system that puts people off university if we are to compete in the modern world," she said in a statement. "Other countries are encouraging their best and brightest to get on, not putting up punitive barriers. This government risks returning us to a time when money, not ability, mattered most for success."
However, Russell Group, a U.K. lobby group representing 20 universities, said the drop in applications was explained by factors other than fee hikes. 
"Demographic changes mean there are fewer 18-year-olds in 2012 than in 2011, and we also know there was a peak in applications last year as fewer people chose to take gap years. So overall it is encouraging to see that applications from 18-year-olds, who are the largest group of potential university entrants, are down by just 2.6 per cent compared to last year," Director General Wendy Piatt said in a statement.
Piatt does not think the fee hike will create a long-term decline in applications, but is worried that "overheated debates" around university finance had distorted the facts.