Apple Peel 520 vs. Pirated iPhone in China
September 23, 2010 7:40 pm Last Updated: October 1, 2015 6:58 pm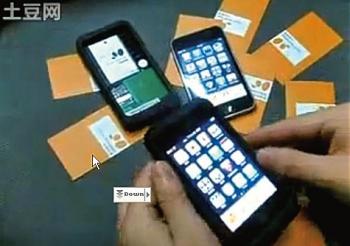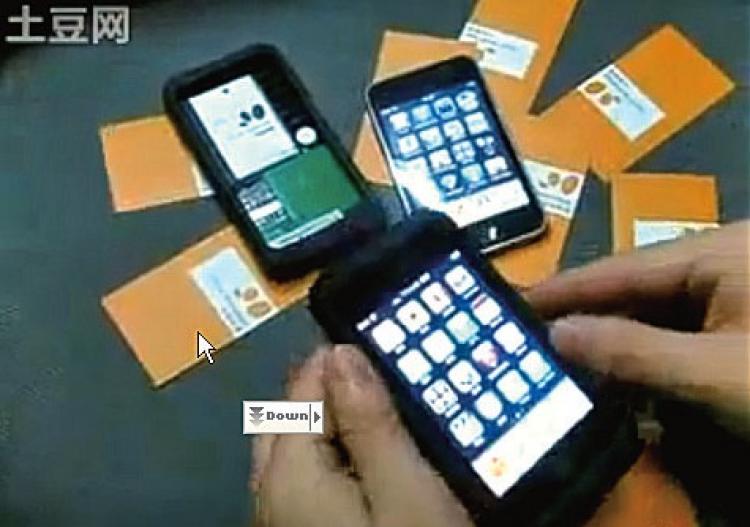 More than thirty years ago, then 20-year-old Steve Jobs created the first Apple computer in a garage in Silicon Valley, California. One of the world's largest and most influential tech companies, with a current market value of more than $240 billion, was thus born. Recently, two 20-something-year-old brothers in an old Shenzhen storage room contrived the "Apple Peel." The device can transform an Apple iPod Touch into an iPhone and is highly sought after by mainland Chinese web users. However, contrary to Jobs' success story, the brothers' business future does not look good.
On July 16, Tudou Net, a popular Chinese video website, showed an iPod Touch being inserted into a black case. Then, milliseconds after dialing China's most popular customer service hotline on the iPod Touch, the call was connected, a sweet female voice coming from the speaker. This black case is the Apple Peel, priced at 500 yuan (US$74).
The iPod Touch is a portable media player, personal digital assistant, and Wi-Fi mobile platform designed and marketed by Apple Inc. Because it cannot call or text, the iPod Touch is much less expensive than the iPhone, despite their resemblance.
In China, the lowest price for the 8 GB iPod Touch is 1,500 yuan (US$223). The cheapest iPhone 3G costs 4,999 yuan (US$744), while the genuine iPhone is priced at over 8,000 yuan (US$1,190). With a mere additional 500 yuan for an Apple Peel, the "mixed-breed" iPhone would cost 3,000-6,000 yuan (US$446-892), much less than the "pure" iPhone—and good news for China's 9.41 million iPod Touch owners who wish to upgrade.

Young Software Entrepreneurs
China's Southern Weekly interviewed the two young entrepreneur developers of the Apple Peel device at an old storage room in Shenzhen in southeast China's Guangdong Province. Their human story exemplifies Chinese people's enterprising spirit, hampered however by an environment of rampant piracy and other obstacles, making the odds for true success rather unlikely.
Twenty-two-year-old Pan Yong and his brother Pan Lei, 25, grew up in Xinyang, in China's central-east Henan Province. As a kid, Pan Yong earned the nickname "destructive maniac" in his family, because of the enthusiasm with which he took apart electronic instruments at home. In school his grades weren't great, but he was extremely interested in computer software.
When Yong started junior high school, his father bought him a computer, and Yong became obsessed with online gaming. In his sophomore year, when his gaming account was hacked, he began learning hacking. A year later he was able to override the fee charging system of the cyber café and use the Internet for free.
After being accepted to the computer department of Huanghuai University in Henan, one of Yong's more crazy designs was a nose cursor. He used facial recognition software to locate his nose on a computer screen, and then used his nose to guide the cursor (though the lack of accuracy made it impractical, and the project went no further.)
International Info Sharing
An avid Apple fan, Yong had longed for an iPhone throughout his college years. After twice failing to obtain a secondhand unit, he came up with the idea of transforming an iPod Touch into an iPhone.
Yong did not know anything about hardware, so he began studying hardware, using Google to obtain help from international engineers and public information from Apple Inc.—something not available to Jobs in his days.
Yong said he was thankful to foreign engineers, who were very enthusiastic in providing answers and solutions to all his tech inquiries; many problems were quickly resolved.
Obtaining information became more difficult after Google withdrew from China in March 2009. Yong said he then sought help on Baidu.com, but mainland Chinese engineers either did not respond or asked to be paid for their help. Yong felt that his research on the "Apple Peel" had reached a dead end. Fortunately, he was able to continue his research after Google established a new server in Hong Kong.
Six months later, Yong was able to install all the features of a cell phone—battery, SIM card, speaker, earpiece, and microphone—onto his Apple Peel. After installing Apple system crack software, the iPod Touch screen could then be used to dial numbers.
From Storage Room to Market
In December 2009, Yong quit his job, moved into a storage room in his uncle's house, and dedicated all his efforts and resources to his new business venture. With a small startup fund of only 8,000 yuan (US$1,190), he was nevertheless determined to make his product as good as Apple's.
Overwhelmed with work, Yong soon convinced his brother Lei, an interior designer, to join him. In July 2010, their product was complete. Dubbing it the Apple Peel 520—which sounds close to the Chinese phrase "Apple Peel I Love You"—they decided to test its marketability. They also planned to register their company as "Derivative Technology," meaning derived from Apple.
After dinner on July 16, the brothers borrowed an iPhone from their neighbor and uploaded their demo video onto Tudou Net.
Chinese bloggers responded with enthusiasm and the brothers started pre sales of the Apple Peel on Taobao Net, a mainland Chinese sales and social networking site. They planned to start production at the end of July, and set the retail price at 388 yuan (US$58).
Pirates Always Watching
Yet before the brothers were able to get their Apple Peel production off the ground, a pirated "tPhone," resembling the Apple Peel 520, but selling for nearly twice the price, soon emerged on two of China's most popular and largest electronic markets: Beijing's Zhongguancun and Shenzhen's Huaqiangbei.
The brothers learned a painful lesson: that initially their competitive edge was their creative idea, but that once they made it public they could never compete with the manufacturers who specialize in pirated electronic products, backed up by tens of millions in of capital, an R&D team, and a complete industry chain.
In the past, the Huaqiangbei market could obtain underground imports of Apple products within a few weeks of their release. Aside from the tPhone, another "peel" resembling the brothers' Apple Peel has since been manufactured by Zhong Xing Telecommunication Equipment Company Ltd. Sources said it is a CDMA product for the U.S.-based Sprint Company.
The brothers had already invested 100,000 yuan (US$14,874) into their product. At the end of July, they located a small electronics factory and had them build 200 Apple Peel devices, but later found that only 60 were up to standard. As a result, they had to temporarily withdraw their product sales information from Taobao. Afterwards, on Internet forums they were accused of fraud. In addition, the brothers are concerned that their product may be in violation of intellectual property rights. They said they asked lawyers for advice but received no response.
The environment faced by the brothers Pan is far more treacherous than that faced by Steve Jobs. Perhaps this is why Jobs' success has not been replicated in China.

Read the original Chinese article.
The Epoch Times publishes in 35 countries and in 19 languages. Subscribe to our e-newsletter.