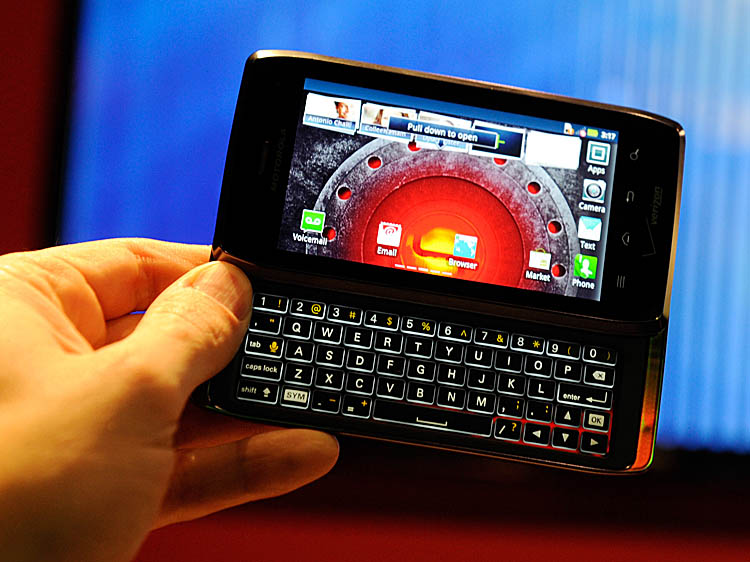 After chalking up a moderate victory last month against HTC Corp., Apple Inc. has lost a major patent case at the International Trade Commission (ITC) against Motorola Mobility Holdings Inc., where a preliminary ruling has found that Motorola does not violate the patents that Apple brought against the cellphone maker.
The preliminary ruling still has to be ratified by the ITC's full six-person commission, but Motorola has already said that it is "pleased" with this ruling, while Apple did not respond to press comments.
The ruling comes as a major blow in a massive patent war that Apple has launched against smartphones running Google's popular Android operating system, and could considerably slow down the slew of legal salvos that Apple has been launching against Android smartphone manufacturers in the past couple of years.
Apple initially lodged its ITC complaint in Oct. 2010, alleging that a handful of Motorola smartphones used its technology, including the popular Droid, Droid 2, and Droid X.
Apple won a small ruling against HTC last month with one of its patents, but industry analysts see it as being a small victory that HTC could work around. Apple's won a short victory in Germany and Australia where it succeeded in getting an injunction against some of Samsung's tablets, particularly its Galaxy Tab, but both decisions were later reversed. In Germany, Samsung released a revised version of the Tab tablet in response to the ruling, and German lawmakers ruled that the new tablet was different enough from the previous one for Samsung to continue selling. Apple's victory in Australia against Samsung also proved fleeting as an appeals court overturned the injunction.
Tide Turning?
Meanwhile, Motorola won a key patent battle in German courts last month against Apple, which could have resulted in an injunction against the Cupertino company. It is still unclear whether Motorola is planning to pursue the injunction, and Apple has vowed to appeal the case.
In Spain, Apple had brought criminal charges against Nuevas Tecnologías y Energías Catalá (NT-K), a small maker of Android tablets for the Spanish market. After having initially won an injunction, it lost on a ruling, and NT-K has announced that it is seeking damages for the injunction and also filing an antitrust complaint.
Apple's patent wars against Android have lasted around two years now, and initially the Cupertino, Calif.-based company looked like it was going to come out winning, with some legal victories in some key markets and competitor's losses in countersuits. But the tide seems to have turned against it, as Android makers have succeeded in reversing or at least significantly diluting some of the original rulings.
But Google's Android is still not out of the waters yet. A case by Oracle alleging copyright and patent infringement over Java is still pending in U.S. courts, and the judge has issued a preliminary trial date in March 2012, while also stating that Oracle would have to revise its damages reports for the case.