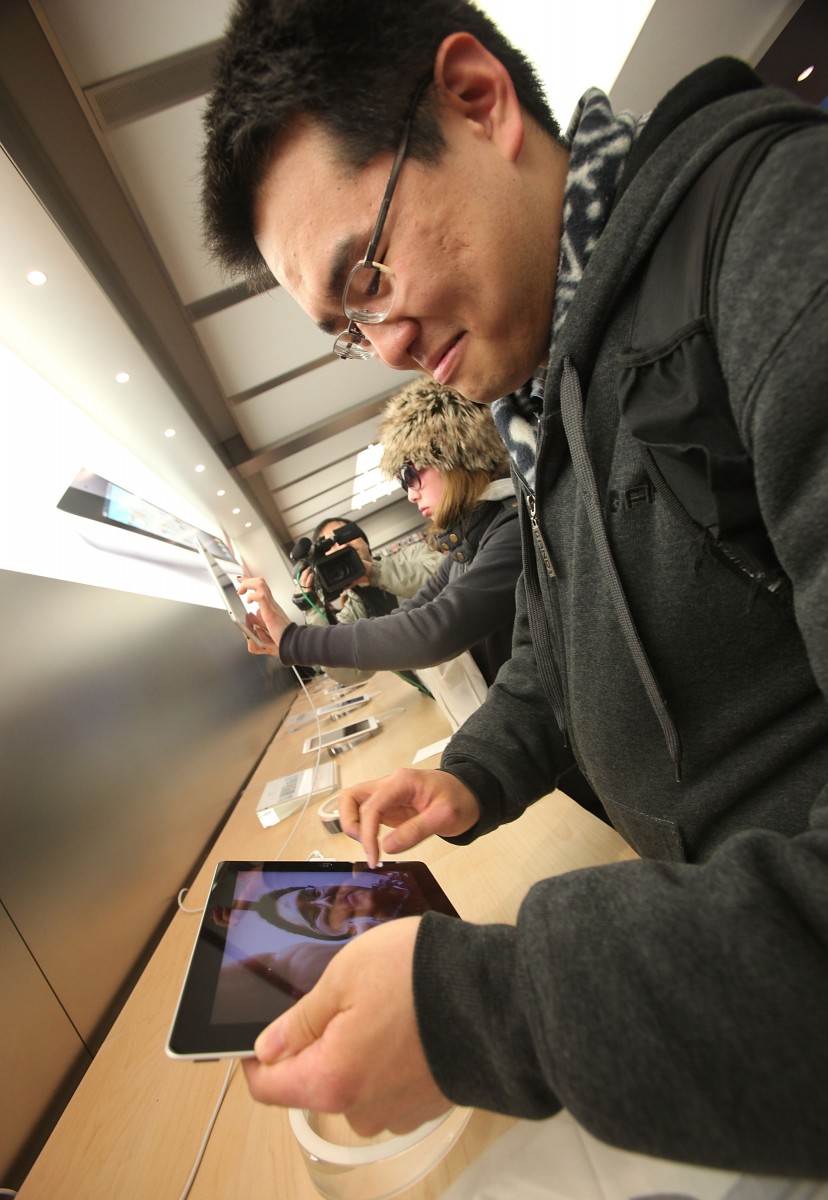 SHANGHAI—Apple Inc's plans for continued market dominance were dealt a body blow on Friday, as bans enforced court rulings that Apple's tablet technology infringes on the intellectual property rights of a Chinese computer products manufacturer. The move meant that high street electronics suppliers removed Apple's iconic iPad from shelves across China on Monday, fearing seizure by authorities.
The market for tablet computers in China is vast, with upwards of 500 million users now online, and growing. Apple, which is recognised as being the world's most valuable company, was sued by market minnow Proview Technology of Shenzhen, China. Apple's iPad had enjoyed a huge lead among newly-rich and tech-savvy Chinese consumers, garnering a massive 76 per cent of the tablet market. 
It now seems that the big winners from the recent ruling will be Apple's competitors, Samsung (Korea) and Lenovo (China), who had previously struggled in the face of Apple's perceived 'coolness' among affluent Chinese, with market shares of seven and three per cent respectively. Apple's basic iPad and Samsung's Galaxy Tab had retailed for similar sums—in the region of 3,750 yuan (450 euro). A Lenovo Lepad currently retails for half as much.
Amid continuing huge demand in China for Apple's revolutionary technology, Chinese Apple fans are now resorting to smuggling and black market dealing to source the product. Apple's iPads are still available on Chinese online retailer's websites, but many consumers are expected to rely on products smuggled in from neighbouring Hong Kong.