China Uncensored, a New York-based comedy channel that satirizes Chinese politics, society, and international relations, has been removed from Apple TV's app store in Hong Kong and Taiwan as well as mainland China—despite the former two regions enjoying political autonomy from Beijing.
Running about a dozen episodes a month and hosted by California native Chris Chappell, China Uncensored is distributed by NTD Television, a "non-profit television station founded by Chinese Americans to be an alternative voice to China's state-run propaganda media," as described in a press release.
NTD Television is part of Epoch Media Group, which The Epoch Times is also part of.
China Uncensored has about 400,000 YouTube subscribers, primarily in North America, but also claims a significant and growing following in the Asia-Pacific region. Its style is often likened to American political comedy shows like The Daily Show or The Colbert Report.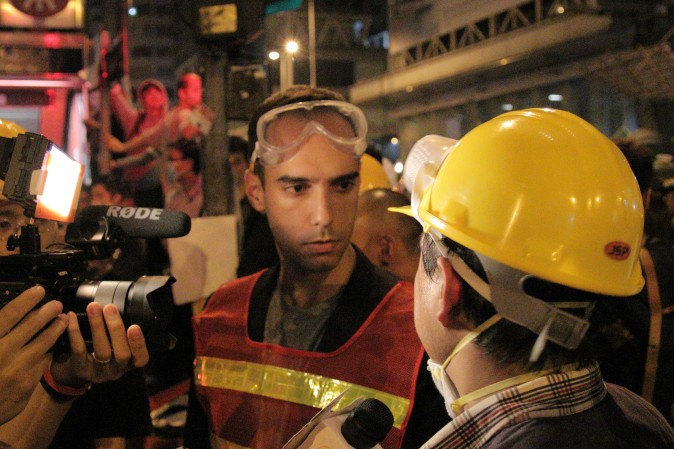 The five-year-old channel has covered many sensitive facets of the Chinese Communist Party, such as its foreign espionage, its suppression of dissidents, and its persecution of religious and ethnic minorities.
Now the world's biggest company, Apple Inc. sells a greater number of iPhones in China than any other country. It is not clear if Apple blocked China Uncensored in Hong Kong and Taiwan to further mollify the communist authorities—of whom the show is often critical—or if the move comes as a blanket coverage of regions claimed as Chinese sovereign territory.
"Is Apple so scared of the Chinese Communist Party that it would censor China Uncensored in Hong Kong and Taiwan, just in case?" asked Chappell in a video. "Or is Apple just confused about which places belong to China and this was all an accident? They should probably consult a lawyer, like we've done."
China Uncensored has launched a petition asking viewers to call on Apple to restore the show to the Apple TV app store in Hong Kong and Taiwan.