Apple Earnings: Who Saw It Coming?
April 24, 2014 7:51 pm Last Updated: April 25, 2014 11:13 am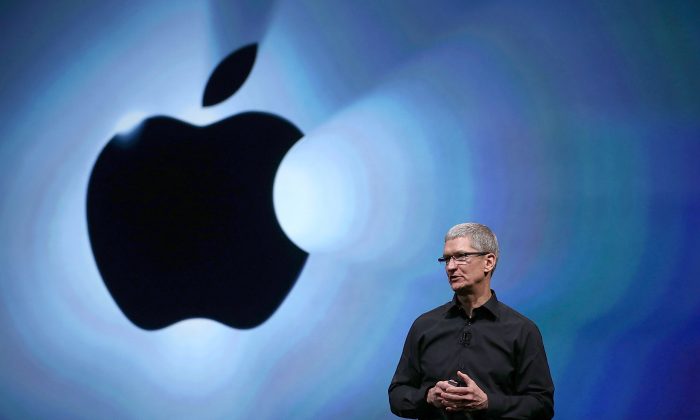 Apple released earnings of $11.62 on April 23 that blew away analysts' estimates of $10.08 per share. It is important to note that the earnings would have come in close to estimates without the company's stock buyback program.
In addition to the earnings, the company announced a 7-for-1 stock split and a 50 percent or $30 billion increase in their share buyback program. Both of these actions contributed to the 8 percent rally in Apple's stock price during after-hours trading.
While stock splits do not immediately increase a company's value, lowering the stock price of a company through a stock split could entice more retail traders into the name. Jim Cramer from CNBC explains: "When you divide an apple pie into seven slices, it doesn't make for more pie… But it sure makes it more edible."
But before the earnings even came out, many hedge funds already had Apple stock in their cross hairs. Icahn Capital Management led by billionaire Carl Icahn held roughly 5.6 million shares of Apple stock before the most recent earnings announcement.
Back in August of 2013, Icahn had announced via Twitter: "We currently have a large position in APPLE. We believe the company to be extremely undervalued. Spoke to Tim Cook today. More to come."
According to SeekingAlpha.com, GuruFundPicks aggregated over 330 fund holdings and found that in the last two quarters, leading fund managers had increased their holdings in Apple by 42 percent or 3.91 million shares. These were the same funds that pulled out of Apple when the stock price was up at $700 two years ago.