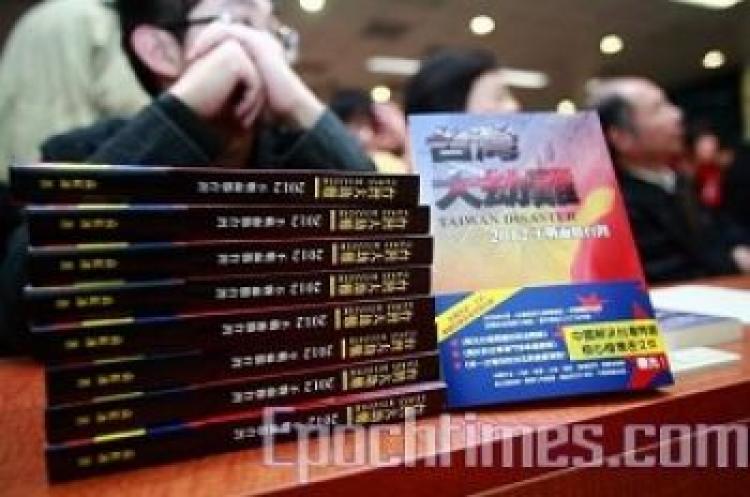 The recent designation of Xi Jinping as the heir apparent to the Chinese Communist Party's (CCP) leadership has been characterized by pro-Beijing media in Taiwan as a show of progress in mainland China's politics. Other analysts foresee an easing of tension across the Taiwan Straits because of the stable transition of power.
But Yuan Hongbing, a law professor in exile from the mainland and author of two books which present the CCP's plans to control Taiwan, believes that Xi's emergence resulted from a mini political coup.
Xi's role as successor leader was cemented at the Plenum of the Central Committee of the Communist Party, which finished on Oct. 18. He is now vice-chairman of the Central Military Commission (CMC), with Hu Jintao, current regime leader, the chairman.
Several overseas Chinese media, such as Hong Kong's Mingpao, and Taiwan's China Times have commented that this shows progress in China's politics; though it is not democratic, it has "followed procedures," "is maturing" , and is a "political model with Chinese characteristics."
Yuan pointed out that before the 17th National Congress of the CCP, Li Keqiang was appointed as the principal of the Central Party School, and other various signs indicated that Li was favored to be Hu Jintao's successor. However, this succession was opposed by the faction controlled by former regime head Jiang Zemin and former vice-president Zeng Qinghong, who are believed to be the primary forces behind the Party's sensitive personnel choices.
Jiang proposed three candidates: Bo Xilai (current Chongqing Party Chief and a Politburo member), Wang Qishan (current Vice-Premier in charge of economic, energy and financial affairs) , and Xi Jinping. At last, Xi was appointed as the Central Party School's principal and then promoted during the Plenum.
Yuan thinks that according to the CCP's logic, Xi's position is secure at the moment, but since the CCP frequently changes its logic, he believes that "after the 18th Party Congress in 2012, their inner power struggle will be intensified. And then there will be a fierce power struggle as happened during the Cultural Revolution. This is becoming more and more possible."
Yuan also said that no matter who runs the regime, the strategy of controlling and further eliminating Taiwan's liberty and democracy in 2012 will not be changed.
Some Taiwanese analysts expect a stable power transition between Hu and Xi, and that Xi's better understanding about Taiwan will ease tension across the straits. Yuan, however, holds that the existence of Taiwan's democracy is the biggest threat to Beijing's political dictatorship.
As described in his two books, the CCP intends to resolve the Taiwan issued in 2012, and since this is required for its own survival, it will not be changed, he says. His latest, Taiwan Disaster, was released in November 2009.
In it, he writes that Taiwan is compromising its democratic principles under pressure from the CCP. His analysis is based on a highly classified document— Hu Jintao's speech to Political Bureau of the CCP Central Committee in 2008.
Taiwan President Ma Ying-jeou's position of putting the economy before political issues, in Yuan's analysis, clearly shows that the CCP and the Nationalist Party (KMT) elites have been operating under the same logic.
Yuan recommends that when facing the CCP's oppression, the Taiwanese people should be strongly determined to defend their freedom: "If defending Taiwan's freedom can support human liberty and be a part of mankind's struggle against a totalitarian system, it is quite possible that Taiwan will achieve final victory in the political struggle between it and the CCP."
Read the original Chinese article.