A federal appeals court on Friday ruled that former White House counsel Donald McGahn doesn't have to testify in the House Judiciary Committee, meaning he does not have to comply with a subpoena.
Three judges for the D.C. Circuit Court of Appeals ruled 2-1 to overturn an order that McGahn must comply with the Judiciary Committee's subpoena, which was sent to him as part of the Democratic-led probe into whether President Donald Trump obstructed during then-special counsel Robert Mueller's investigation into whether Russia interfered in the 2016 election.
"If we order McGahn to testify, what happens next? McGahn, compelled to appear, asserts executive privilege in response to the Committee's questions," Judge Thomas Griffith wrote in the opinion. "The Committee finds those assertions baseless. In that case, the Committee assures us, it would come right back to court to make McGahn talk. The walk from the Capitol to our courthouse is a short one, and if we resolve this case today, we can expect Congress's lawyers to make the trip often."
Griffith was appointed by President George W. Bush. Judge Karen Henderson, who agreed with Griffith, was appointed by former President George H.W. Bush. Judge Judith Rogers, who was appointed by former President Bill Clinton, dissented.
The ruling argued that the Constitution bars federal courts from resolving disputes between the legislative and executive branches.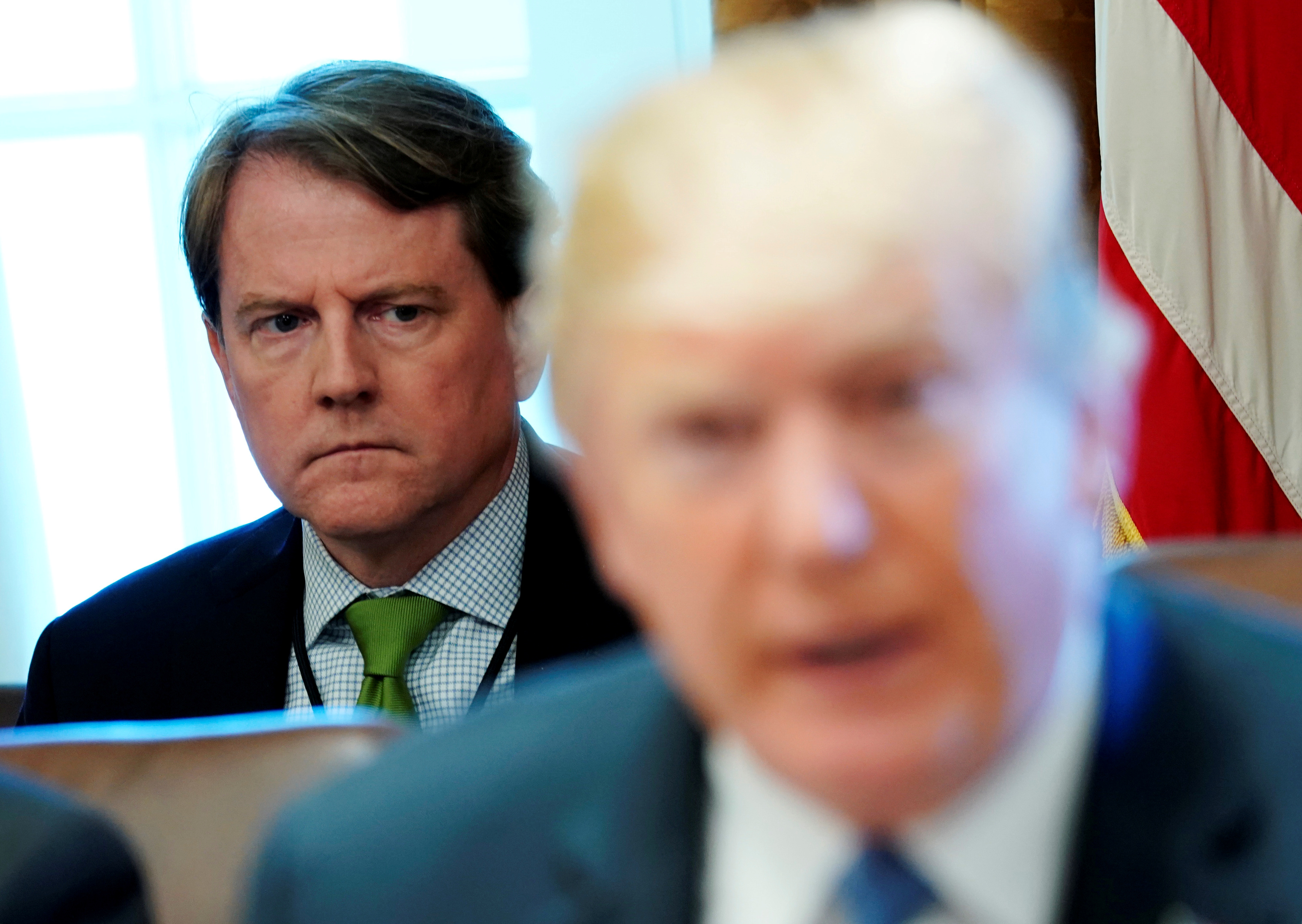 "If federal courts were to swoop in to rescue Congress whenever its constitutional tools failed, it would not just supplement the political process; it would replace that process with one in which unelected judges become the perpetual 'overseer[s]' of our elected officials. That is not the role of judges in our democracy, and that is why Article III compels us to dismiss this case," Griffith also wrote.
The Justice Department had argued on behalf of McGahn against the Democrats' subpoena.
Lawmakers could ask the full appeals court to weigh in or appeal to the Supreme Court. But time is getting short if the House hopes to have McGahn or other officials testify before elections in November.
The House Judiciary Committee first subpoenaed McGahn in April 2019 and went to court in August to try to enforce the subpoena. A trial judge ruled in November that the president's close advisers do not have the absolute immunity from testifying to Congress that the administration claimed.
The Associated Press contributed to this report.