A researcher has finally found the Moon crater where the Apollo 16 rocket booster crashed more than 40 years after the fact.
NASA's Apollo 16 mission was the fifth to land humans on the Moon and have them return to Earth safely. They crashed their Saturn V stage 3 booster onto the Moon' surface as an experiment to allow researchers look into seismic measurements to investigate the interior of the moon. However, the tracking data for the rocket got lost, meaning the location of the crash site and impact crater was never discovered until now.
Jeff Plescia, a physicist from Johns Hopkins University, used high-resolution images to find the missing crater. "I did finally find the Apollo 16 SIVB crater," Plescia told Inside Outer Space. "It looks like the others, but its position was much more poorly defined since the tracking was lost prior to impact."

Apollo 16 was the tenth manned and the second-to-last mission in the Apollo space program. The mission lasted 11 days and 1 hour after it was launched April 16, 1972. Astronauts John Young and Charles Duke spent 71 hours on the surface of the moon, doing three moonwalks that totaled 20 hours. They also drove the Lunar Roving Vehicle for about 16 miles.
Duke recently explained the hidden message he left behind a family portrait that he placed on the Moon. He wrote: "This is the family of astronaut Charlie Duke from planet Earth who landed on the moon on April 20, 1972."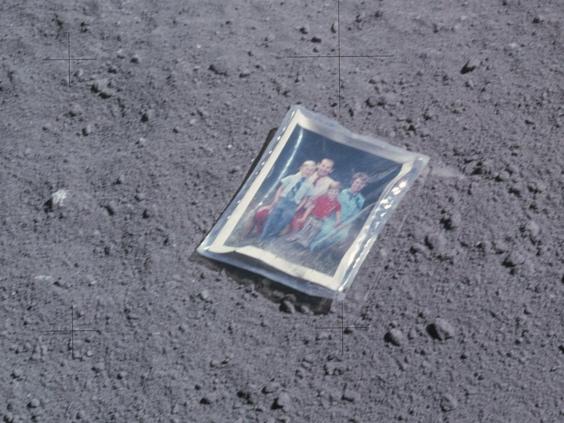 "I'd always planned to leave it on the moon," Duke told Business Insider in October.
"So when I dropped it, it was just to show the kids that I really did leave it on the moon."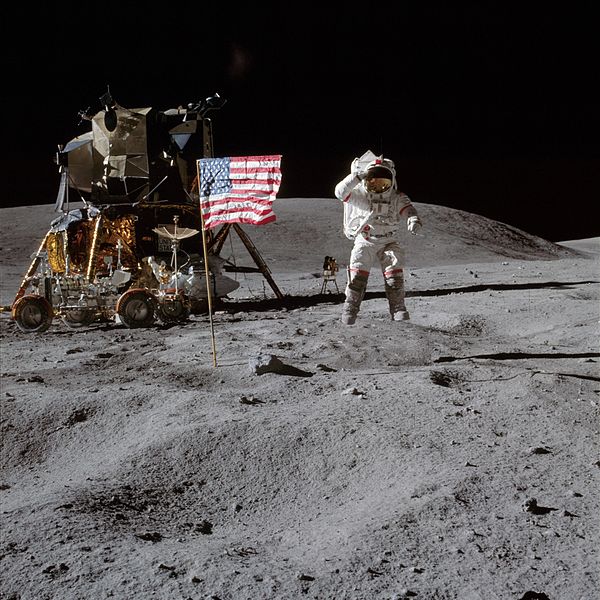 However, Apollo 16–as well as most of the Apollo missions–has become fodder for conspiracy theorists over the years. According to this Discovery News article from 2012, some claimed the Apollo 16 found alien structures and "biological technology."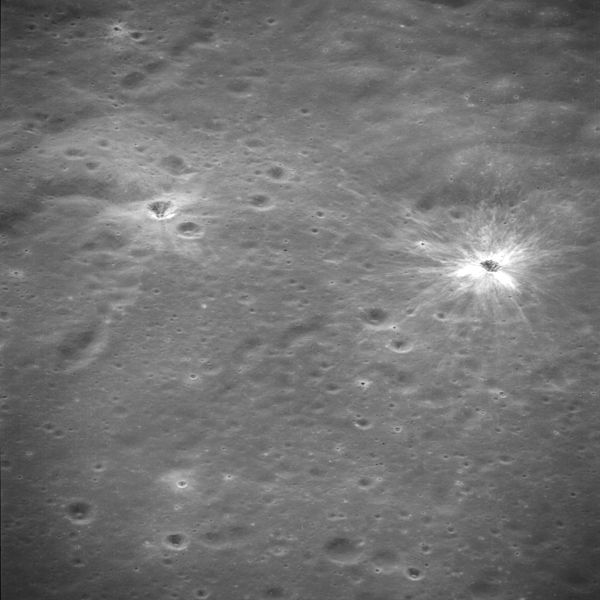 "The exploration of the Descartes region by the Apollo 16 crew provided the best look at lunar highlands. As a result, many theories concerning lunar geologic structure and processes were improved greatly," the Lunar and Planetary Institute writes on its website.
It adds: "Three biomedical experiments were flown on the Apollo 16 mission. These were the biostack, an experiment to study the biological effects of galactic cosmic radiation; the Apollo light-flash moving emulsion detector, to study the subjective observation of faint light flashes seen by nearly all Apollo crew members while in space; and the microbial ecology evaluation device, to study the response of various microbes to a space environment. All three experiments were executed successfully."