The Associated Press Wednesday called a win for both Democratic candidates Raphael Warnock and Jon Ossoff in the two Georgia Senate runoffs.
Both Warnock and Ossoff have taken to Twitter to thank Georgians for their votes.
Warnock also said in a speech on Wednesday, "To our supporters, our incredible campaign team, and to my family—thank you from the bottom of my heart.
Republicans David Perdue and Sen. Kelly Loeffler have not officially conceded to their Democrat opponents.
"As we've said over the last several weeks and as recently as this evening, this is an exceptionally close election that will require time and transparency to be certain the results are fair and accurate and the voices of of Georgians are heard. We will mobilize every available resource and exhaust every legal recourse to ensure all legally cast ballots are properly counted. We believe, in the end, Senator Perdue will be victorious," Perdue's office said in a statement.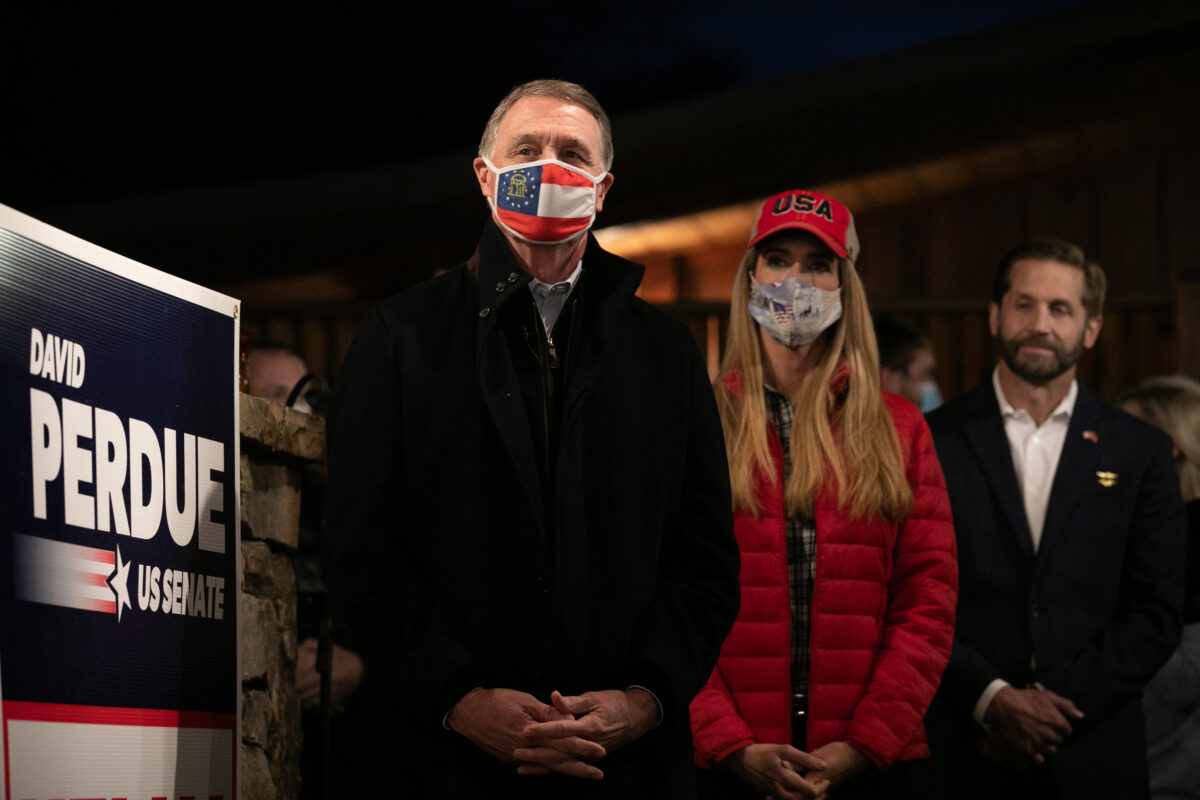 According to Georgia law, recounts require candidates to be within a 0.5 percent margin of their competitor. Ossoff has a lead of 0.6 percent, or 27,075 votes, in front of Perdue, and Warnock a lead of 1.2 percent, or 53,430 votes, in front of Loeffler.
Gabriel Sterling from Georgia Secretary of State Brad Raffensperger's office said Wednesday morning that he estimated there were less than 10,000 provisional ballots that still need to be counted, while about 14,000 military and overseas ballots were outstanding.
The latter can be counted as long as they arrive by Friday and postmarked by Tuesday, he said.
Ossoff and Warnock's victories mean that the vice president will hold the deciding vote in the Senate.
Zachary Stieber contributed to this report.