Australia's Suncorp Group has announced that it has accepted a $4.9 billion (US$4.02 billion) deal to take over its banking business from ANZ, one of the big-four lenders in the country.
The transaction represents $3.21 per share and is expected to yield net proceeds of $4.1 billion for Suncorp after deducting relevant transaction costs.
According to the deal's terms,  ANZ will pay a minimum fee of $50 million to use the Suncorp Bank brand for five years as it absorbs an additional $47 billion in home loans and $45 billion in deposits.
Both sides have set a target to complete the transaction in about 12 months. During the period, Suncorp Group will continue to operate its banking business.
After the deal was announced on July 18, trading in ANZ shares was suspended as the bank said it needed to raise about $3.5 billion to fund the takeover.
ANZ chief executive Shayne Elliott said the deal would allow the bank to increase its presence in Queensland, one of Australia's most significant regions.
"The acquisition of Suncorp Bank will be a cornerstone investment for ANZ and a vote of confidence in the future of Queensland," he said.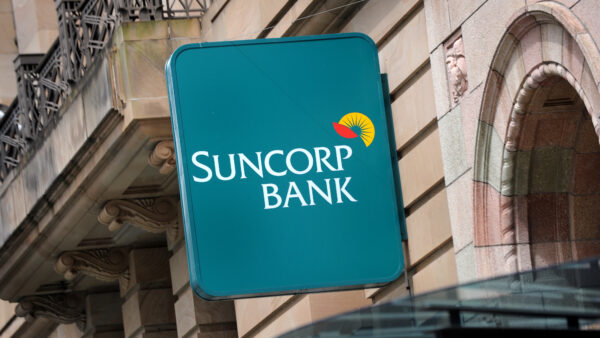 ANZ also said it would not lay off staff or change the number of Suncorp Bank branches in Queensland for three years after the transaction.
For the deal to be complete, it needs to receive approvals from the Australian Competition and Consumer Commission and Federal Treasurer Jim Chalmers.
In addition, the transaction does not include the takeover of Suncorp's insurance operations in Australia and New Zealand, and the current chief executive Clive van Horen will continue to lead the Suncorp banking arm.
Suncorp To Focus On Insurance Business
Suncorp, which owns many insurance brands, including AAMI, GIO and Shannons, said the sale of its banking business would strengthen its insurance operation.
"This proposal has been assessed through the lens of creating value for shareholders and, just as importantly, to ensure there is an alignment of purpose and values and positive outcomes for our people and customers," Suncorp chairwoman Christine McLoughlin said in a statement.
Furthermore, Suncorp Group CEO Steve Johnston said the company would be singularly focused on its insurance business to remain at the forefront, given the rapid change in customers' needs and the frequent occurrence of severe natural hazard events.
At the same time, he said the group had decided to sell Suncorp's banking arm after extensive analysis and consideration.
"By combining with a larger banking group, Suncorp Bank will be well positioned for the future," Johnston said.
"Customers will see benefits including access to a wider range of products and services, and career opportunities will be enhanced for our people."