Antonio Reynoso Wins NYC City Council District 34 Over Vito Lopez
September 10, 2013 11:37 pm Last Updated: September 11, 2013 1:11 pm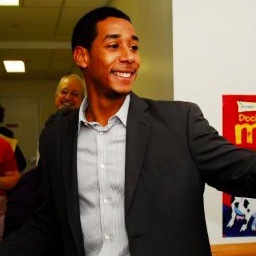 NEW YORK—Disgraced former state Assemblyman Vito Lopez has lost the Democratic Party primary for a City Council seat in Brooklyn's 34th District.
Lopez lost to Antonio Reynoso, the chief of staff for current office holder, Councilmember Diana Reyna. With just about all precincts reporting, Reynoso had 49 percent of the vote, to Lopez's 37 percent. Reyna is term-limited.
There was no Republican primary for the seat.
The once-powerful former boss of the Democratic Party machine in Brooklyn, Lopez resigned from the Legislature this year amid sexual harassment allegations.
He has been accused of groping, intimidating and trying to coerce women on his staff. He allegedly pushed his hand up a woman's thigh during an Atlantic City trip that investigators say had nothing to do with state business.
Lopez has denied sexually harassing anyone.
District 34 includes Williamsburg and parts of Bushwick, Brooklyn and Ridgewood, Queens.
Lopez told DecideNYC that he was running "to rebuild the middle class in my district and improve the economic situation that lower-income people are facing."
"My priorities include strengthening the quality of education, ensuring responsible economic development, and bringing more good-paying jobs to the area," he said.
The Associated Press contributed to this report.