An Antifa member will spend over a year in prison after pleading guilty to assault, a rare conviction for a person involved with the violent far-left group.
Antifa has become infamous for meeting its ideological opponents, which include a number of conservatives and others on the right, with physicality, including a number of instances of violence. Despite violence repeatedly being captured on video, the group often escapes repercussions because they wear masks, obscuring their faces and making it difficult for authorities to identify them if an arrest isn't immediately made.
In some cases where arrests were immediate, charges were later dropped or punishments were levied that didn't include jail time. In one of the most infamous cases, Eric Clanton, a former philosophy professor, bashed an opponent with a bike lock in Berkely, California on April 25, 2019. Clanton took a plea deal that saw him get three years of probation and avoid prison time.
In the latest case, 32-year-old David Campbell pleaded guilty to two counts of felony assault, according to court records. Three other charges were dropped in the plea deal.
Manhattan District Attorney Cy Vance's office told the New York Post that Campbell will be sentenced on Oct. 23 to 18 months in prison, the office said.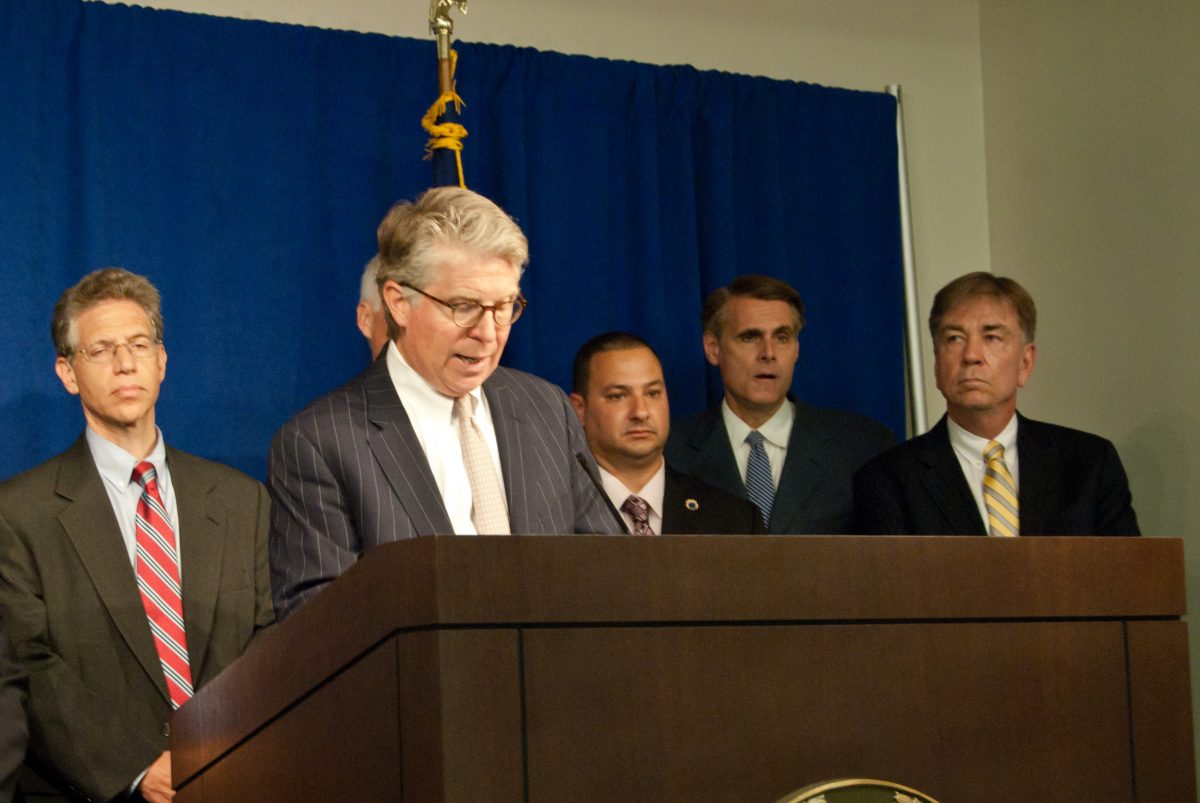 Campbell was arrested in January 2018 after allegedly punching a 56-year-old man in the head who was attending a gala celebrating the anniversary of President Donald Trump's inauguration in New York City.
"I saw him hit the old man," witness Ali Thomas told the New York Daily News at the time. "One hit. He swung hard. He hit him hard. The old man's head hit the curb."
Campbell was charged with strangulation, assault, criminal possession of a weapon, assault of a police officer, resisting arrest, loitering, and obstruction of government administration.
The victim was attending a gala celebrating the anniversary of President Donald Trump's inauguration. The gala was arranged by Mike Cernovich, a journalist and filmmaker.
Cernovich said on his website after the guilty plea was made public that "further legal action against those who incited this attack are now available, and more details will be announced soon."
"Cernovich will continue pursuing all available legal remedies against those who seek to harm others, and this recently guilty plea is only one of many criminal cases that have been brought against Cernovich's stalkers," he added.
In a statement to the post, Cernovich said: "When the Proud Boys got into a street fight with Antifa members, it was a nationwide story. The Mayor and AG tweeted about the street fight. When Antifa attacked a 56-year-old man, silence from the press."
"Now that the criminal case is closed, I will also be taking legal action against Mr. Campbell and his confederates. It is time to find out who is funding Antifa," he added.