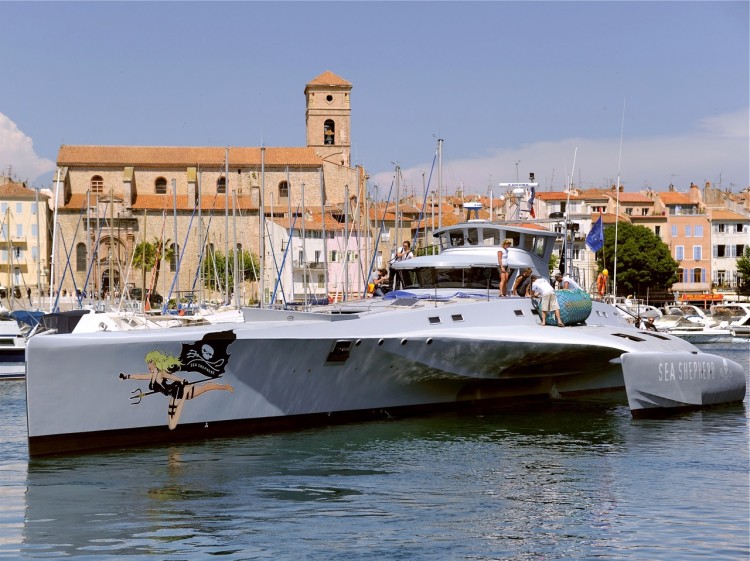 The whaling activist group Sea Shepherd said on Thursday that one of its ships was damaged severely by a rogue wave while in pursuit of a Japanese whale hunting ship.
Capt. Paul Watson, on his way to help, said that his ship is "fighting heavy seas to reach" the ship that was damaged by the rogue wave, located around 1,500 miles southwest of Western Australia. "It is expected to take 20 hours to reach the damaged vessel," reported Watson.
Sea Shepherd has made attempts for the past several years to disrupt Japan's highly controversial, seasonal whaling hunt. The Japanese government says that it is capturing and killing whales in the Antarctic Ocean for scientific purposes.
The damaged vessel Brigitte Bardot was in pursuit of the Japanese factory ship Nisshin Maru in 25-foot swells, when the rogue wave slammed into the side of the ship, cracking its hull.
"This is disappointing but these are hostile seas and we have always been prepared for situations like this," said Capt. Paul Watson in a statement.
Rogue waves, also known as freak waves, are massive and seemingly random surface waves that occur far out in the ocean. Some rogue waves have been recorded as large as 95 feet high, though most are around 25 feet.