Anti-Ketchup Vendor Charley Marcuse Fired; Views on Condiment Might be Reason
September 12, 2013 11:31 pm Last Updated: July 18, 2015 5:19 pm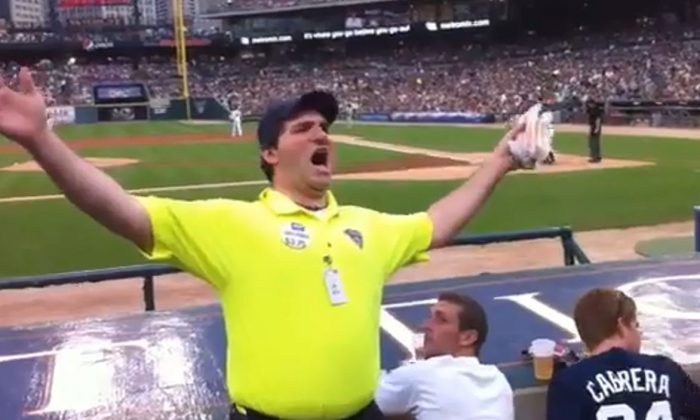 "Anti-ketchup" vendor Charley Marcuse, who famously sang at Comerica Park in Detroit, was fired recently.
"It's gonna be very weird. I'll sort of have the mentality as if they're away. So it'll be weird knowing they're here," Marcuse told the Detroit News.
He was fired last Friday. He started his job in 1999.
"It'll probably take a little while for it really to hit home," he said. "I hope that there's some way to come back."
Marcuse on Twitter and while working said that hot dogs should only have mustard and no ketchup, the News reported, pointing out that it might have been the reason for his dismissal.
"It was general employee conduct," he said, elaborating on the firing. "I've vended the same way for the past 15 years, so there's nothing new to any of this."
Marcuse also has his own condiment, Charley's Ballpark Mustard, sold in many Detroit-area stores. "Always remember: whenever you are at a grocery store or restaurant, ask for Charley's Ballpark Mustard," his website says.
He added that "they've asked me to have ketchup certainly," adding that "I do carry ketchup."
"Kids come up to me," added Marcuse, "and say, 'Hey, 10 years ago you taught me to just put mustard on a hot dog.'"