Australian student activist Drew Pavlou, known for his advocacy of human rights and criticism of the Chinese Communist Party (CCP), has revealed the parliamentary candidates of his newly-founded political party ahead of the 2022 federal elections.
The Drew Pavlou Democratic Alliance Party will run five candidates with connections to the Hong Kong, Tibetan, and Uyghur communities in Australia. They will run for senate and lower house seats, Pavlou announced on Wednesday at a launch party in Sydney's Hyde Park.
The 22-year-old made international headlines in July 2019 after Chinese thugs attacked him and others during a protest in support of democracy in Hong Kong, and against the CCP protest, on the University of Queensland campus.
After he failed to win a nomination from the Katter Australia Party to run against Senator Pauline Hanson for her seat, Pavlou decided to establish his own party, with one of the major policies being to stand up to "the increasingly totalitarian ambitions of the CCP" and protect human rights, according to the website.
"What sets us apart from parliament is we're multicultural and have authenticity," Pavlou said, adding that the candidates all had direct experience of being persecuted by the CCP.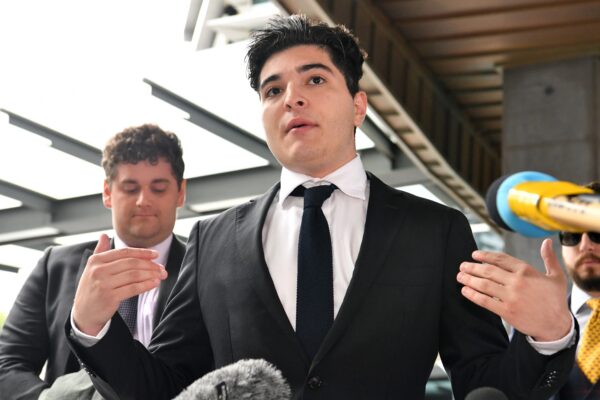 "Most politicians in parliament don't want to lose donors or trade with China … We have no big financial backers and don't take donations from people with known links to Chinese parties."
Pavlou himself, who's just returned to his studies at the University of Queensland following a six-month suspension, will run as a senate candidate in Queensland.
Max Mok, 21, the party's candidate for the seat of Chisholm in Victoria, is a Hong Kong pro-democracy activist. In the upcoming election, Mok will challenge Liberal Gladys Liu, an Australian-Chinese who was involved in a political scandal over her previous ties to organisations linked to Beijing.
Mok has said that Liu is not able to fully represent Chinese Australians who immigrated from Mainland China after the Tiananmen Square Massacre, nor does she represent Chinese communities from Hong Kong and Taiwan.
"The Chinese community is multifaceted. In fact, Liu can only represent a small minority or some factions that are more pro-Beijing. I don't think this is a comprehensive representation," he told Sarah Liang, the host of The Epoch Times' Cantonese-language program Precious Dialogues.
Mok said running for the Australian Parliament, and Hong Kong's [pro-democracy] movement are not the same issue, considering that Australian parties are supposed to be Australia's problems, but the two contain the same spirit to some extent.
"Even apart from being a Hong Konger, as an Australian, the infiltration of the CCP in the Australian parliament is not acceptable," he said. "We 2,000 Australian citizens are all anti-CCP. That's why we want to be a party member [of the Drew Pavlou Democratic Alliance Party]."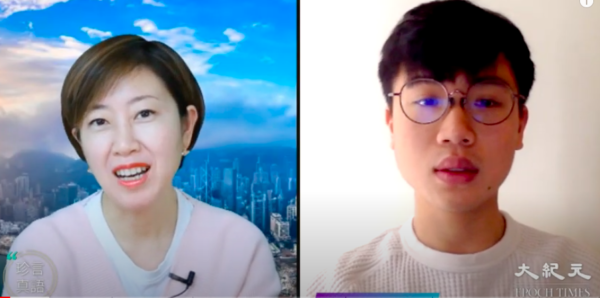 Adila Yarmuhammad, 21, and Inty Elham, 27, are both Uyghur Australians who escaped potential persecution from the CCP. Yarmuhammad is running for a South Australian (SA) senate seat, and Elham is running for the SA seat of Sturt in the House of Representatives.
Kyinzom Dhongdue, 43, a Tibetan Australian and human rights campaigner for nearly 15 years, is running for a New South Wales (NSW) seat.
Dhongdue said she was aware that she was the eldest in the group but was attracted to the team because the young people gave her hope.
"They are smart, and they are compassionate, and they know how to deal with all our crises of our time," Dhongdue told ABC.
"I am running with them to make sure the voices from all Australians are heard and, also, for our parliament to work it has to truly represent the people of Australia."
The alliance has already attracted attention in Queensland after Pavlou disclosed on social media that a billboard company would not to run their advertising in support of the diplomatic boycott of the Beijing Olympic Games.
Other policies of the party include investing in renewables and "green manufacturing," tackling poverty and homelessness, and establishing a federal anti-corruption watchdog.