Ant Farmer in Dalian Kills Himself–One of Many
April 5, 2008 12:00 am Last Updated: April 5, 2008 12:00 am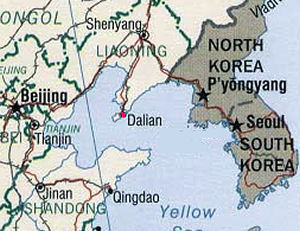 Mr. Wang Weihua, an ant farmer from Pulandian City, Dalian, Liaoning Province, killed himself by standing in front of a train at 9 a.m. on March 31. Mr. Wang was a franchisee of the ant farm brand "Yilishen." After his enterprise went bankrupt, the government forced him to sign an agreement on how much he could receive as a buyout for his failed business. Wang had a mental breakdown and decided to commit suicide.
Wang's family buried him quickly. Prior to Wang's death, Wang's wife was already suffering from a breakdown. After hearing Wang's sad news, she could not even rise from her bed.
Insiders say that while offering consolation to Wang's family, the local government is also pressuring and warning them against disclosing too many details related to Wang's death.
Wang's family members told The Epoch Times that they felt very sad and didn't want to talk about the death anymore. They only said that Wang began breeding ants in 2006. He was 62 years old this year and had a competitive personality. Even though there was no social welfare in rural China, he still used all his savings and borrowed money from relatives to run the franchise.
Another relative of Wang's said that on the morning of March 31, Wang said he wanted to take a walk alone. No one suspected that he was going to commit suicide. When his family arrived on the scene, Wang was already dead. The police quickly cleaned up the site and took away his body.
A relative of Wang's said that he himself had invested 70,000 yuan in the failed venture, and according to the government's buyout plan, he could only get 5,000 yuan back. He didn't know how much of Wang's retirement was invested in the ant farm. However, farmers generally don't have much savings. The reason why so many farmers put money in the ant farming industry was because they believed the government's promotion of it.
The government's buyout plan forced the farmers to sign a contract, which dictates that only a small number of farmers will receive a small amount of money, some will receive nothing, and some will owe money. Wang grew hopeless when he saw that he could only get back a very small amount of money.
Phone calls to the Pulandian municipal government, Yangshufang Township Director's Office, Yangshufang Township Communist Party Secretary's office, and the Qingshuihe Village Secretary Chen's office went unanswered.
Many Commit Suicide
Another farmer told The Epoch Times that there was no accurate count on how many ant farmers in Liaoning Province have committed suicide. A few days ago, another farmer from Liaoyang was said to have killed himself. The police usually lock down the area when a suicide occurred. The body was soon taken away and the person's residential records removed. The Public Security Bureau of Liaoning Province should have an accurate count on suicides.
Another farmer said that Ms. Sun Ping, also a farmer in Pulandian City, Dalian, was detained at the Pulandian City Detention Center because she often gathered with other farmers to discuss the government's buyout. It is said that she may be detained until after the Olympic Games in August.