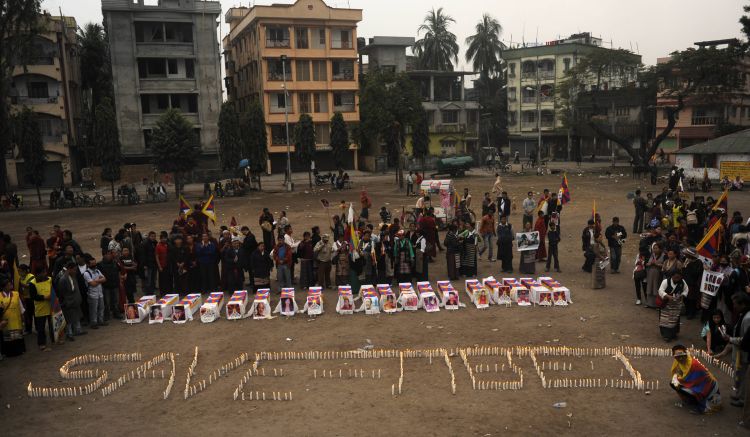 Another Tibetan man set himself on fire late on Wednesday in western China to protest against government oppression and occupation, a report said.
The London-based International Campaign for Tibet the Tibetan man "set himself on fire at a primary school early in the evening" in the town of Ngaba in Sichuan province, citing exiled Buddhist monks who were familiar with the situation.
The monks said that the man may have also been a monk but they could not give his name or where he was from, the rights group said. Police detained him and two monks nearby, but it is unclear if he is still alive.
The two monks familiar with the situation, Losang Yeshe and Kanyag Tsering, confirmed with Radio Free Asia that he was taken away with two others.
"This self-immolation took place in the evening, when the security forces had considerably withdrawn from the scene," Tsering told RFA. He said that China had built up its police presence in Ngaba in recent days due to a planned global protest.
"The scene of the self-immolation protest was not in a public gathering square. It was in a little secluded area," he added.
Since March 2009, 21 Tibetans have set themselves on fire to protest the regime's treatment of Tibetans. Many have been monks or former monks.
The Epoch Times publishes in 35 countries and in 19 languages. Subscribe to our e-newsletter.