A former assistant coach at the University of Southern California (USC) and a former senior executive are the latest people to plead guilty to charges in connection with bribery and fraud relating to the college admissions scandal.
Former coach Laura Janke, 36, and parent Toby MacFarlane, 56, are among the 50 who were charged in earlier in the year with conspiring with William "Rick" Singer, 58, in a scam that allowed wealthy parents to cheat and use bribes to help secure spots for their children at well-known universities like Yale, Georgetown, and USC, according to the Justice Department.
#BREAKING: Two defendants in #CollegeAdmissionsScandal to plead guilty https://t.co/HKhg2Yw6k1

— U.S. Attorney MA (@DMAnews1) April 23, 2019
Updates regarding all of the defendants charged in the #CollegeAdmissionsScandal available here: https://t.co/gkLihTY7ep

— U.S. Attorney MA (@DMAnews1) April 8, 2019
Janke, a former assistant coach for women's soccer whose role was to create fake athletic profiles for the children, pleaded guilty (pdf) to conspiracy to commit racketeering. She also agreed to cooperate with the government's investigation and testify at trial if needed.
Meanwhile, MacFarlane, a former senior executive at a title insurance company, pleaded guilty (pdf) to one count of conspiracy to commit mail fraud and honest services mail fraud for paying $450,000 to facilitate the admission of his children to USC as athletic recruits, according to court documents (pdf).
The charge of racketeering conspiracy attracts a sentence of no greater than 20 years in prison, while the charge of conspiracy to commit mail fraud and honest services mail fraud provides for a maximum sentence of 20 years in prison, the Justice Department said.
Prosecutors alleged that Singer emailed a high school transcript and college exam scores belonging to MacFarlane's daughter to Janke in October 2013 and another defendant. Singer, through one of his purported charitable organizations, then allegedly wired $50,000 to a private soccer club controlled by Janke and the other defendant.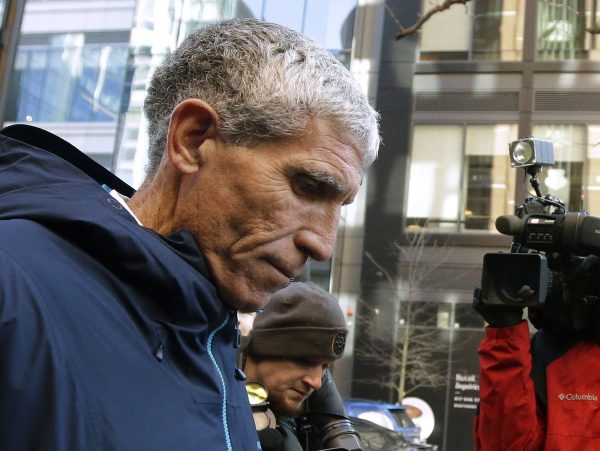 Janke was then accused of creating a falsified soccer profile for MacFarlane's daughter, falsely describing her as a "US Club Soccer All American" in high school, and she was subsequently accepted to USC as a soccer recruit in March 2014.
Following his daughter's acceptance, MacFarlane paid $200,000 to Edge College & Career Network LLC—a for-profit college counseling and preparing business that Singer ran—with "Real Estate Consulting & Analysis" written in the memo line. Singer then paid half of that payment to the soccer club Janke partly controlled.
A similar set of events occurred in 2016 to ensure MacFarlane's son was admitted to USC, the Justice Department said. In November that year, Singer allegedly directed Janke to create a falsified basketball profile for the former executive's son. Singer then allegedly emailed the profile to a USC administrator and MacFarlane's son received a conditional acceptance as a student-athlete.
Several months later in 2017, MacFarlane sent a $50,000 check to USC Athletics, and the following month USC mailed MacFarlane's son a formal acceptance letter. Then in April that year, MacFarlane sent a $200,000 check to Singer's supposed charitable organization with "Real Estate Consulting" written in the memo line.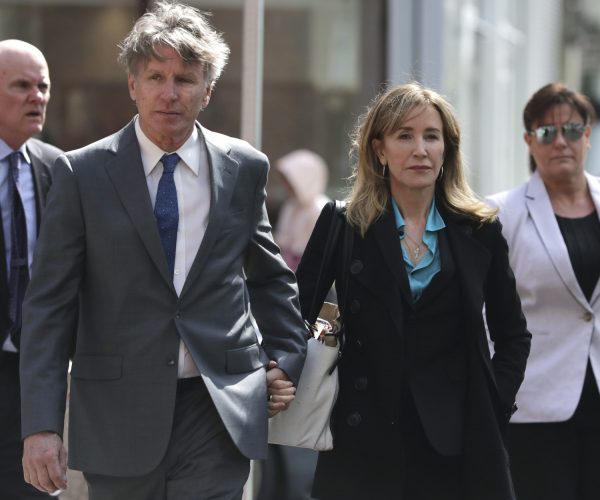 Along with Janke and MacFarlane, several prominent defendants have pleaded guilty to the scam, including "Desperate Housewives" actress Felicity Huffman.
Meanwhile, actress Lori Loughlin and her husband Mossimo Giannulli pleaded not guilty to the charges of money laundering and mail fraud on April 15. The couple allegedly paid a fraudulent nonprofit run by Singer $500,000 to get their daughters, YouTube star Olivia Jade, 19, and Isabella into USC, while allegedly lying about the athletic ability of their children.