A California woman who once identified as transgender and had both of her healthy breasts removed when she was 13 years old is taking legal action against the doctors and medical provider who performed or approved the surgery.
The Dhillon Law Group and LiMandri & Jonna LLP, in conjunction with the Center for American Liberty, sent a letter of intent (pdf) on March 15 to sue the Permanente Medical Group, Inc., Kaiser Foundation Hospitals, and doctors who performed, supervised, and advised transgender hormone therapy and surgical intervention, including "top surgery."
The Central Valley woman, now 18, goes by the pseudonym Layla Jane in the case.
At a Detransition Awareness Day rally on the steps of the state Capitol in Sacramento earlier this month, Jane and other detransitioners, including Chloe Cole, denounced California's "gender-affirming care" policies that Jane says fast-track minors toward puberty blockers, cross-sex hormones, and gender transition surgeries.
A detransitioner is someone who has either socially or medically transitioned their gender, but later regretted the decision and re-embraced their birth gender.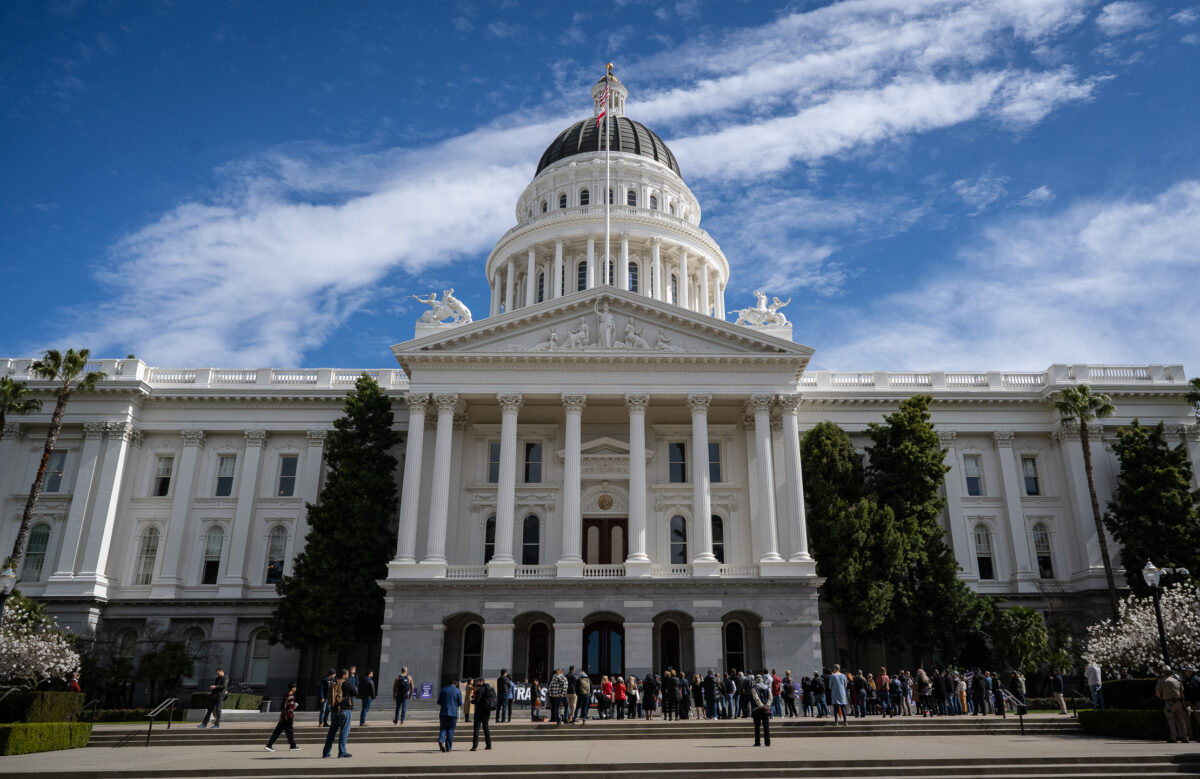 Cole, who had a double mastectomy when she was 15, is currently suing Kaiser Permanente in a similar case filed in San Joaquin County Superior Court about a month ago.
"Many people have already seen Chloe Cole's story and the emotional and physical damage she had to go through at the hands of 'medical professionals.' I'm ready to announce that these so-called professionals did the exact same thing to me, but at an even younger age," Jane said in a statement.
"These are decisions I will have to live with for the rest of my life. I'm ready to join the growing group of detransitioners so that no other child has to go through the torment I went through at the hands of doctors I should have been able to trust."
Mental Health Struggles
Jane told The Epoch Times she regrets the decision she made as a minor with parental consent to take puberty blockers and testosterone and proceed with gender transition surgery. She said she had other issues that should have been addressed at the time.
As a child and throughout most of her teen years, Jane struggled with her weight. It fluctuated, but at times, she was "definitely obese," she said.
Jane was suicidal and cut her wrists. She suffered from anxiety and depression, social anxiety, body dysmorphia, eating disorders, and was bullied. She was confused about her gender from a young age, and by the time she reached puberty at 9 years old, her mental health took a turn for the worse.
"I had a lot of body image issues, and this manifested into gender dysphoria," she said. "And nobody—none of my doctors—tried anything to make me comfortable in my body, or meaningfully pushed back or asked questions; they only affirmed."
After seeing a local counselor, Jane was referred to a gender clinic in Oakland, California, where she was prescribed puberty blockers and, about six months later, testosterone.
At school, some of her peers called her Kyle and used her preferred male pronouns.
"Teachers heard about this, but they couldn't tell my parents. They kind of just stayed out of it," she said.
But, during a conference, teachers told Jane's parents there was something they should ask her about.
"They didn't say exactly what, and just left it at that," she said.
Jane later mentioned the conference to bridge the conversation with her parents and tell them she wanted to transition her gender to male. She was 11.
Her parents were concerned but accepting of her transition, she said.
"They didn't know a whole ton about the trans issue … but they're very pro, like, gay marriage and all that … so they thought it was the right thing to do," she said.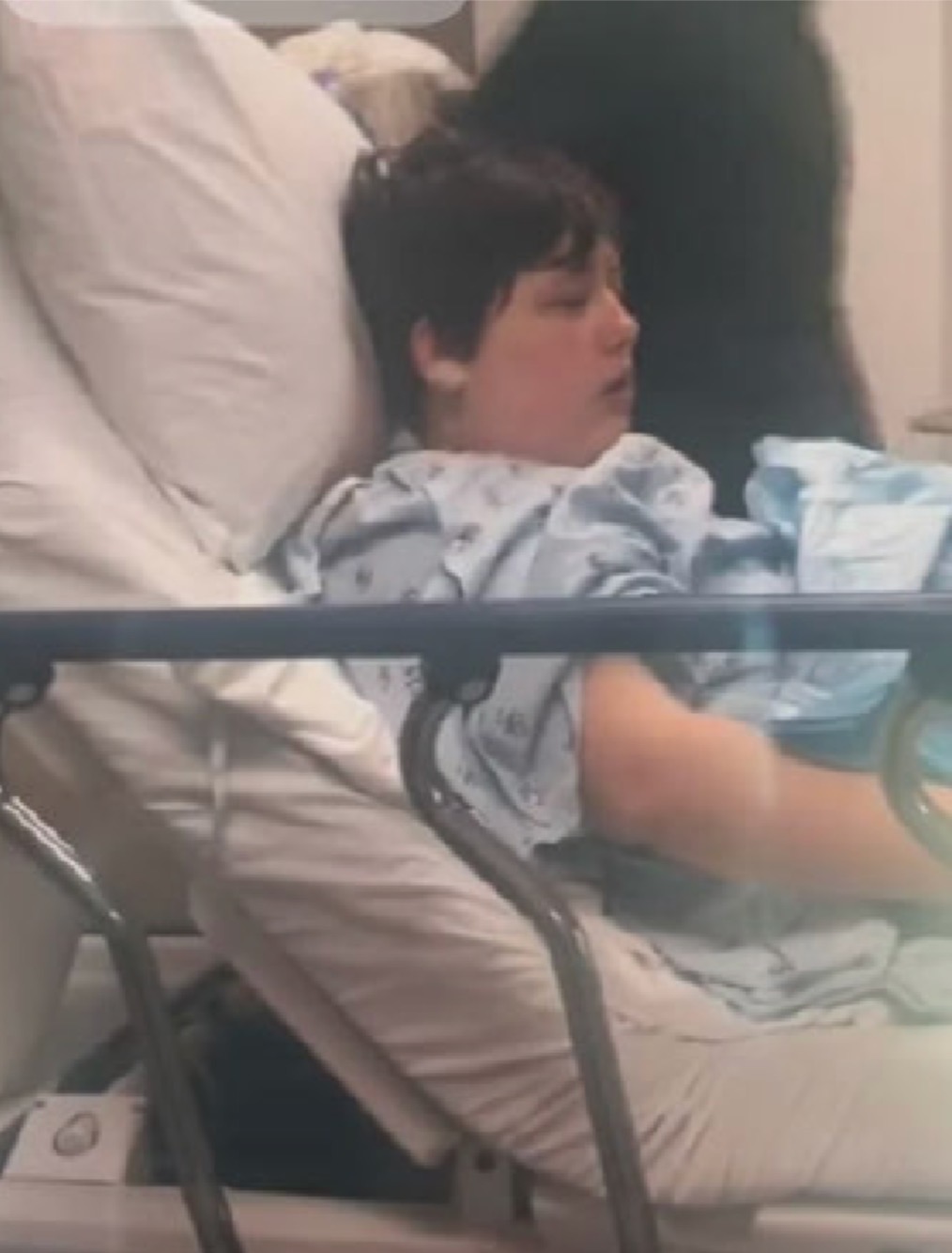 Aftermath
The surgery didn't help her to feel better about herself or her body, Jane said.
"It has really distorted how I see myself," she said.
She has also suffered nerve damage and loss of sensation that leaves her feeling like she has an itch she can't scratch, she said.
"I don't know how to explain it any better than that," she said. "It's really uncomfortable."
Jesse Franklin Murdock, one of Jane's attorneys with Dhillon Law Group, said he expects a medical practice lawsuit will be filed and the case will go to court.
"Under California law … before you can pursue a medical malpractice lawsuit, you need to first give the medical providers notice of the claims, and then there is a 90-day notice period," he said.
According to the letter, Jane has suffered permanent mutilation to her body and other damages, such as more masculine features and body shape, a lower voice, increased facial and body hair, lost healthy breast organs, and improperly developed sexual organs. She now faces an increased risk of infertility.
Jane's attorneys are seeking punitive damages in the millions of dollars and have accused Kaiser Permanente and doctors of gross negligence and "fraudulent informed consent."
According to the letter, Jane's medical providers "grossly and recklessly breached the standard of care" and failed to adequately assess and treat her "complex array of mental health symptoms."
Her legal team also accused Kaiser Permanente and doctors of coercing Jane and her parents with the threat of suicide and false information.
"This so-called 'treatment' of Layla by her providers represents a despicable, failed medical experiment that grossly breached the standard of care," the letter states.
Kaiser Permanente didn't respond to a request for comment.
'A Lot Happier'
Jane stopped injecting testosterone into her body in mid-2021.
Today, she dresses "much more femininely," and is in a relationship with a man, she said.
"Since I've been detransitioning, I've definitely been a lot happier," she said. "My mental health is starting to make an upturn. I'm making major strides in my social anxiety."
Jane now feels confident enough to go out in public and shop in stores.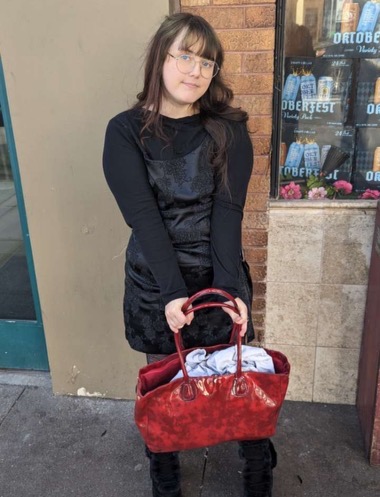 "I have a job and stuff. That's not something I would have been able to do [during] my transition at the worst of my mental health … while I was on testosterone," she said. "It hasn't been without its challenges. It has been tough trying to relearn how to be a girl on my own … especially living as a male and missing out on a lot of teenage girl things."
Because of bullying, Jane was homeschooled since the seventh grade and has since graduated from high school.
She cautioned other teens to "slow down" and check their mental health before rushing into gender transition treatments or surgeries.
"Transitioning earlier is not going to answer ensure a better or more passable transition," she said. "I'm hoping that other doctors slow down on this, and … just do a comprehensive check on the mental health care. Make sure there are follow-ups so that this doesn't happen. It's not that I want less trans people; I want less detransitioners."
Jane said it's concerning that she was able to "get such a life-altering surgery at such a young age," although she wasn't old enough to legally smoke drink, drive, vote, or get a tattoo.
When she was 18, she did get a tattoo on her shoulder.
"More people told me I might regret this tattoo at 18 than a double mastectomy," she said.