Sen. Cory Booker (D-N.J.) announced Jan. 13 that he's suspending his presidential bid, saying he no longer sees the possibility of receiving the Democratic nomination.
"It's with a full heart that I share this news—I've made the decision to suspend my campaign for president," Booker said in a press release.
"Our campaign has reached the point where we need more money to scale up and continue building a campaign that can win—money we don't have, and money that is harder to raise because I won't be on the next debate stage and because the urgent business of impeachment will rightly be keeping me in Washington."
Booker, who was the mayor of Newark before becoming New Jersey's senator, said in a press release that he would stop his presidential campaign if there was no "path to victory."
After suspending his bid, Booker said he will now focus on supporting the eventual Democratic nominee for president.
"We may have not reached our ultimate goal, but over the last year, I've had the pleasure of meeting so many incredible, inspiring, engaged people all over this country, and I am more confident now than ever that together we will rise," he wrote in his statement.
"We never backed down from our commitment to being a campaign powered by the people. I'm so grateful to the supporters who invested time, money, and resources into building this organization. I'm forever indebted to you and your activism," Booker said.
Booker's campaign has struggled with fundraising over the past few months. In September, he published a note speaking about his campaign's finances, saying he needed to raise $1.7 million in 10 days.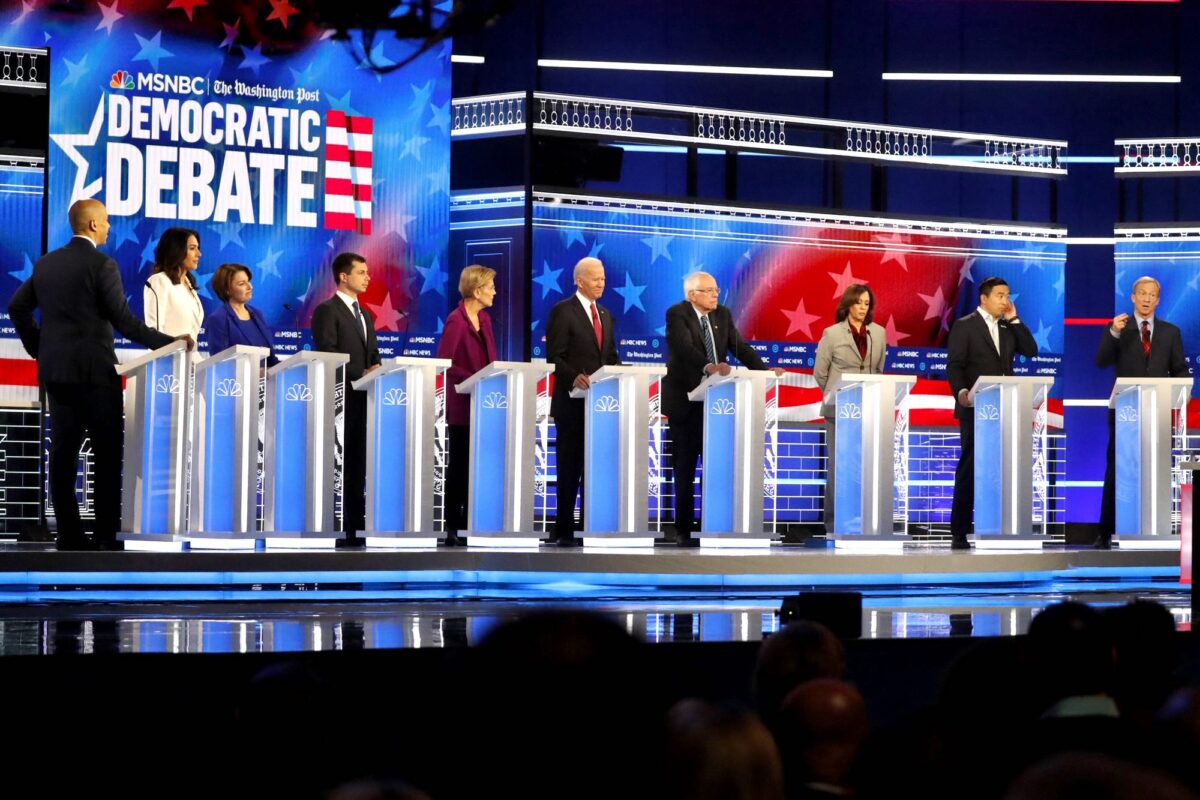 "Without a fundraising surge to close out this quarter, we do not see a legitimate long-term path forward," campaign manager Addisu Demissie said at the time.
According to RealClearPolitics, his national average polling numbers have hovered at around 2 percent. Booker didn't qualify for the December or January debates.
Booker is the third Democrat to end his campaign this month. It comes on the heels of campaign suspensions by author Marianne Williamson and former Obama administration cabinet secretary Julian Castro. After dropping out, Castro endorsed Sen. Elizabeth Warren (D-Mass.) for the nomination.
"I stayed in the race to take advantage of every possible opportunity to share our message. With caucuses and primaries now about to begin, however, we will not be able to garner enough votes in the election to elevate our conversation any more than it is now," Williamson, 67, wrote in a message to her supporters on Jan. 10.