This year hasn't even made it out of the first month and it's shaping up to be a wonderful time for film. Between Anne Hathaway confirming The Princess Diaries 3 is being made and scoring a lead role in the upcoming The Witches reboot, maybe she'll be a front runner for best actress in next year's Academy Awards.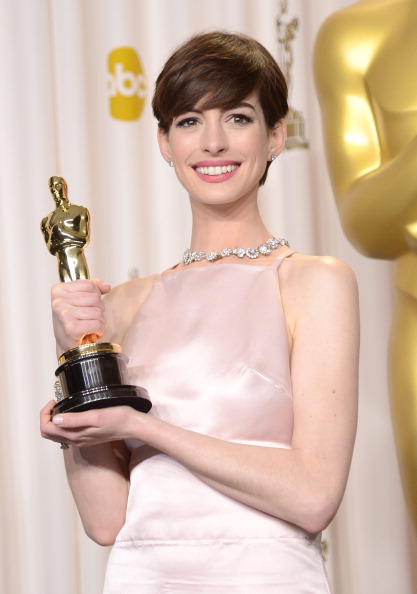 Hathaway recently appeared on Watch What Happens Live, a daily talk show hosted by Andy Cohen with a small studio audience and a questions line where viewers can dial in and ask their favorite A-list celebs what they've got going on.
On this episode, a viewer called in to get some clarification directly from Hathaway on The Princess Diaries author, Meg Cabot, claiming a script's been made for a third movie. Anne replied: "I want to do it. Julie [Andrews] wants to do it. Debra Martin Chase, our producer, wants to do it. We all really want it to happen."
Yes, you read that correct—Dame Julie Andrews, who played Clarisse Renaldi, Mia Thermopolis's grandmother and the queen of Genovia, in the first two movies is game for stepping back into those now-15-year-old shoes once again.
She continues with: "It's just [that] we don't want to unless it's perfect because we love it just as much as you guys love it. It's as important to us as it is to you, and we don't want to deliver anything until it's ready, but we're working on it."
On this day in 2004, the royal event of a generation took place! 👸 Happy Anniversary to The Princess Diaries 2: Royal Engagement!
The Princess Diaries 2: Royal Engagement came out in 2004 and was well received by fans of the original The Princess Diaries, as the two cleared an astronomical $287,406,209 at the box office. With an average of over $143 million dollars per flick, not producing a third seems like a non-option.
No mention of a release date at this time, but if production were to begin this year, Hathaway might need to invest in a body double to help carry her morbidly obese workload.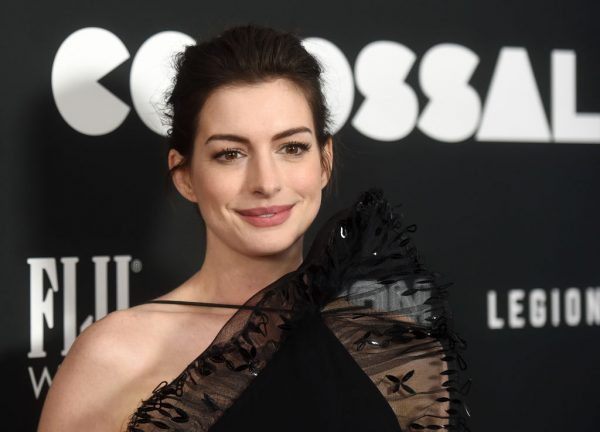 The 36-year-old is currently shooting an unnamed DuPont movie at Participant, and Hathaway and the Warner brothers are still riding their wave of success with "Ocean's 8."
She can next be seen in the thriller "Serenity" and the comedy "The Hustle," and she has reportedly finished production on Netflix's upcoming drama "The Last Thing He Wanted."
That's a lot of screentime. Best of luck to Hathaway and The Princess Diaries team in your upcoming project!
See the reveal down below: