An animal rights group known for its antagonistic campaigns is under fire for criticizing wildlife TV personality Steve Irvin, who was killed by a stingray 12 years ago—on what would have been his birthday.
People for the Ethical Treatment of Animals (PETA) accused him of  "harassing" the stingray that killed him, as they lashed out at Google for commemorating his life with a "dangerous, fawning message."
Their message, sent out on Twitter, didn't go down well, with the vast majority of people leaping to the defense of Irwin.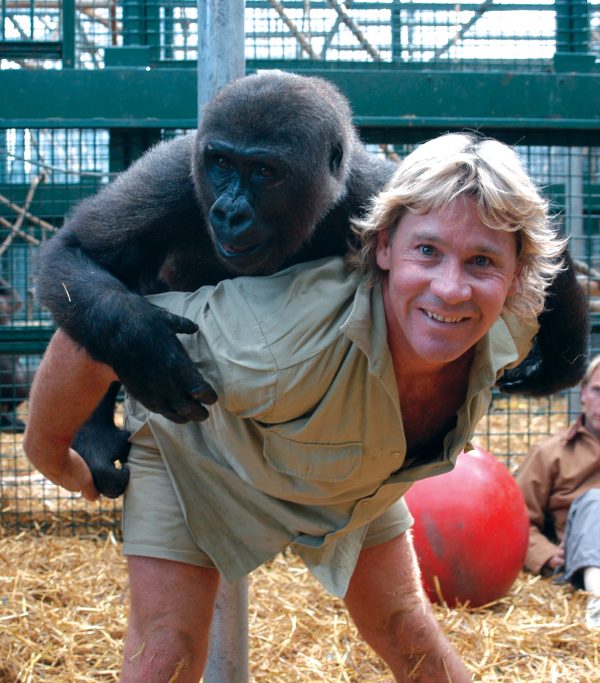 Google Doodle is a temporary alteration of the logo on Google's homepages that commemorates all manner of things: holidays, events, achievements—and people.
On Feb. 22, Google Doodle presented a cartoon storyboard commemorating the life of Irwin, an Australian zookeeper, conservationist, and wildlife expert who found worldwide fame with his incorrigible positivity, fearlessness, and catch-phrase of "Crikey!"
#SteveIrwin was killed while harassing a ray; he dangled his baby while feeding a crocodile & wrestled wild animals who were minding their own business. Today's #GoogleDoodle sends a dangerous, fawning message. Wild animals are entitled to be left alone in their natural habitats. https://t.co/9JfJiBhGLw

— PETA (@peta) February 22, 2019
PETA President Ingrid Newkirk said in a statement: "PETA must ask who commissioned these dangerous, hagiographic cartoons of a man who died while harassing a stingray, dangled his baby while feeding a crocodile, and 'wrestled' wild animals who were minding their own business."
Crikey! Today's #GoogleDoodle in Australia, NZ and around the world celebrates Steve Irwin and his legacy. Follow Steve's journey as a zookeeper, conservationist and father → https://t.co/JfT7Kc5SIN @AustraliaZoo 🐊❤ pic.twitter.com/qJZ3RRkbne

— Google Australia NZ (@googledownunder) February 21, 2019
"This fawning, ignorant tribute is a slap in the face to the vast majority of people who acknowledge that wild animals are entitled to be left alone in their natural habitats."
Similar messages were sent out via Twitter.
Irwin was killed by when a stingray sunk its poisonous barb into his chest while filming at the great barrier reef on Sept. 4, 2006.
'Rage Marketing'
His conservation work has continued in the hands of his two children and his wife, Terri Irwin, who thanked Google for the tribute.
Many accused Peta of callously stirring up controversy to raise their profile.
"You knew that by dragging a beloved dead man's name through the mud, you'd get more eyes and clicks on your brand," wrote one person. "Ya know what you're doing. Rage marketing works."
The tactic didn't go down well with many in Australia, where Irvin is something of a national hero.
"On behalf of the entirety of Australia," wrote one Twitter user. "I officially declare war against the organization of PETA for slandering the name of a beloved Australian icon."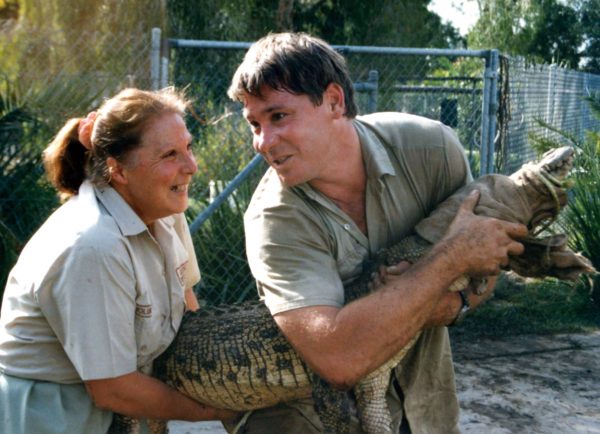 Other people defended Irwin's reputation as an animal-loving conservationist."Steve Irwin did more to teach the world to love animals than any of your condescending condemnations ever have. He was a great man, father, and friend of wildlife."
Steve Irwin has done more to save animals than they ever could pic.twitter.com/cCFG6mNfH8

— Jon Leach (@jonleach18) February 23, 2019
PETA have killed more than 36,000 animals since 1998, but pretend to care about animals for attention and then they try to talk shit on Steve Irwin who actually actually cared about animals.

— iNabber (@iNabberTV) February 23, 2019
PETA: Steve Irwin' got what he deserved
Also PETA: literally kills innocent animals pic.twitter.com/jXnFMTbkeA

— im 6'3 n stuffs (@Mikeiswhite3) February 23, 2019
Irwin grew up with a love for wildlife, especially reptiles. His family opened a reptile park when he was eight.
"He caught his first venomous snake (a Common Brown) at the tender age of six and would often arrive late to school after convincing his mother to pull over so he could rescue a lizard off the road," according to the biography at Australia Zoo. 
"By the time he was nine-years-old, Steve was helping catch small problem crocodiles hanging, around boat ramps, by jumping on them in the water and wrestling them back into the dinghy. He always had an uncanny sixth sense when it came to wildlife and spent his life honing that skill."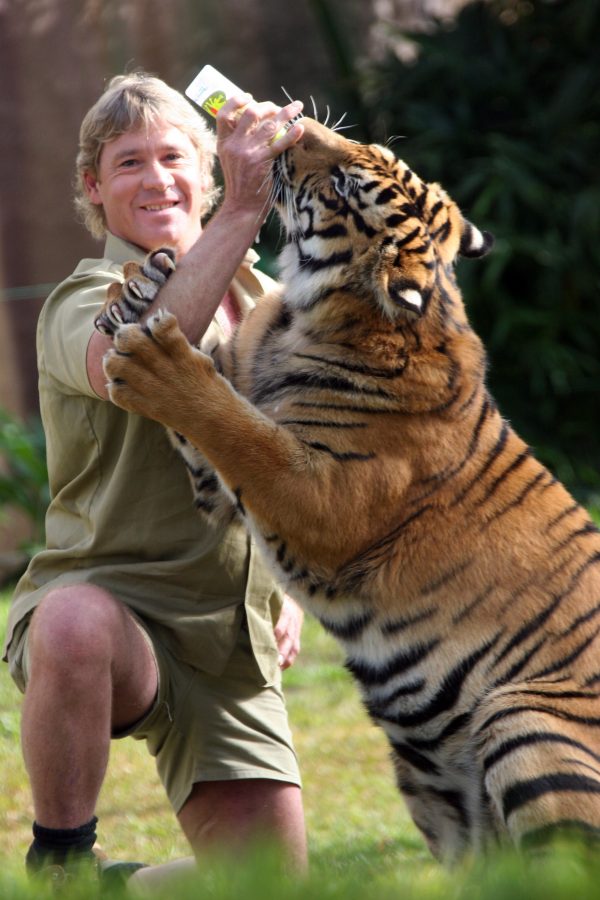 Steve took over managing the family-run park in 1991, renaming it Australia Zoo in 1998. 
In 1992, he shot a one-off documentary that was so popular it spawned a series called "The Crocodile Hunter," which became an international hit.
in honor of steve irwin's birthday I decided to post this video, it's a little old but still pic.twitter.com/8q43DsCLGs

— new patek on my sadness (@TheDogsOfSpace) February 23, 2019
He was Awarded the Australian Government Centenary Medal for "service to global conservation and Australian tourism" in 2001.
In 2018 he posthumously received a star on the Hollywood Walk of Fame.