Angry Merchants Disrupt Leading Online Retailer in China
October 14, 2011 5:56 pm Last Updated: October 1, 2015 3:22 pm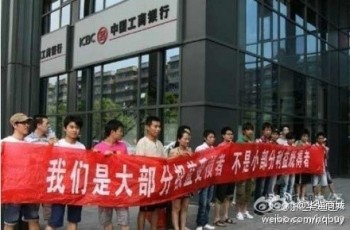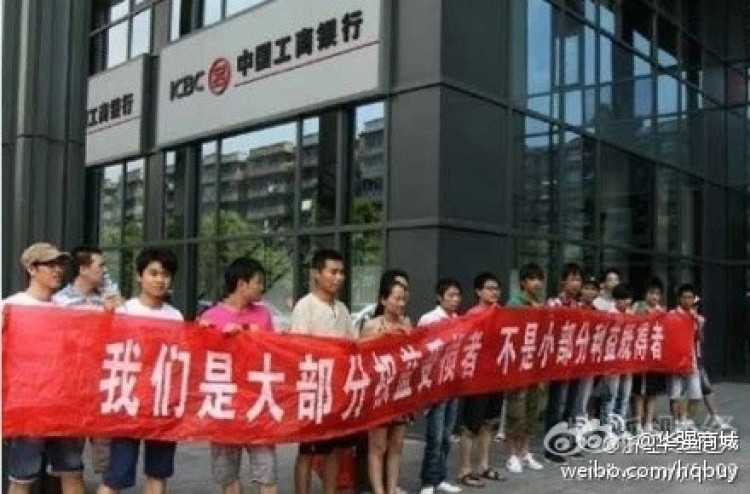 After coming to dominate business-to-consumer online retail in China, the firm Taobao is now dramatically hiking the fees charged to the businesses that use its platform. Medium and small-size merchants feel that Taobao is abandoning them after they provided important early support for the firm and have organized to protest, complain, and disrupt Taobao's business.
Taobao was launched by the China-based Alibaba online retailer in 2003 after the U.S.-based eBay purchased what was at the time China's largest online auctioneer. Taobao offered free listings to sellers and online tools that better enabled communications between merchants and local consumers.
Within two years Taobao became the market leader, and in 2006, eBay shut down its China site.
On Oct. 10, Taobao announced five and ten-fold increases in annual service fees for business, currently US$945. In addition, the breach of contract deposit was raised from US$1,567 to as high as US$20,000.
Many of the smaller merchants complained that the new fees are unduly burdensome because they have invested significant capital in opening online shops. Some have acquired valuable inventory while others would be facing bankruptcy or store closure if they have to pay the new fees.
On Oct. 11, medium and small sellers organized a chat room group to defend their businesses using two methods: They would buy large quantities of products and promptly return them, since Taobao provides a seven-day-no-question-asked exchange or refund period. And they would file complaints online about bad service.
Across-the-board actions of this sort have since been directed periodically against large Taobao-affiliated stores, causing store shutdowns or emptying of the shelves.
The actions taken to punish Taobao have struck a chord among vendors. Membership of the chat room group has increased in two days from 3,000 to 52,000.
Since Oct. 12, hundreds have protested outside the headquarters of Taobao in Hangzhou City in Zhejiang Province in eastern China, calling for the cancellation of what they see as excessive fees.
"I am not satisfied; I want the original fees restored. What right does Taobao have to raise fees on such short notice? What is the legal basis? Where is the legal guarantee for the money we've already given?" said a recent college graduate.
Mr. Zhang, a store owner, said that Taobao relied on the support of many small sellers to grow and develop. "But now that large enterprises and businessmen have come here scrounging for money, Taobao is ungrateful, and has abandoned us small sellers. This is an unjust act."
A Taobao seller in Beijing, Zhou Lei, wrote online: "Taobao can only have the success it enjoys today because of the little retailers' support. When it makes policy changes it should consider these small sellers."
Another small merchant made clear the group's goal: "Our aim is not to force Taobao to lose money, but we only hope that it can make a fair, equal, and beneficial policy, enabling Taobao to profit while the citizens can also earn some money. That way, everyone will survive."
Taobao has responded to the merchants with a tough attitude, claiming that it would not change its new policy. Guangzhou Daily reported that Taobao released a public statement saying: "This attack was started by a group called 'Taobao Small Shops.' They are deliberately manipulating the website in an attempt to force Taobao to renew and adjust the recently released 2012 policy."
Taobao has called these measures "internet violence" and has reported the group's actions to the police.
On the afternoon of Oct. 12, Taobao's CEO, Zhang Yong, said in a phone conference that they will "not compromise," nor will they modify the policies. Taobao will not make adjustments to consumer fees, especially in the short term.
A majority of citizens support the activist small sellers, an online survey has found.
Renren.com initiated a poll on this situation and received a total of 7,299,732 votes. The two choices were: "survival is not easy," (supporting the smaller merchants) and "earning profits is key" (supporting Taobao). The votes in favor of the small merchants totaled 7,131,630, or 97.7 percent but only 0.3 percent, or 20, 800 votes, supported Ma Yuen and Taobao.
Read the original Chinese article.