WASHINGTON—A mother whose child was killed by an illegal alien has hit back at Sen. Elizabeth Warren's comments about border security, in a CNN interview on Aug. 22.
"Elizabeth Warren is something else. Her statement was ridiculous," said Michelle Root, whose 21-year-old daughter, Sarah, was killed by an illegal alien on the night of her college graduation in Nebraska, on Jan. 31, 2016.
In the CNN interview, Warren (D-Mass.) was asked to comment on whether immigration laws should be strengthened so that people like the illegal alien who allegedly killed Iowa student Mollie Tibbetts are not in the country.
"I'm so sorry for the family here and I know this is hard—not only for the family, but for the people in her community, the people throughout Iowa," Warren said. "But one of the things we have to remember is we need an immigration system that is effective; that focuses on where real problems are."

Warren went on to talk about the temporary separation of families at the southwest border—children and adults who were separated if they crossed the border illegally or if immigration officials deemed the adult a threat to the child or could not establish a familial relationship.
"I think we need immigration laws that focus on people who pose a real threat, and I don't think mommas and babies are the place that we should be spending our resources," Warren said. "Separating a momma from a baby does not make this country safer."
Root said Warren's comments were "unbelievable."
"She should have more compassion for American citizens that have lost their lives to these illegals that she has chosen to protect," Root said. "But she chose to talk about illegal mommas being separated from their babies at the border versus Mollie's family's permanent separation."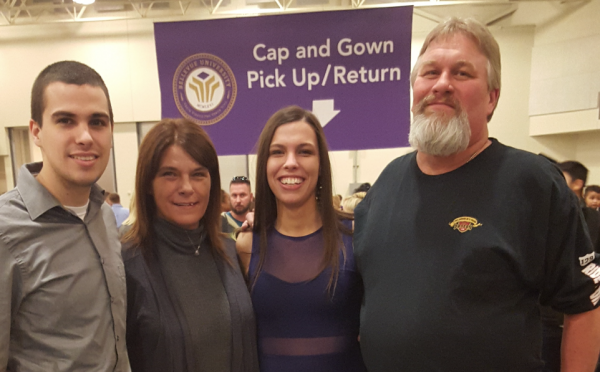 The death of 20-year-old Tibbetts has thrust border security issues back into the spotlight. Tibbetts went missing on July 18 after going jogging near Brooklyn, Iowa. Her alleged killer, Mexican national Cristhian Bahena Rivera, led investigators to her body in a cornfield on Aug. 21.
Rivera, 24, had been working at a local farm, where he allegedly used false documentation to gain employment. He appeared in court on Aug. 22 on murder charges.
At a rally in Charleston, West Virginia, on Aug. 21, Trump mentioned Tibbetts's death.
"You heard about today with the illegal alien coming in, very sadly, from Mexico and you saw what happened to that incredible, beautiful young woman," he said.
"Should've never happened. Illegally in our country. We've had a huge impact, but the laws are so bad. The immigration laws are such a disgrace, we're getting them changed, but we have to get more Republicans."
The official White House Twitter page also posted a video on Aug. 22 that shows clips of parents whose children have been killed by illegal aliens, with the message, in part: "The Tibbetts family has been permanently separated. They are not alone."
Root said she often has to grapple with the question of why it matters that her daughter's killer, Edwin Mejia, was in the country illegally.
"What if he hadn't been here? My daughter would be," she said in a previous interview.
"I can't play 'what ifs,' because he was. And, guess what, nobody else died in Omaha, Nebraska, on Jan. 31 from a drunk driver. So what if Sarah would have lived?"
Root helped found a support group for family members this year, called Angel Families. The term "angel" is used for family members of those who have suffered the loss of a loved one to illegal alien crime.