Ang Lee's Oscar Speech Censored in China
March 1, 2013 8:49 pm Last Updated: October 1, 2015 11:00 am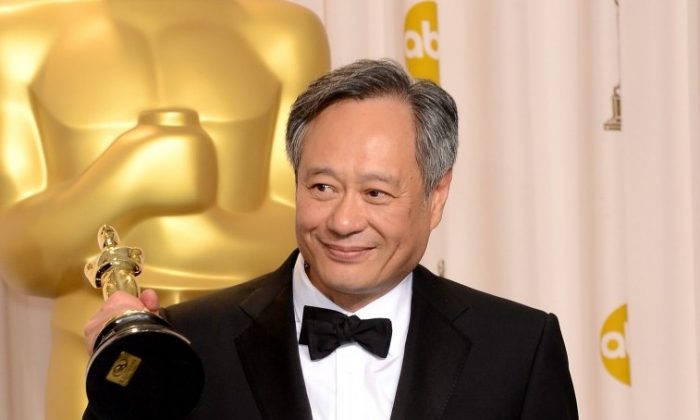 The Chinese regime's political sentiments toward Taiwan became clear after movie director Ang Lee's Oscar acceptance speech was tinkered with by mainland media.
Lee's "Life of Pi" epic took away four awards, including best director, at this year's Academy Awards, making him a national hero in his native Taiwan.
Most of the movie was filmed in Taiwan at Kenting National Park in the south, and with the aid of a giant wave tank his crew built in an abandoned airport in central Taiwan.
This is the second time Lee has won this award. Other movies he has directed include "Brokeback Mountain," and "Crouching Tiger, Hidden Dragon."
In his acceptance speech at the Los Angeles Dolby Theatre on Feb. 24, Lee thanked his homeland, saying he could not have made the movie without the help of Taiwan, especially the city of Taichung, where Lee comes from.
Taiwanese President Ma Ying-jeou told Lee in a congratulatory message that, "The Taiwanese are proud of you." He also thanked Lee for "pushing Taiwan toward the world."
In contrast, China's state-run mouthpiece Xinhua deleted the sentences relating to Taiwan and Taichung, when reporting on Lee's award and speech.
Netizens said that the Chinese Communist Party (CCP) seemed to be afraid of the mainland public reading news about Taiwan being praised, and seeing how strong Taiwan's soft power is.
Similarly, in recent years some Chinese athletes have been criticized by mainland media for thanking their parents instead of the CCP after winning a gold medal.
"If you look at the [Chinese communist] history, it is not surprising that Xinhua misrepresented Lee's speech," said blogger vainer423.
Another netizen called Zhu Yaxiao commented: "A government with schizophrenia. It is now the Internet age, and doing this is like beating themselves over the head!"
The state media's censorship of Lee's Oscar speech came at a sensitive time when Taiwanese politician Lien Chan, Honorable Chairman of the Chinese Nationalist Party (KMT), presented a proposal for establishing a "balanced, equal, and effective political cross-strait framework" during a visit to Beijing.
Paul Lin, a well-known political commentator in Taiwan, said the deletion of praise for Taiwan by Xinhua is a slap in the face for Lien Chan's proposal.
Ang Lee by birth did not have a good relationship with the Chinese authorities. His grandfather was persecuted as a "landlord" by the communists, and his parents fled to Taiwan while he was still in his mother's womb.
Translated by Euly Luo. Written in English by Gisela Sommer. Research by Howard Feng.
The Epoch Times publishes in 35 countries and in 19 languages. Subscribe to our e-newsletter.