Democratic presidential candidate Andrew Yang has suggested an unusual way to tackle climate change.
The New York businessman said on Sept. 19 that one possible way to address climate change could be via the cattle industry, to "modify Americans' diets" by taxing cow "emissions," raising the cost of beef and related products.
His remarks were made at Georgetown University's Institute of Politics and Public Service, during MSNBC's Climate Forum, in response to a sophomore student's question.
"Realistically, the only way to curb expansion and reduce the environmental impact of the cattle industry is to reduce demand," the student said. "What policy adjustments would you make to reduce this demand?"
"Cattle is very energy-consuming and energy-expensive," Yang responded. "And if you project forward what we would need to do to reduce emissions, you would want to modify Americans' diets over time.
"Now some of that is happening naturally through education, but I do think it's difficult to regulate diets. So what you would want to do again is you would want those cattle producers to have to internalize the cost of emissions, because if your cattle ends up polluting a lot, which they do just naturally, we don't hate them for it, they're just big animals."
"Don't hate the cattle," he added. "Then what that would naturally do, and some people are going to hate this, but it would probably make those products more expensive. And that is appropriate, because there is a cost to producing food in that way. And so if you were to make it more expensive, then you would end up changing consumption patterns."
Yang's remarks are also reminiscent of remarks made by Democratic Rep. Alexandria Ocasio-Cortez (D-N.Y.) at an MSNBC town hall, aired on March 29, where she said that the United States needs to address cow flatulence to prevent catastrophic climate change.
The remarks regarding eliminating "farting cows and airplanes" first surfaced in materials released by Ocasio-Cortez's office during the rollout of the Green New Deal resolution.
At the time, an FAQ on the Green New Deal read: "We set a goal to get to net-zero, rather than zero emissions, in 10 years because we aren't sure that we'll be able to fully get rid of farting cows and airplanes that fast, but we think we can ramp up renewable manufacturing and power production, retrofit every building in America, build the smart grid, overhaul transportation and agriculture, plant lots of trees and restore our ecosystem to get to net-zero."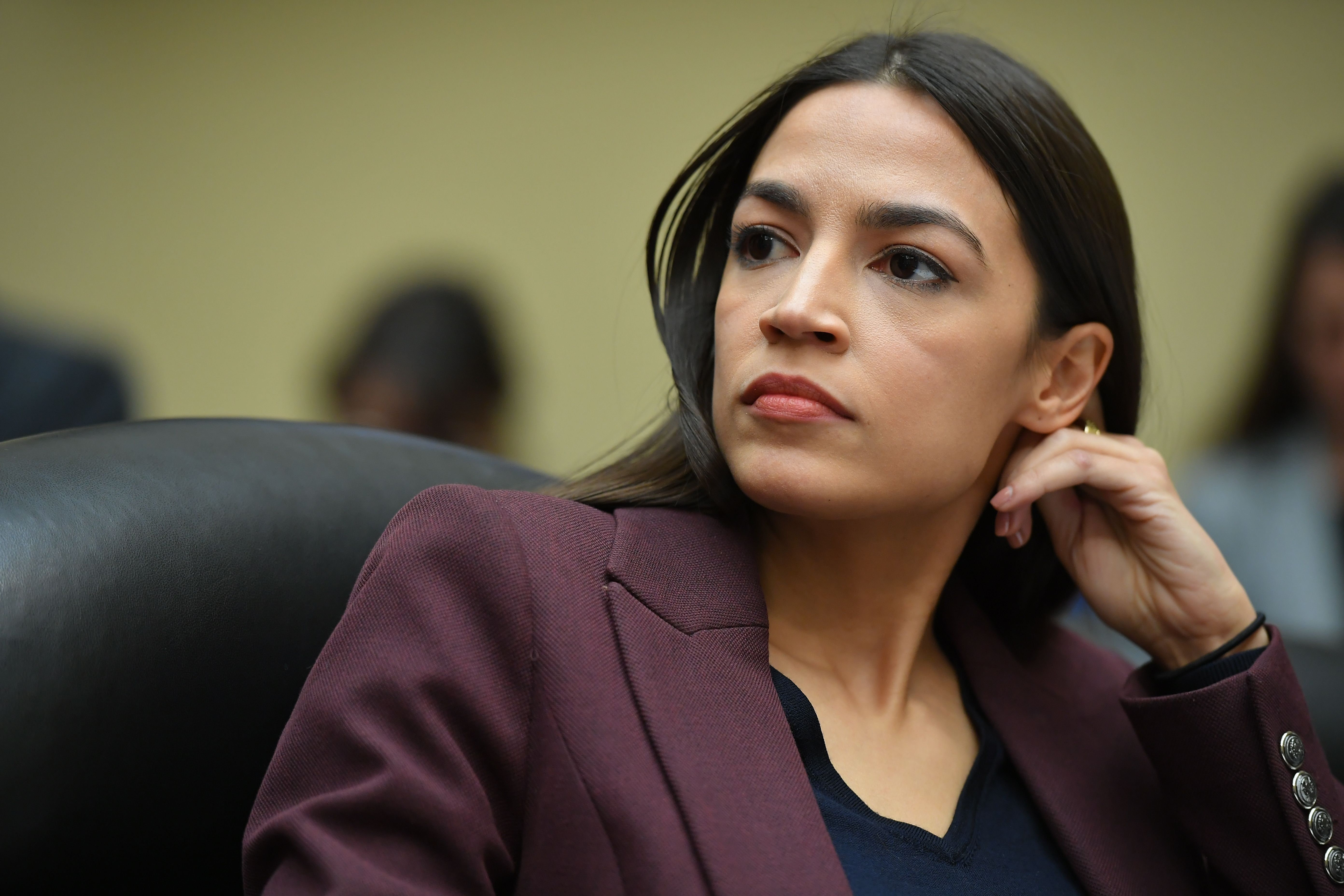 Ocasio-Cortez has since scrapped the language from the documents. Instead of backtracking on the idea of eliminating cows due to their flatulence, she said the Green New Deal would look to change the animals' diets in order to reduce their emissions.
"We need to innovate and change our … cow grain, from which, you know, they feed in these troughs," Ocasio-Cortez told the host on March 29. "We need to look at regenerative agriculture. These are our solutions."
More recently, Democratic presidential candidate Sen. Kamala Harris (D-Calif.) was asked at a CNN town hall on Sept. 4 whether she would change Americans' dietary guidelines to reduce red meat consumption in efforts to address climate change.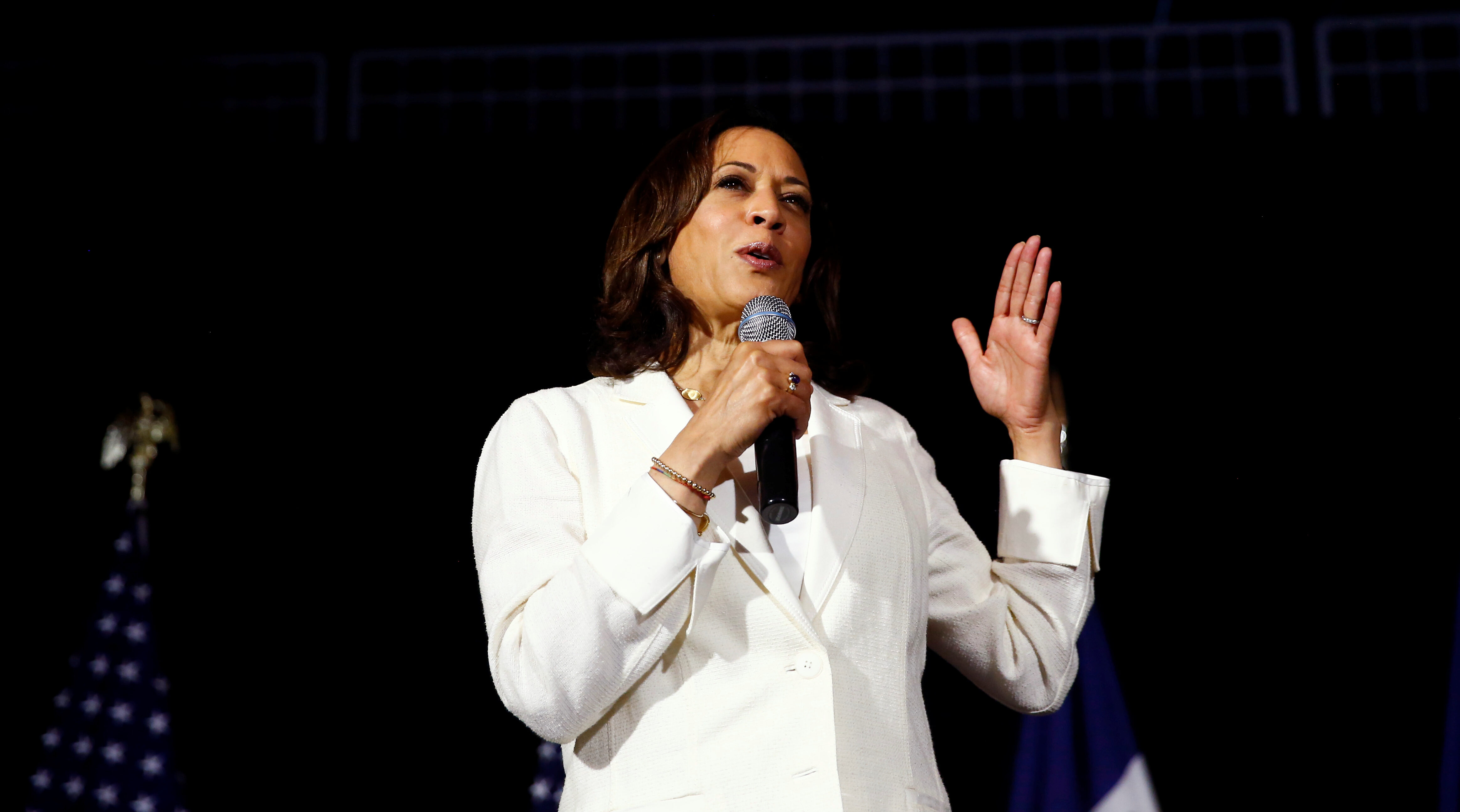 "The answer is yes," Harris said. "But I will also say this: The balance we have to strike is frankly about what the government can and should do around creating incentives, and then banning certain behaviors."
Another Democratic presidential candidate, Sen. Cory Booker (D-N.J.), said at the town hall that while he is a vegan, he wouldn't want to force people not to eat meat.
"Freedom is one of the most sacred values—whatever you want to eat, go ahead and eat it," he said. Yang at the time also said the government can't force people to stop eating meat.
Epoch Times reporters Ivan Pentchoukov and Zachary Stieber contributed to this report