Anderson Cooper 'Swatted:' Cops Descended on His Home After Prank Call
May 7, 2013 10:45 pm Last Updated: July 18, 2015 5:20 pm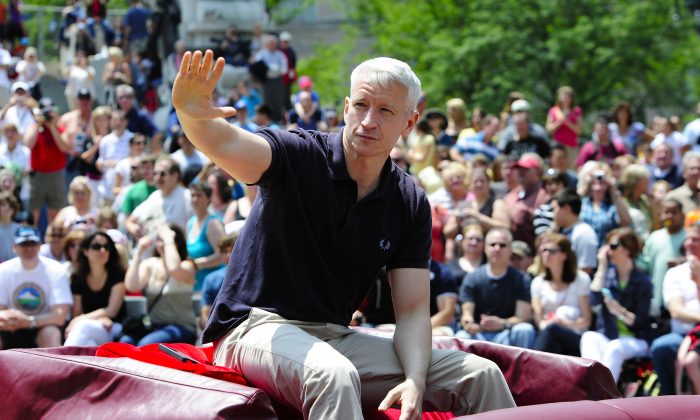 Anderson Cooper swatted: The CNN anchor  had a team of police offers descend on his home in the Hamptons.
"Swatting" refers to having someone call in a false report of violence or other crimes that trigger a team of police officers to descend on celebrities' homes.
The incident happened last month after a 911 caller told Southampton Town cops that a man had just shot his wife at Cooper's home, according to the New York Post. Cooper wasn't home, and police officers from four departments who descended on the home and the surrounding area found no sign of a shooting.
The Hamptons is on Long Island, New York.
More than 12 celebrities have been "swatted" over the past month, many in Los Angeles, including Justin Timberlake, Ryan Seacrest, and Selena Gomez. 
The Los Angeles Police Department announced it would no longer issue press releases about tactical responses to celebrities' homes, or "swatting," after a string of recent incidents.