Cities throughout Orange County, California, are ushering in the holiday season with annual Christmas tree lighting ceremonies and parades, but many events have gone virtual because of the ongoing COVID-19 pandemic.
Anaheim still planned to hold its 26th annual Nutcracker Christmas Tree Lighting ceremony on Dec. 5 at the city's downtown Feldhaus Circle, but spokesperson Lauren Gold told The Epoch Times that the city would be "doing things a little bit differently" this year.
"We're not having an in-person event, due to coronavirus restrictions and trying to keep everybody safe. We're doing a completely virtual event," Gold said.
"They have filmed some performances and remarks, and still have the traditional Santa and Mrs. Claus reading the Christmas story in front of the tree."
The event became a tradition for the city when it was first established in October 1995. Every year since, the festivities have included the annual tree lighting ceremony, a celebration involving horse-drawn carriage rides, choral groups and services from local places of worship, marching bands, entertainment provided by children's groups, and Santa Claus arriving on a fire truck.
"Every year we have some great performances," Gold said, adding that this year's event will include local favorites performing musical numbers and ballet.
"People can expect a lot of those great things that we look forward to all year—and like I said, the reading of the Christmas story is always the highlight."
Gold said the virtual event can still bring people together to enjoy the holiday.
"Things are very different this year and we've had to go through a number of holidays that we aren't able to celebrate in the way that we usually do, but we're excited to be able to still kind of bring the community together for this tradition that we all look forward to," she said.
"Even though we're not together in person, it will still be a great way to kick off the holiday season of Anaheim."
The livestream will begin at 7 p.m. and can be viewed at http://www.downtownanaheim.com/events/treelighting/.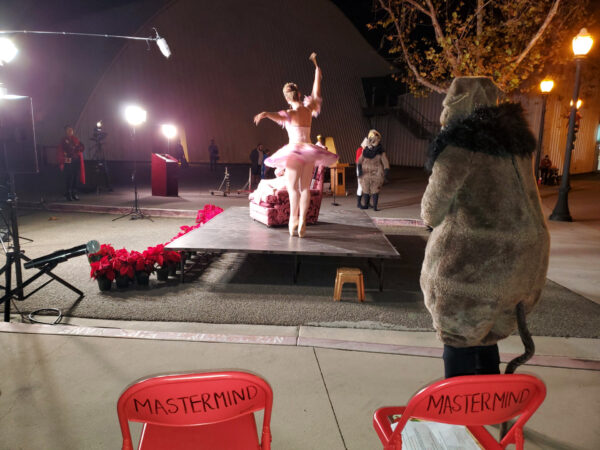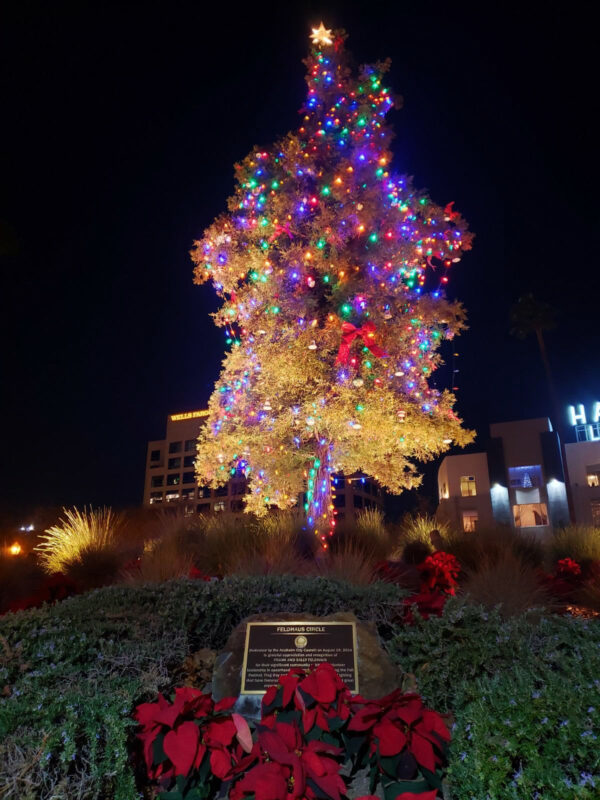 Seal Beach Holds Christmas Parade
Seal Beach's 42nd annual Christmas parade will take place this year as usual.
The live parade, scheduled to begin at 11 a.m. on Dec. 5, will feature a well-organized caravan of cars, starting with the city's police and fire departments and followed by vehicles from over 30 different organizations. The parade will end with a special guest appearance—Santa Claus.
The parade will travel a route through Old Town, Ocean Avenue, Electric Avenue, and Main Street. The exact route and lineup can be found at SealBeachLions.org.
Event volunteers are mostly members of the Seal Beach Lions Club, a community service organization made up of more than 240 city residents.
Christmas Tree Lightings 
Many annual Christmas tree lightings throughout Orange County have been scheduled to take place virtually this year because of the CCP (Chinese Communist Party) virus, commonly known as the novel coronavirus.
In Rancho Santa Margarita, Santa Claus was scheduled to light the Christmas tree on Dec. 5 at 5:30 p.m.
Rancho Santa Margarita Landscape and Recreation Corp., the city's largest homeowners association, will host the event. The livestream can be viewed on the association's Facebook page.
The cities of Fullerton and Laguna Niguel both held virtual Christmas tree lighting ceremonies on Dec. 4. The events were aired live online, and video can be found on the cities' respective Facebook pages.
The City of Irvine held a live tree lighting ceremony on Dec. 1. Video of the ceremony is available on the city's Facebook page.