WASHINGTON—The only thing more devastating than losing a child to an opioid overdose is losing two—on the same night.
Nick, 19, and Jack, 18, were like any other kids. "They were athletes, had a great circle of friends, and had dreams and aspirations in life," said mother and nurse Becky Savage at a Senate hearing on opioids on Feb. 8. "They were best friends."
In June 2015, Nick was home for the summer after finishing his freshman year at Indiana University and Jack was preparing for his first year at Ball State University.
The boys attended graduation parties on the night of June 13, 2015, and came home at curfew.
How could two boys who have always seemed to make good decisions in life make a choice that would ultimately cost them their life?
"[They] checked in with me. I went to bed as they headed to the kitchen to make a snack," Savage said. But the next morning, when she went Jack's room, she found him unresponsive.
"I did what I was trained to do and initiated CPR after I called 911," Savage said. "I was yelling. I yelled for Nick to come help me but he never came. You see, Nick was sleeping in the basement with friends and when I called for help, his friends heard me and tried to awaken him but he had passed as well."
Savage said her boys died from acute alcohol and oxycodone overdose after taking prescription pills belonging to someone else.
"How could two boys who have always seemed to make good decisions in life make a choice that would ultimately cost them their life?" she said.
https://www.theepochtimes.com/?p=2441574&preview=true
"Our kids were talked to about drugs and underage drinking and knew that it was wrong. So why would they take a prescription that did not belong to them? Prescription drug misuse and abuse were not even on our radar two and a half years ago, and therefore never discussed with our children."
Savage cited Centers for Disease Control and Prevention statistics stating that 115 people die every day of an opioid overdose.
"That means today, 115 families are going to suffer a loss like we did. Who will it be today? This story will repeat itself 115 times a day, and families will continue to be destroyed until we move forward as a nation on all levels— community, state, and federal—to address this crisis."
Savage and her husband set up the 525 Foundation in memory of their two oldest sons, whose hockey numbers were 5 and 25.
"Our goal is to prevent another family from having to endure the pain of such a tragedy through outreach, education, and support," Savage said.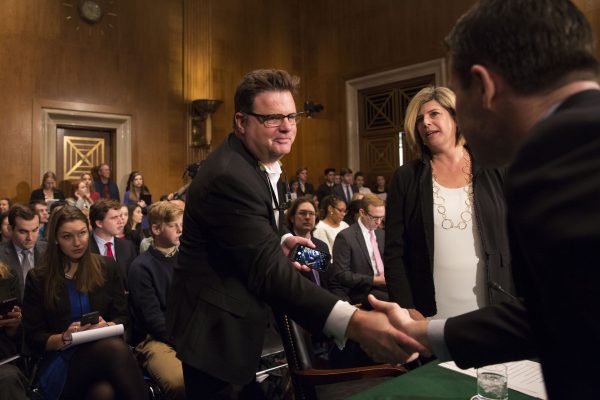 Since 2016, they have told Nick and Jack's story to more than 20,000 students across the United States.
"Every time I tell Nick and Jack's story it takes my breath away. It still does not seem real. It would be so easy to be consumed by grief and never heard from again," Savage said.
"Their story makes an impact, kids listen. You can hear a pin drop in many of the auditoriums that I speak in. If we can reach one person every time we tell their story, then we have made a difference."
She said whenever she talks to a new group of teenagers about the dangers of prescription drug misuse and abuse, it is evident that there is a knowledge gap.
"There are still people in this country that are unaware of the dangers," she said. "Nick and Jack may no longer be able to live their dreams, but by telling their story we can help others live to reach their dreams and potential in life." 
Savage says they have partnered with local police, fire departments, and other local coalitions to hold pill drops to get opioids and other prescription drugs off the streets. The last pill drop they held collected over 500 pounds of unused or expired prescription medications.
"When you think that just one pill could take a life, that's a lot of lives saved," she said. She said prescription drugs need to be treated as lethal weapons and locked up.
Recommended Video:
President Trump's First State of the Union Address