With more than 650,000 square feet of exhibits, displays, and attractions at the Metro Toronto Convention Centre in the heart of downtown Toronto, the Canadian International AutoShow (CIAS) is not only the single largest automotive exposition in Canada, it is also the country's largest consumer show. Period. A leader in lifestyle, technology, innovation, and all things automotive, it boasts more than 1,000 cars, trucks, SUVs, concept cars, exotics, classics, muscle cars, fully electric, and even intriguing autonomous vehicles. This annual exhibition which ran publicly from February 15 – 29, 2019, continues to enthrall a loyal and growing audience of consumers, aficionados, and fans all at once.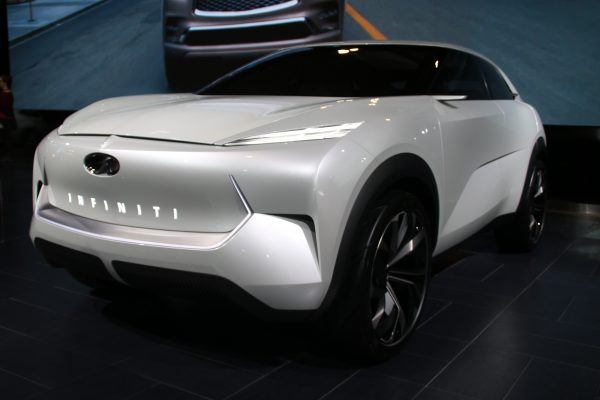 After 10 long and exhausting days, we had an opportunity to sit down with Jason Campbell, the CIAS general manager and Larry Lantz, president. To be clear: while the show takes up 10 days on the calendar, as far as Mr. Campbell is concerned, specifically, much of what he does during the year between events is consumed in the planning for the following year. Today was no exception.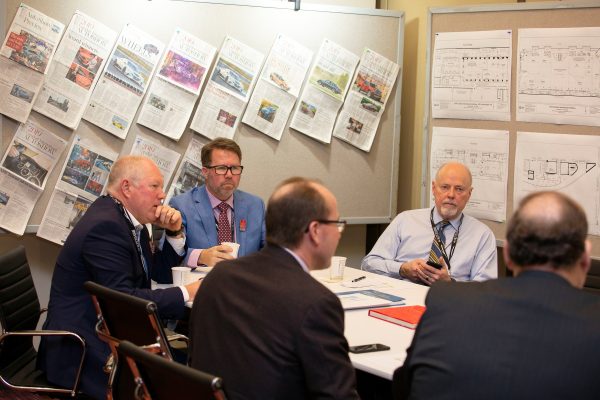 Almost 360,000 individuals came through the turnstiles this past February, each eager to catch a glimpse of a vehicle they may have read about or perhaps even an annual tradition bringing them in. An all-time single day attendance record was set on the Sunday of Family Day weekend, with 54,634 people coming down to the Metro Toronto Convention Centre. "This year's AutoShow has been full of incredible special events and stunning cars, from the classics in Art & the Automobile's ICONS exhibit through the muscle cars, mods, supercars, luxury rides and, of course, the production vehicles showcased by our manufacturer partners," said Mr. Campbell, General Manager of the AutoShow since 2014. "It is going to be a lot of hard work to match what we did this year, but planning is now under way to bring an even better 2020 AutoShow to Toronto."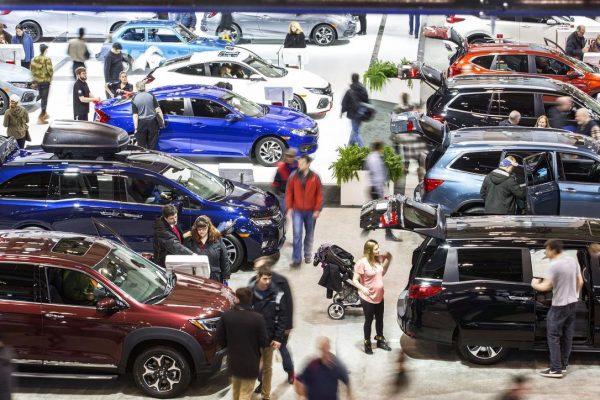 "When you look at our show, say 10 years ago, and compare it to today, well it's way more exciting and content-driven than it was," stated Mr. Lantz.
Something For Everyone
"In fact, this year's show kicked off on a high note with the first-ever launch of a Formula 1 team in Canada," enthused Mr. Campbell whose previous background and experience with Formula 1 motor racing in Europe before coming on board at CIAS, helped provide him with the contacts and necessary networks to make this happen. "We were able to unveil the new name and livery for the SportPesa Racing Point F1 Team, which is owned by a consortium of investors that includes Canadian clothing magnate Lawrence Stroll and includes his son Lance Stroll as one of its drivers."

Further highlights of the 2019 AutoShow included a guest appearance by racing legend Mario Andretti during a special ceremony hosted by the Canadian Motorsport Hall of Fame to announce the creation of a media category in the hall, and to present its first 10 inductees.
There was an estimated $60 million worth of cars in ICONS, this year's Art & the Automobile installation, presented by Cobble Beach Concours d'Elegance and supported by Hagerty Classic Car Insurance. The headliner was a massive and quite magnificent 1937 special-bodied Cadillac Hartmann Cabriolet. "A sight to behold, indeed!" opined, Mr. Lantz who is also the president of the 110-year old Trillium Auto Dealers Association (TADA) which represents 1,100 new vehicle dealerships across Ontario.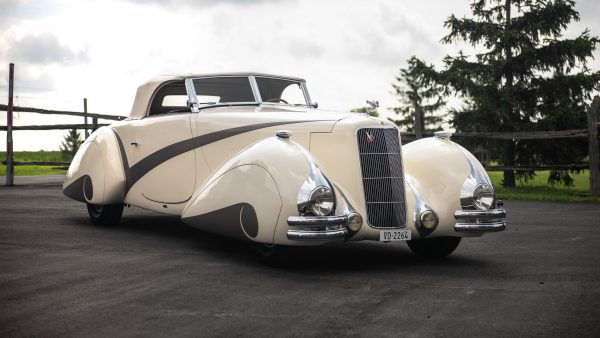 "Just for fun, but awesome in its absolute detail, was a life-sized and fully operational LEGO® TECHNIC® Bugatti Chiron model," smiled Mr. Campbell broadly. "After the crowd-pleasing Hot Wheels exhibit of 2018, we found this was truly an exhibit that pleased everyone who marvelled at its detail, young, and old alike!"
The objective is to make this annual event a showcase for everything associated with the automobile—past, present and yes, even the future. However, experience continues to demonstrate that the show must also broaden its overall appeal to more than just cars, trucks, and performance. "When a family steps onto the show floor, it's important we can have exhibits that each member is eager to see and experience. It may be the latest light pickup, or the ability to test drive a BEV—or even to participate in a competitive video game and yes, to even shop!"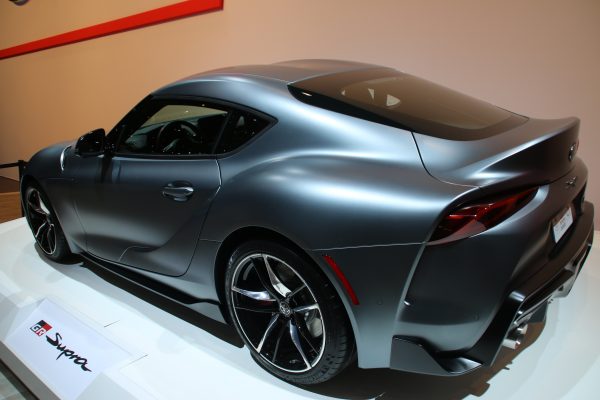 The Automobile Journalists Association of Canada
With many enthusiasts attending for the cars and technology, the 2019 AutoShow built upon the annual consumer excitement and exuberance. "We continued our association with the Automobile Journalists Association of Canada (AJAC) and their coveted annual Canadian Car of the Year Awards. The Kia Stinger led the voting for Canadian Car of the Year and the Jaguar I-PACE, won as the Canadian Utility Vehicle of the Year—the very first all-electric vehicle to take home a top category honour from AJAC."
Almost immediately following this interview, there were flights to catch and meetings to take around the 2019 Geneva Auto Show. The beginning of shaping not only next year's show, but quite possibly others to follow begins in earnest. Always looking for ideas and exhibits that are different and appealing, the process can be arduous, even intense. But always rewarding. There is much travel. Many meetings. Negotiations. Deals. And yes, sometimes missing family milestones. But at the end of the day, it's all about the next show. "How do we remain relevant and make our show the must attend event on everyone's calendar?"
The process continues.
David Taylor is an independent automotive lifestyle writer, producer, and editor based in Barrie, Ontario.