An Anti-corruption Blogger Who Exposed 'Brother Watch' Is Arrested
September 17, 2013 8:54 pm Last Updated: September 17, 2013 8:54 pm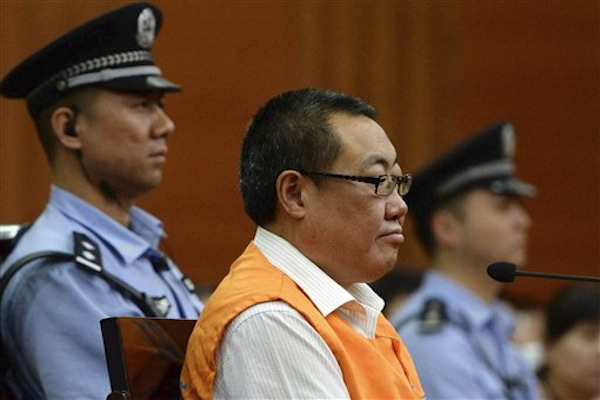 The blogger who helped sink a corrupt Chinese official by identifying his expensive watches has been arrested, says Wall Street Journal (WSJ).
Citing the Chinese military newspaper's official social media page, WSJ said that blogger Wu Dong, known online as "Boss Hua", had been taken to be interrogated at Beijing's Chaoyang district police station, but gave no further information about when or why he was taken.
The police station told callers they had no information about Mr. Wu and it remains unclear how long he will be held, or if he will be formally charged.
Last year, Wu made an online reputation for himself by identifying from photos the expensive watches worn by Yang Dacai, a former official who flaunted a wardrobe of expensive time pieces. Yang received a 14 year prison sentence for corruption early this month, and was forced to forfeit more than $802,000 (5 million yuan) in assets, said WSJ. Yang was later called "Brother Watch" in by Chinese netizens.
Wu's arrest is the latest in a new clampdown on well known internet bloggers who have been active in corruption busting activities or commentary.
Earlier this year the ruling Communist Party (CCP) encouraged public participation in identifying corrupt officials earlier, even providing a web page to report corruption. However, a recent judicial interpretation severely limits internet activities, broadly specifying seven situations where online activities would be identified as "severely harming social order and national interests," explained China Human Rights Defenders.
Chinese authorities have recently warned social media users not to spread "rumors," which could result in being arrested, but activists say this means critical content or breaking news that the government doesn't like, reported Radio Free Asia.
A number of internet bloggers have been taken into custody since the ruling went into effect on Sept. 10 on the grounds that they are spreading rumors .
"Although China's cyberspace has always been tightly controlled and censored, the new criminal penalties for online expression are a direct assault on the relatively freer space generated by social media," said Human Rights Watch's China director Sophie Richardson in a statement last week. "The government claims these new penalties focus only on malicious and libelous content, but critics of the government and whistleblowers are the real target."
"Even if you're a good person doing something good like fighting corruption, it something they want to keep for themselves," commented well- known social critic Cui Weipingi, according to WSJ. "Controlling every single spark of spontaneity is the foundation of their logic."
Another blogger's assessment was more direct: "They're arresting everyone one by one. Executing a new person every day—they enjoy the fear that causes."
Some observers compare the current crackdown to the Anti-Rightist movement of the 1950s, when Mao Zedong invited intellectuals to criticize the Communist Party, then moved in to purge them later on, said WSJ.