Andrew Vachss is needed this week. There are a couple, no three, no make that four or five news stories this week that singe the soul. I won't go into too much detail, because I do not want to singe anyone's soul second hand. I want to encourage and strengthen.
A mother laughed as she beat her toddler to death. Another mother threw her 6-year-old off a bridge. The Archdiocese of Chicago released thousands more files about priests who abused children, because the retiring cardinal wants to get that job finished before he retires. In Alabama, a ring of child abuse was revealed after a victim vanished.
Rescued
A man kidnapped a woman off the street in Philadelphia, who fought him and was rescued by police Wednesday. He had previously kidnapped a woman, doused her with gasoline, and asked her how she wanted to die, according to police who arrested him. Thank you, police. His previous victim had escaped to tell the story.
According to police, the man, Delven Barnes, was being held Wednesday night on an unrelated Virginia warrant alleging attempted capital murder, assault and malicious injury with acid, explosives or fire, and he would face federal charges in the Philadelphia abduction, authorities said. 
This is one dangerous world. 
Some people come close to not being human. 
That is why I love Andrew Vachss.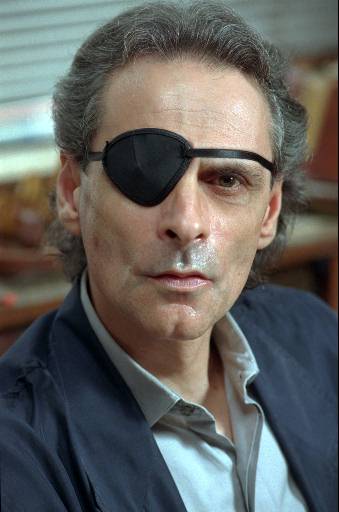 If you do not know him, he is a New Yorker, and a lawyer who only represents children. According to his website, he has an "individual practice limited to matters concerning children and youth: abuse/neglect, delinquency, custody/visitation, related tort litigation. Formerly specializing in juvenile defense, parole, pre-sentence."
He has (joked?) that his literary career, and he has a big one, was only meant to support his not very lucrative legal specialty of helping children.
As a lawyer, he cannot go vigilante. He must follow the law. His fictional characters can live off the grid, track down and kill people who hurt children, keep a giant Neapolitan Mastiff named Pansy, and trick drivers who intentionally hit dogs into driving off cliffs. Lawyers cannot do any of those things except have a dog.

Flood
When I read about the Philadelphia kidnapping victim who did her utmost to resist her captor, I thought of his heroine, Flood, the main character in his debut novel. She had a will of iron and a heroic, warrior spirit. 
The best thing about Vachss is he transmutes the battle between good and evil into stories. They masquerade as hardboiled crime stories, as if they were Noir, but they are not Noir. In Noir, no one can be trusted. In his world, people can be heroes. They can resist evil, and they can protect the innocent, like good cops do.
His vigilante characters are a kind of Trojan horse, he said in an online chat with Norweigian computer graduate students. They deliver information under cover of entertainment. But they are calling people to war—to make war on child abuse, he said.
If you have any time, energy, or money for a cause, that would be a good one to choose.
The Associated Press contributed to this report